With the Merge approaching, the staking hype has been on the rise. According to data from CryptoQuant, over 13.32 million Ethereum tokens have been staked to date. Parallelly, the staking rate has also been on the incline. At press time on Wednesday, the same stood at the brink of 11%.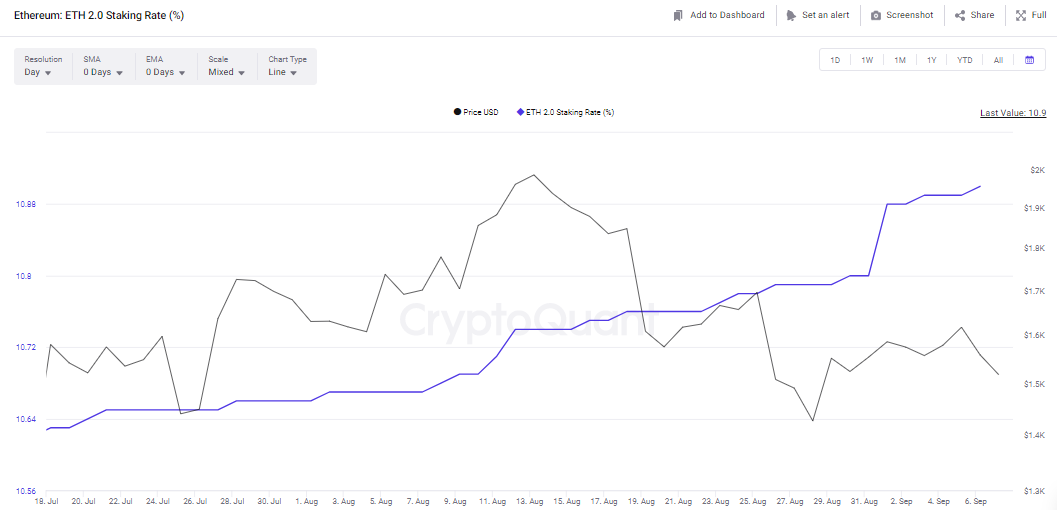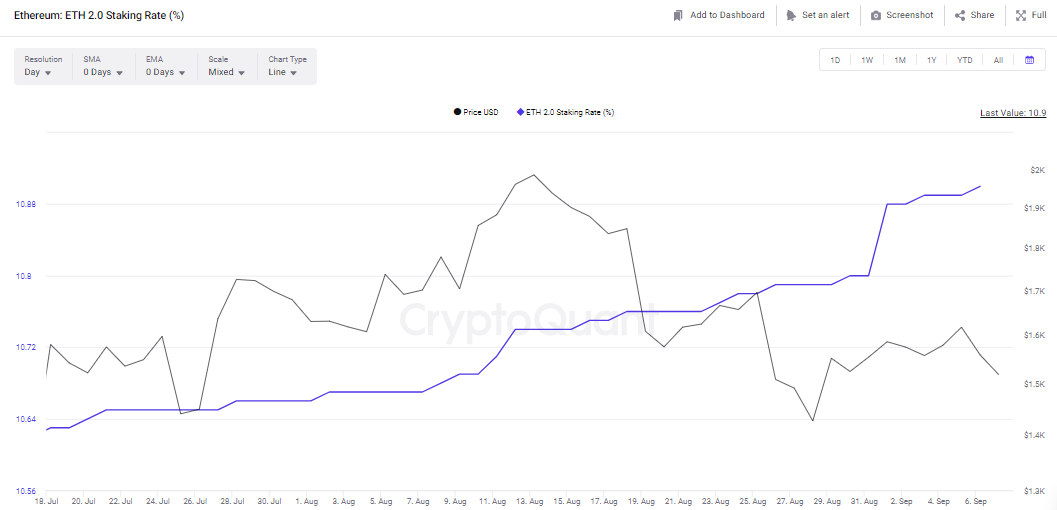 To encash and make the most of the ongoing trend, top crypto firms have been focusing on their staking state of affairs of late. Coinbase, for instance, started offering Ethereum staking to its institutional domestic clients in the United States at the beginning of last month. And as highlighted in a recent article, almost every prominent exchange from Binance to Gemini supports ETH 2.0 staking.
SEBA launches Ethereum staking
Now, in what is the latest development, Switzerland-based SEBA bank has launched Ethereum staking for its institutional clients. Notably, the launch of the bank's Ethereum staking services caters to "growing demand" from institutions to manage a range of digital asset yield use cases.
Ethereum staking services will now enable SEBA's clients to earn rewards in a flexible and accessible manner. Per the official statement, the same will be provided on a monthly basis, and adjustable lock-up periods will be available post-Merge. Alongside this, a cost-effective fee structure will be applied to guarantee asset security.
Mathias Schutz—Head of Technology and Client Solutions—opined that the Merge is a "significant milestone" for Ethereum, for it is set to deliver improvements for its users across the security, scalability, and sustainability domains. He further added,
"The launch of our Ethereum staking services will enable institutional investors to play a key role in securing the future of the network."
stETH price drops
Another parallel development with respect to staked Ethereum was seen shaping up on Wednesday. The price of the stETH token was dropping on DeFi platform Curve Finance. Blockchain security and analysis firm PeckShield brought to light that the token was trading at 0.958 ETH.
Tweeting about the same, Chinese Journalist Colin Wu said,
"The stETH exchange price on Curve has dropped to 0.9585 ETH. There are currently 155,860 ETHs (accounting for 22.72%) and 530,141 stETHs (accounting for 77.28%) in the current pool. There may be some demand for receiving forked airdrops."