It looks like the SHIB society has gotten itself a new prominent member. Recently, Shannon Bray, the Candidate for U.S. Senate 2022, mentioned that the Shiba Inu could get back to the $0.00003 zone.
According to Shannon, Shiba Inu may hit a new all-time high very soon, with some slight resistance. Bray urges his tweeter followers and the SHIB army to rally behind the coin and drive it to an over 20% rise.
Don't worry about whose not in the #shibarmy. Worry about if you own enough $shib when the next zero drops. Only fools react to @elonmusk. Tweets don't change technical or fundamental analysis. Its just knee jerk reactions by those who are scared. $shib bounces back.
Bray has expertise in the field of developing software, information security, and management. Elon Musk has been at the forefront championing the Shiba meme coin with a series of tweets that have been catapulting the coin to high prices since its initiation.
Well, Apart from Elon Musk, other influencers have risen tweeting Shiba Inu dog pictures. One of these is David Gokhshtein, whose tweeter shows a post of a picture of the dog breed inspiring the first Dogecoin and then SHIB and FLOKI.
Gokhshtein has been holding Dogecoin, and recently, his tweet on SHIB is getting the meme into high places, indicating good profitability for its investors.
What is Shiba Inu?
Shiba Inu is a meme copy of Dogecoin created in 2020. The coin is making a lot of people millionaires. The recent whale purchases in October have left many wondering where the coin is heading.
The coin is bringing high competition against Dogecoin, with several exchanges listing it after this huge purchase. Its anonymous creator named Ryoshi founded Shiba Inu(SHIB) last year 2020, forming it from Dogecoin in August.
Users can buy the coin obliquely on public exchanges through a firm currency, except for ShibaSwap. Shiba (SHIB), at the time of writing, has a total revolving supply of almost 400 trillion.
In addition, many refer to SHIB as the dogecoin killer. After its creation, half of the tokens were given to Vitalik Buterin, Ethereum's founder, who later gave it to a charity in India. Some he burned earlier this year in May, reducing the price of SHIB.
The meme focuses on building an ecosystem with various supplies. It is the reason why we the three tokens ( SHIB, BONES & LEASH). The ERC-20 meme token is now listing on different platforms, including coin base, OKEx, and gate.io.
However, with the current move by investors and influencers, is it possible for Shiba Inu to hit $0.01?
SHIB At $0.01 soon?
Yes! Shiba Inu is showing a big growth, especially in the past few days, unlike Dogecoin, which is dropping in prices by the day.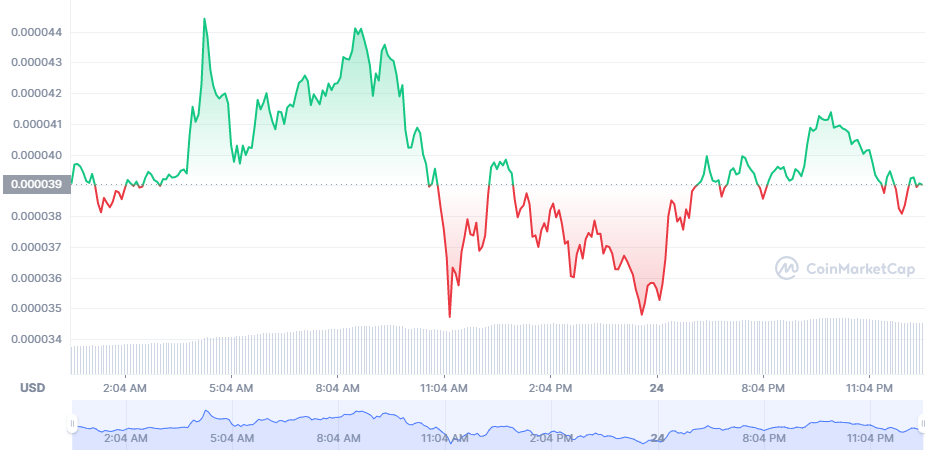 The important question, however, is; Can this ERC-20 altcoin hit the $0.01 mark? Shannon Bray and other influencers are very hopeful that the coin will hit the mark.
Many beginner investors are opting for Shiba Inu(SHIB). This is making the coin rise rapidly. As a result, many cryptocurrency fans and analysts are racing to determine whether the SHIB will reach the dollar mark.