The cryptocurrency market has been experiencing a notable shift in dynamics, with many assets recovering after a period of correction. However, Shiba Inu [SHIB] was an exception. The meme coin remained in a downtrend while increased burns continued to occur. Within a span of 24 hours, Shibburn data reveals that a significant amount of 104,441,651 SHIB tokens were transferred to dead wallets. This was done across eight separate transactions effectively removing them from circulation.
Following the surge, the burn rate of Shiba Inu experienced a significant increase of 350% compared to the previous day. However, it is important to note that the current burn rate is relatively lower. As of the present moment, the burn rate stands at a positive 121.75%.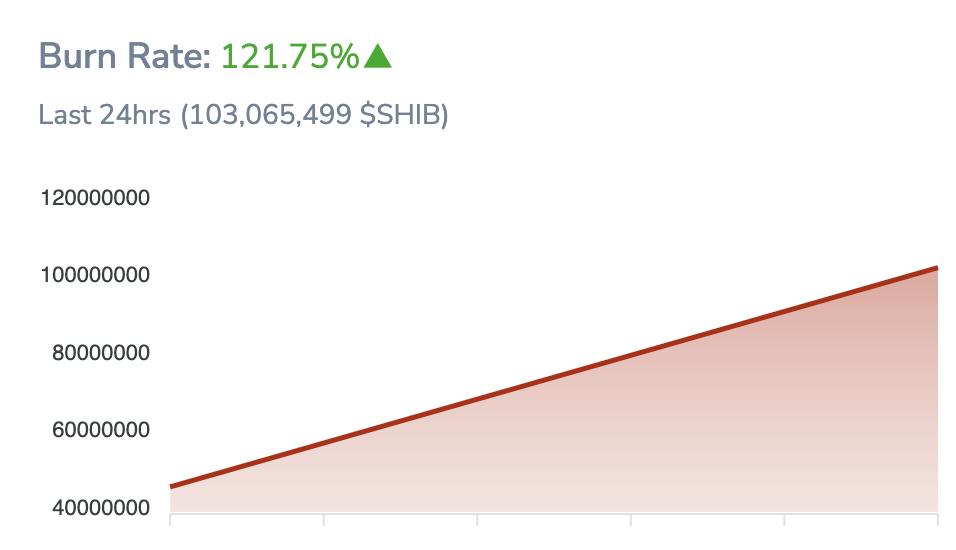 Despite the ongoing burn activity, the price of the meme coin failed to generate substantial momentum for a significant price increase.
Shiba Inu and its 2% daily dip
Shiba Inu, at press time, was trading for $0.00000761 with a 1.9% daily drop. The meme coin had dipped from a high of $0.00000782 earlier today. Nevertheless, it is worth noting that the asset soared by 6.4% throughout the last couple of days.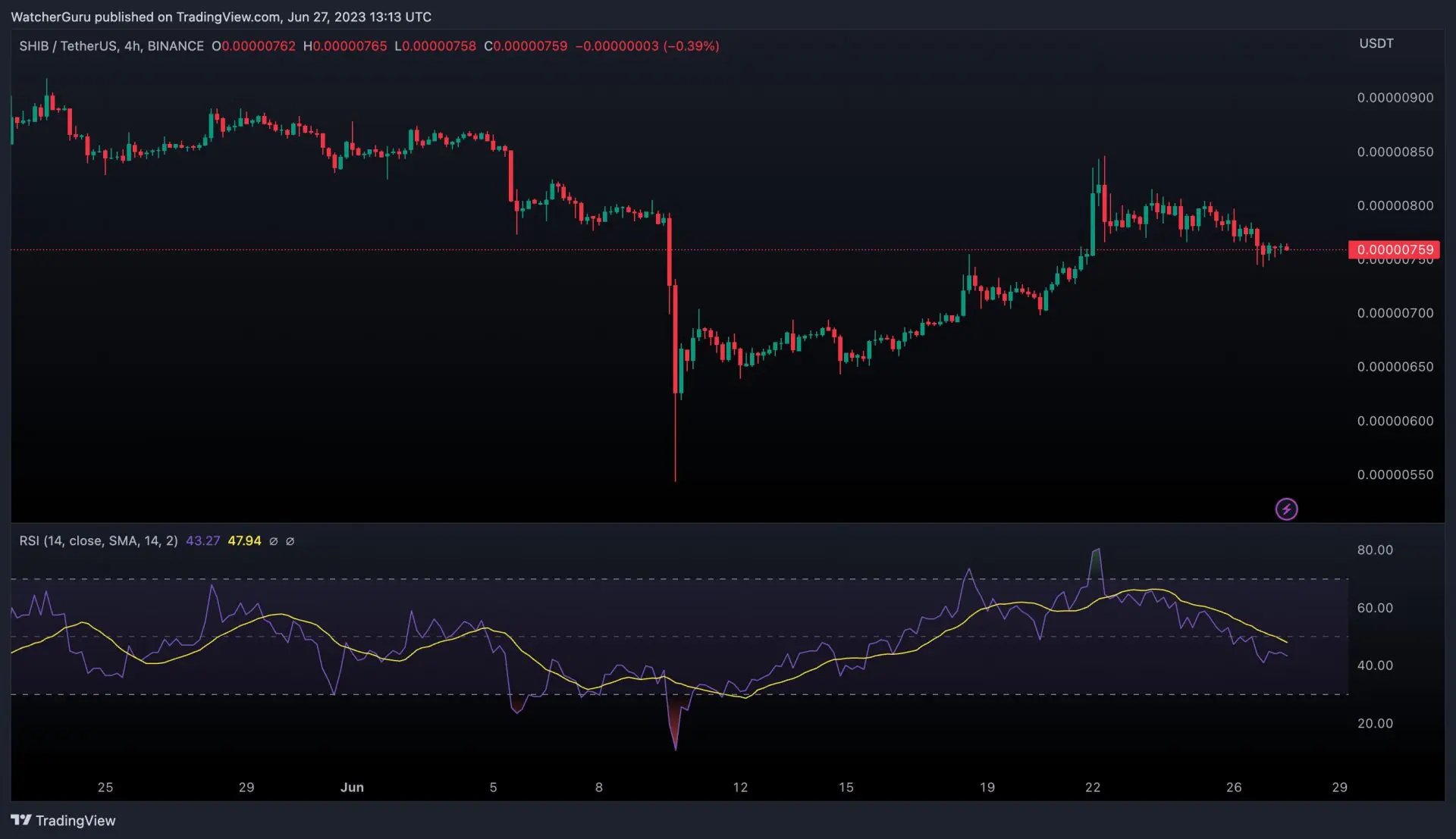 The current downtrend is expected to continue, as indicated by the Relative Strength Index [RSI] on the four-hour chart of SHIB. The RSI marker suggests that the asset is experiencing significant selling pressure. With the increased selling activity, it is likely that the price of the meme coin will further decline.
A potential decrease in the price of SHIB would have significant consequences for the wallets of its holders. Previously, a smaller number of addresses were in a loss, but with the current price of the asset, approximately 86% of holders are experiencing a loss, while only 10% are making profits. As a result, a recovery in price would provide much-needed relief for SHIB holders.