According to CoinMarketCap's pages, around 3,500 people from the cryptocurrency community have predicted that Shiba Inu (SHIB) will move sideways for April 2023. The predictions come at a time when SHIB's burn initiative is surging. However, in the past, the burns have done little to push the asset's price. Nonetheless, the prediction made by the group might not come to fruition in the first place. According to the platform, the historical accuracy of the forecasts is a little over 87%. However, one must note that the platform's accuracy hit 99% for February and 92% for March.
Furthermore, as per the data on PricePredictions, which uses machine learning algorithms to predict the price of an asset, Shiba Inu (SHIB) will move upwards, but only by a small margin. According to the platform, SHIB's price on April 30 will move to the $0.000012 level.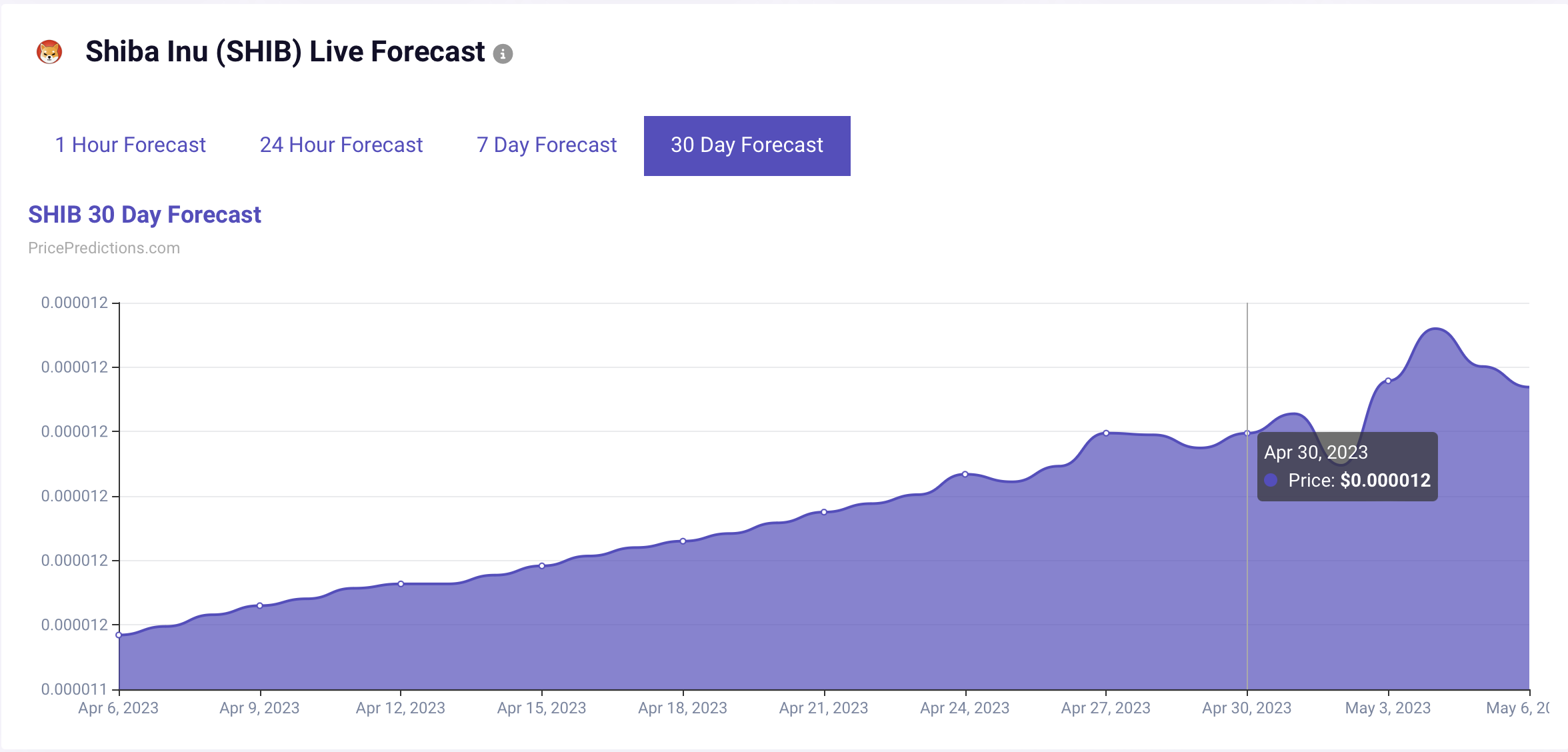 In the four-hour chart, Shiba Inu (SHIB) currently faces resistance at $0.00001146, with support at $0.00001111. If current resistance levels are broken, SHIB could face fresh resistance at $0.00001170.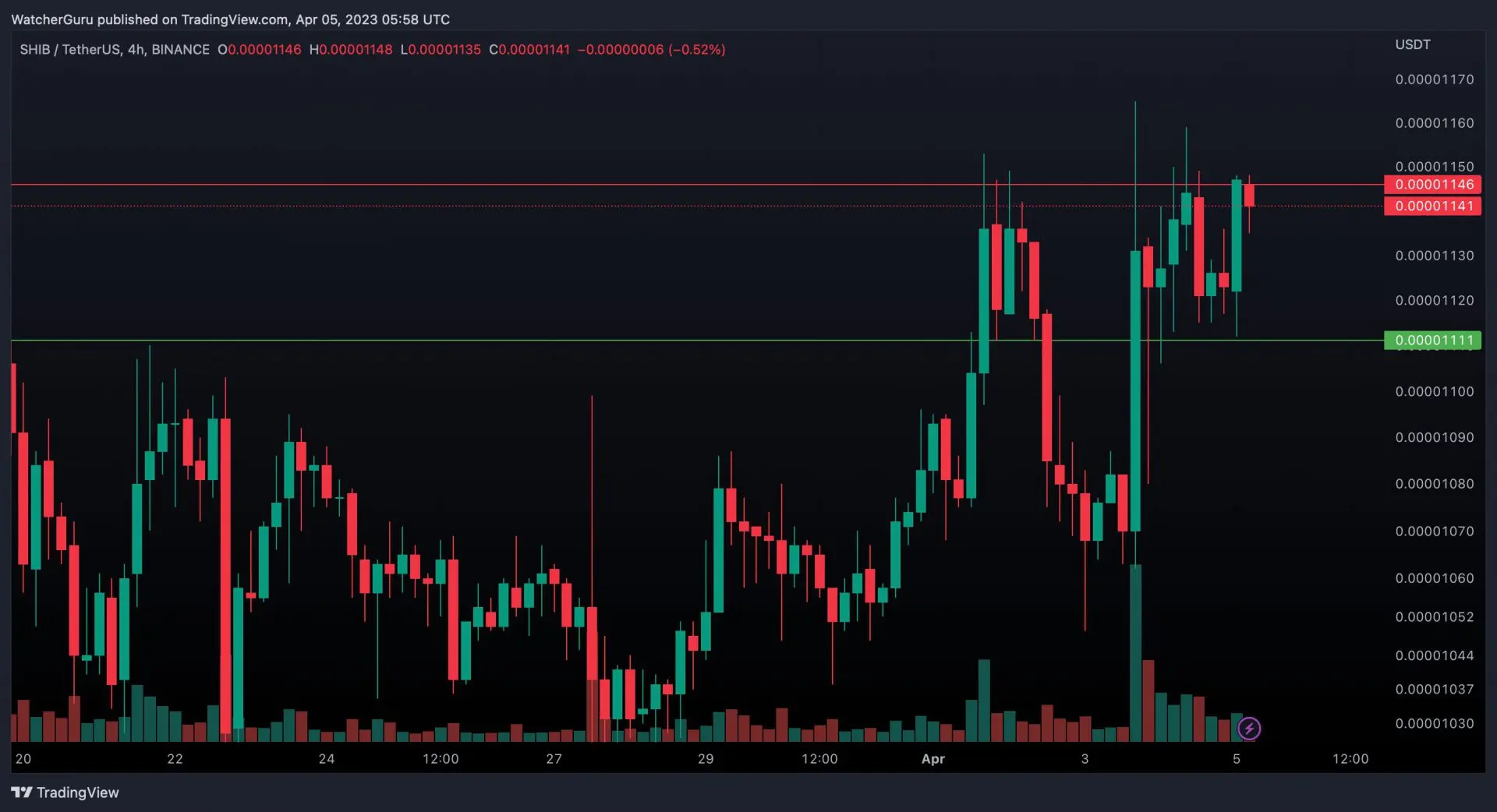 Positive signs for Shiba Inu to rise
One of the biggest things pushing SHIB at the moment is its upcoming layer-2 network Shibarium. Although the beta testnet has proven to be very successful, the team has still not provided an exact launch date. The highly anticipated layer-2 is expected to increase SHIB's burn rate by multiple folds. This could potentially skyrocket SHIB's price.
Moreover, Shiba Inu (SHIB) has garnered the support of a lot of long-term holders. In fact, a majority of SHIB holders have been holding their bags for over a year. According to the data on IntotheBlock, 67% of holders have held for over one year, 30% for 1 month to 12 months, and 3% for less than a month. However, the data also indicated that a majority of holders i.e 62%, are at a loss. This could be one reason why the investors are holding on. They might sell their holdings once they break even or at marginal profits.