The Shiba Inu ecosystem has been witnessing an array of activities within the network. Just when the focus has been on Shibarium, the layer-2 solution, a whale has caught the eye of the community. Whale Alert, a platform monitoring blockchains, disclosed that a mysterious large investor bought 708.41 billion SHIB. This transfer was worth about $5.99 million and was purchased from Gemini, a crypto exchange. According to information from Etherscan.io, this substantial acquisition took place through a single transaction.

As per Etherscan's records, there was an additional withdrawal of SHIB from the same exchange, although this one was significantly smaller, totaling 48,426,150 SHIB. Notably, subsequent to the withdrawals by the unidentified large investor mentioned earlier, they initiated two transactions. These transactions involved sending the previously mentioned 708 billion SHIB along with an additional 1.2 million SHIB to another wallet with the address 0xa21A16EC22a940990922220E4ab5bF4C2310F556.
At present, this receiving wallet contains a total of 4,873,110,287 SHIB tokens. It is worth noting that this wallet has remained inactive until now. The initial two transactions on this wallet were carried out 250 days and 16 hours ago.
Furthermore, the movement of funds to an active wallet might suggest that the large investor is either reorganizing their Shiba Inu holdings or potentially selling this substantial amount of 708 billion SHIB to a different holder.
Also Read: Shiba Inu's 4.6 Trillion Token Migration Coincides with Strong Price Bounce
Shibarium confirmed to be running smoothly
Earlier today, Lucie, a member of the SHIB network, verified that Shibarium was operational and functioning without issues. Nevertheless, it's important to highlight that this operation was in private mode. Lucie went on to mention that the only remaining task for the team is to transition it into public mode. She also provided reassurance that all the funds were secure. In addition, the team decided to give Puppyscan a brand-new look.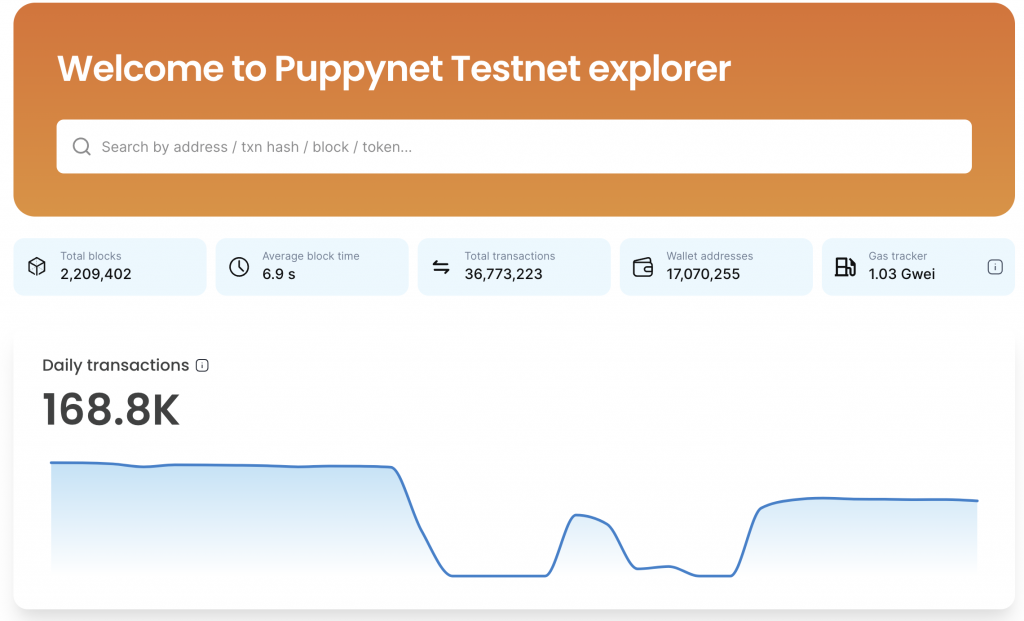 Amidst these developments, the meme coin was trading at $0.0000083 with a 0.74% daily surge. Furthermore, SHIB managed to take over Toncoin as the 14th largest cryptocurrency in terms of market cap.
Also Read: Shiba Inu: Brazilians Can Now Use SHIB For Payments