Binance, the world's largest crypto exchange, is now the biggest holder of Shiba Inu (SHIB). According to the data on Etherscan.io, the crypto exchange currently holds 83 Trillion SHIB tokens. The estimated valuation of the tokens is approximately $738.54 million.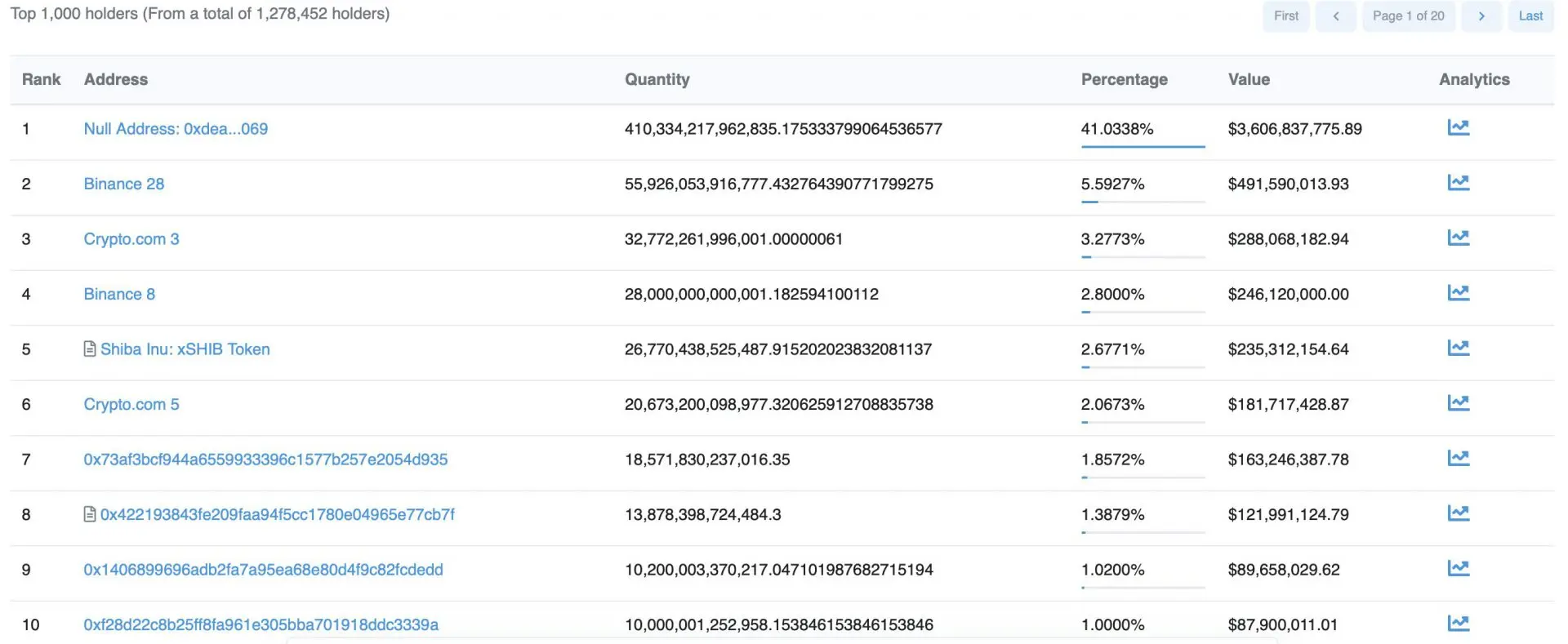 Binance became the largest SHIB holder after the exchange made the highest bid of $1 billion to acquire bankrupt crypto firm Voyager Digital. Voyager Digital held assets worth around $579 Million. Ethereum (ETH) and USD Coin (USDC) make up a majority of Voyager's assets. However, the firm has a massive $81.7 million worth of Shiba Inu (SHIB) in its wallet, making it the third-largest holding in terms of dollar value.
However, although Etherscan.io puts Binance's SHIB holdings at 83 trillion, CoinMarketCap reports over 87 trillion, worth approximately $765.33 million.
Will Shiba Inu make a splash in 2022?
Shiba Inu's popularity is rarely matched. The project has an army of fans, popularly called SHIB Army. However, the token's price has suffered severely over the previous year. Nonetheless, SHIB has a plethora of releases that might push the crypto to new highs.
The highly anticipated Shibarium layer 2 is almost in its final stages. Many expect a Q1 launch for the new network. Apart from the new layer 2, Shiba Inu is also working on two additional tokens for its ecosystem. First is a stablecoin called Shi, and the other is a reward token called TREAT. However, we do not have an exact launch date for the two new cryptocurrencies.
On the other hand, Shiba Inu's burn rate surged earlier today. The burn rate jumped by 1395.89%.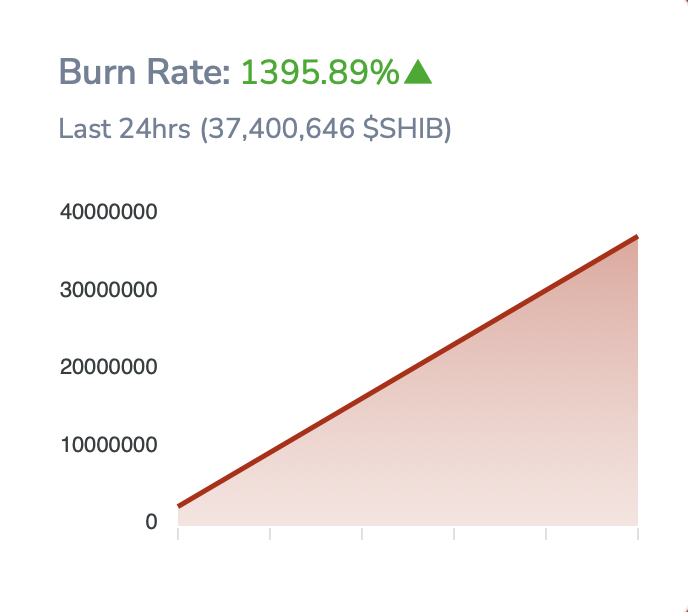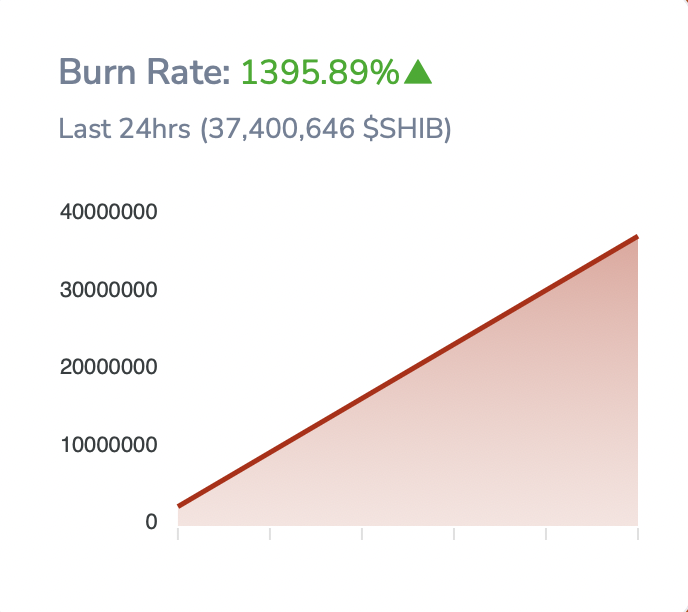 SHIB's price also spiked on Monday. The latest surge is most likely a reaction to the positive monetary outlook by the Federal Reserve. Bitcoin (BTC) led the pack as the crypto markets are currently correlated. However, the development could be a bull trap, and the gains could fall short. The larger economic picture is still gloomy, and risky investments seem unlikely to receive funds at the moment.
At press time, SHIB was trading at $0.00000878, up by 4.2% in the last 24 hours.