The entire cryptocurrency market is currently on an uptrend. While financial institutions crumble, the digital asset sector was thriving. Bitcoin [BTC] led the ongoing rally with a 10% daily surge. As the asset inched closer to $25K, all the others in the market followed suit. Shiba Inu [SHIB] followed the "slow and steady" narrative by pocketing minimal gains.
However, the token was displaying one of its strongest correlations with Bitcoin. IntoTheBlock revealed that SHIB's correlation with BTC is at 0.8.

During this year-to-date period, SHIB's correlation with BTC has remained strong which is considered to be bullish. This was pertinent as it could open new doors upwards for the asset. The meme coin might witness a possible rise either in the next few trading sessions. However, it is important for Bitcoin to maintain its current hot streak for this to pan out favorably for Shiba Inu.
Can this strong resistance level hinder Shiba Inu's growth?
SHIB was expected to surge by a huge margin following the launch of Shibarium. Sadly, the asset stuck to minimal gains. But its latest rally pushed Shiba Inu all the way to a high of $0.00001123. At press time, the altcoin was trading for $0.00001104 with a 4.05% daily increase.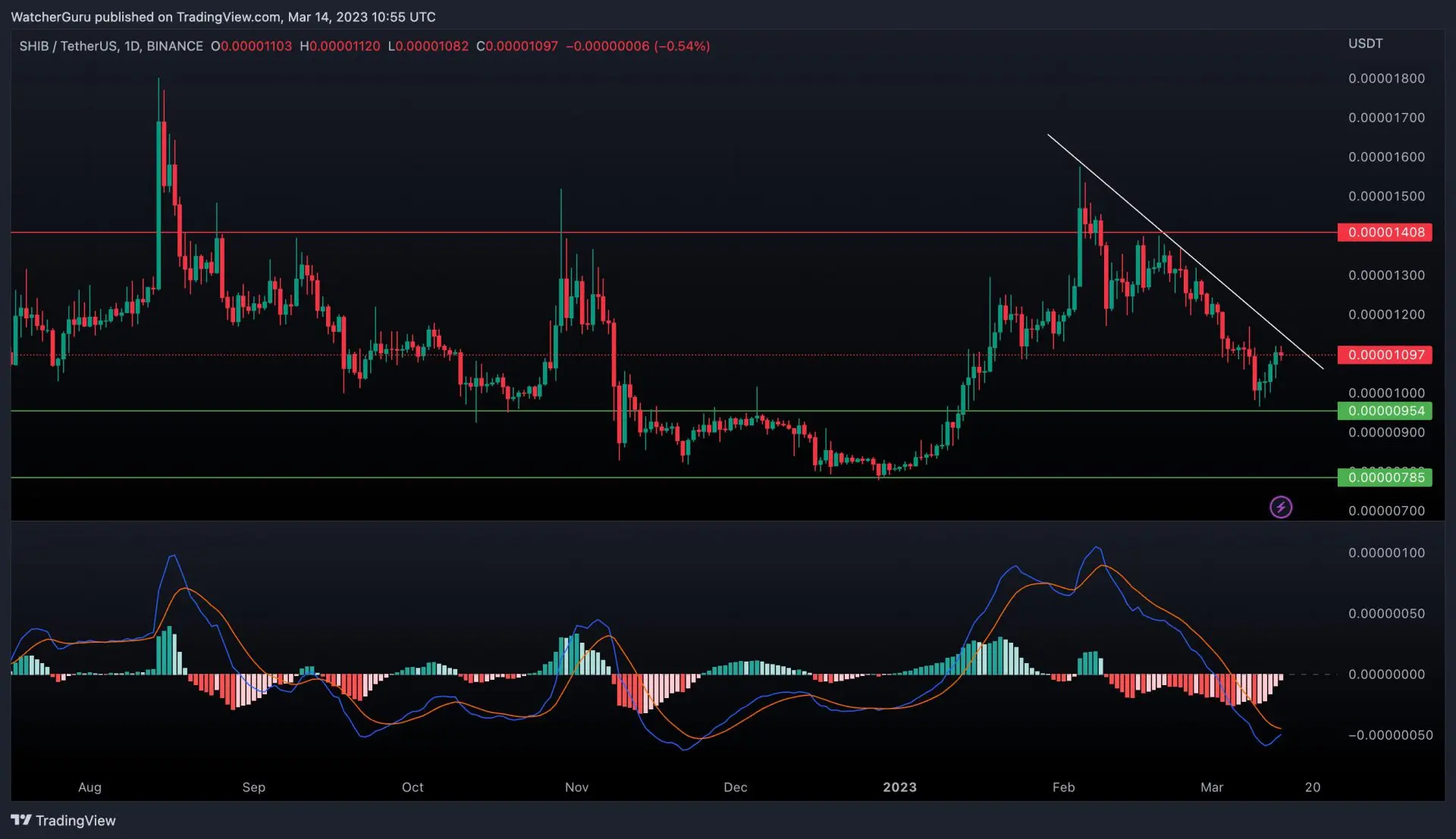 As seen in the above chart, SHIB had commenced its recovery journey. Despite this, the bears were still in the market. But not for too long, according to the MACD indicator. The indicator formed a bearish crossover back in February and it is currently on the verge of creating a bullish crossover.
If this happens, Shiba Inu could certainly garner a push. However, a strong resistance level at $0.00001408 could hinder the asset's growth. If things don't go as planned, the meme coin might plummet to its immediate support level of $0.00000954.
The potential surge is much needed for the Shiba Inu market as 64% of the asset's holders were drowning in losses. Only 31% were bagging unrealized profits.