Ahead of the launch of Shiba Inu's highly anticipated Shibarium network, many SHIB holders seem to be against BONE rewards. The SHIB team proposed solutions that would apportion BONE incentives for Shibarium validators but allowed the Doggy DAO have the last word. As revealed in earlier reports, BONE is the gas token of Shibarium.
The current Shiba Inu Doggy DAO vote is overwhelmingly in favor of stopping BONE payouts instead of creating new tokens before the Shibarium Layer-2 launch. Although the vote ends in 4 days, an eye-opening 98% favor halting BONE rewards.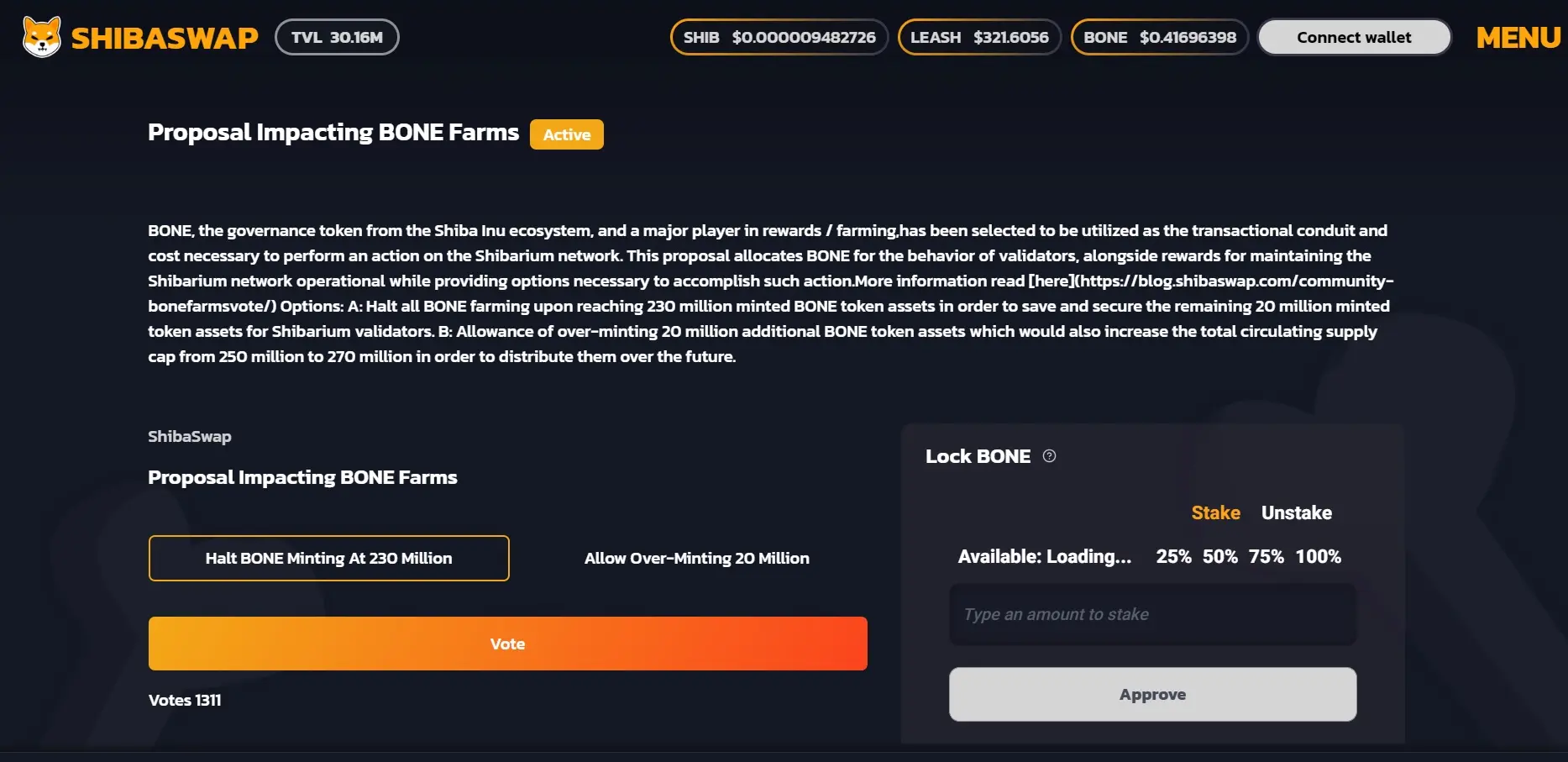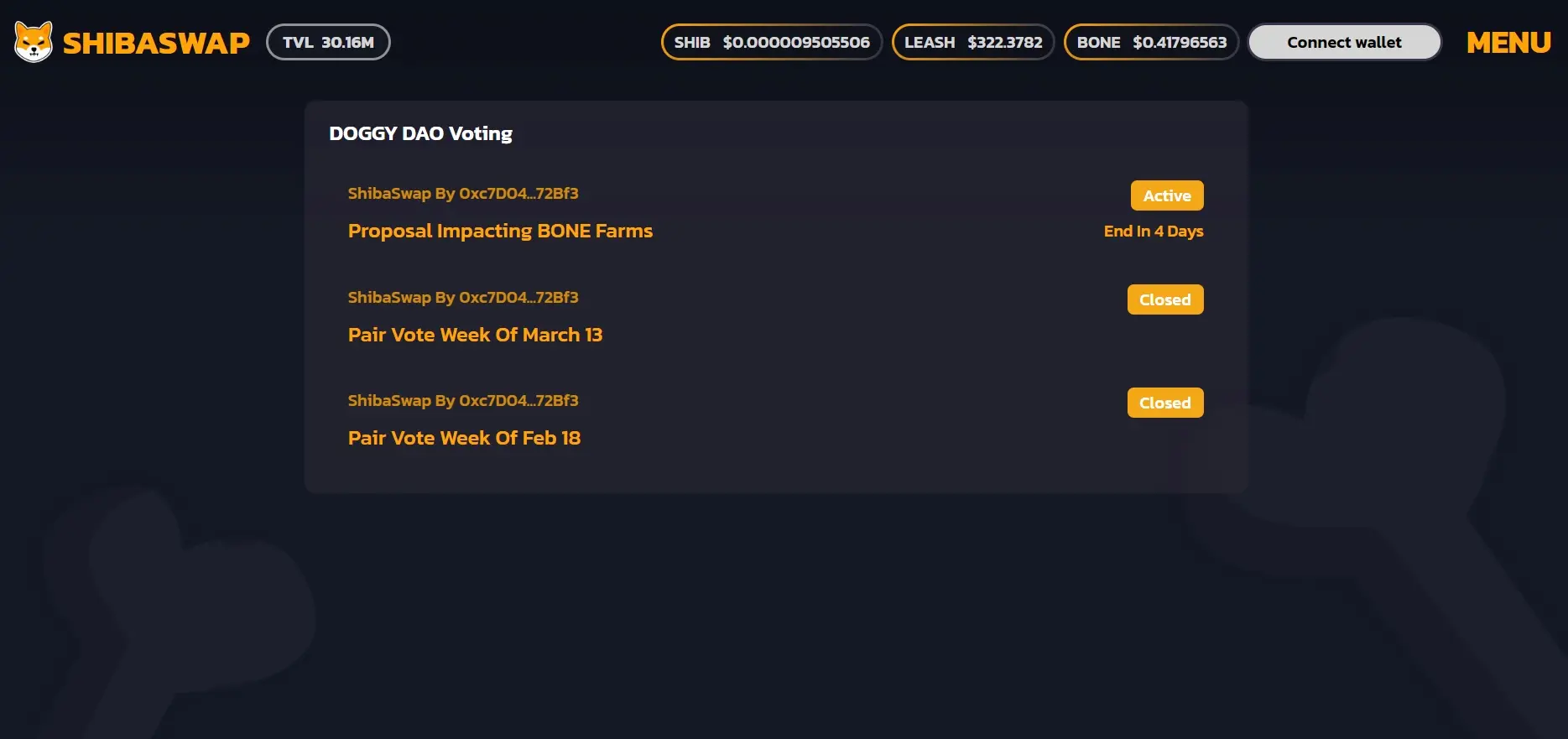 The Shiba Inu team described how BONE would integrate into the Shibarium Layer-2 in a blog post about BONE farming.
The blog stated,
"Validators get rewarded in $BONE for their work […] To develop Shibarium and reserve BONE for validator roles, we require safeguarding a total amount of 20 million BONE."
The SHIB team does not, however, possess this BONE. To reserve these 20 million BONE, they must consult the DAO.
Initially, only 250 million BONE were planned for release leaving Shiba Inu with two options. The first option was to halt BONE farming at  230 million and allocate the remaining for Shibarium validators. The second option would raise the BONE maximum to 270 million and give the additional 20 million to Shibarium.
The vote began on June 19th, and it already looks like a one-sided win. Approximately 29 million staked BONE (tBONE) users have chosen the first option of halting BONE farming at 230 million, while only 557,000 tBONE support the second.
Some holders linked the over-minting idea to governments' ability to issue money. Within the cryptocurrency community, such inflationary strategies are highly contentious. Some even questioned how this over-minting process was ever conceivable when they voiced their worries about the BONE contract. Similar to why SHIB burners desire to restrict the Shiba Inu supply, some also perceive a lesser supply as being beneficial for their holdings and the price of BONE.
If the vote is successful, Shibarium's BONE rewards will soon end. The number of BONEs now being produced is 225 million, which is only five million short of the new intended maximum.
At press time, Shiba Inu (SHIB) was trading at $0.00001027, up by 25% in the last seven days.