Shiba Inu's (SHIB) offspring token, Bone ShibaSwap (BONE), saw a surge in large transactions. The increase in large transactions is probably due to the growth and adoption of Shibarium's Puppynet testnet. Shibarium is one of the most awaited launches of this year. The launch will mark Shiba Inu (SHIB) moving from an ERC-20 token to having its own blockchain.
According to the data from IntoTheBlock, large transactions for BONE increased from 119,360 to 377,960. The increase in value is from around $127,820 to $402,150. The increase in large transactions infers that interest in SHIB's upcoming layer-2 continues to grow. BONE is set to be the governance token for Shibarium, and the interest around the token is likely to increase.
Will Shiba Inu's BONE price follow its large transactions?
Although there has been a significant increase in BONE's large transactions, the asset price on the other hand has shown lackluster performance. BONE is currently down by 1.2% in the last seven days, and by 4.3% in the 14-day charts. Moreover, BONE is down by 35.6% in the last month.
Nonetheless, BONE is expected to increase in price after the launch of SHIB's Shibarium network. In fact, fans and users anticipate the entire Shiba Inu ecosystem to witness a surge in users and prices, after the network's launch. However, the SHIB team has still not given an exact launch date. The Shibarium launch is probably the only thing that is keeping the SHIB ecosystem relevant at the moment.
Shiba Inu's BONE token currently faces resistance at $1.0891, with support at $1.0487. If current resistance levels are broken, BONE may face fresh resistance at around $1.1152.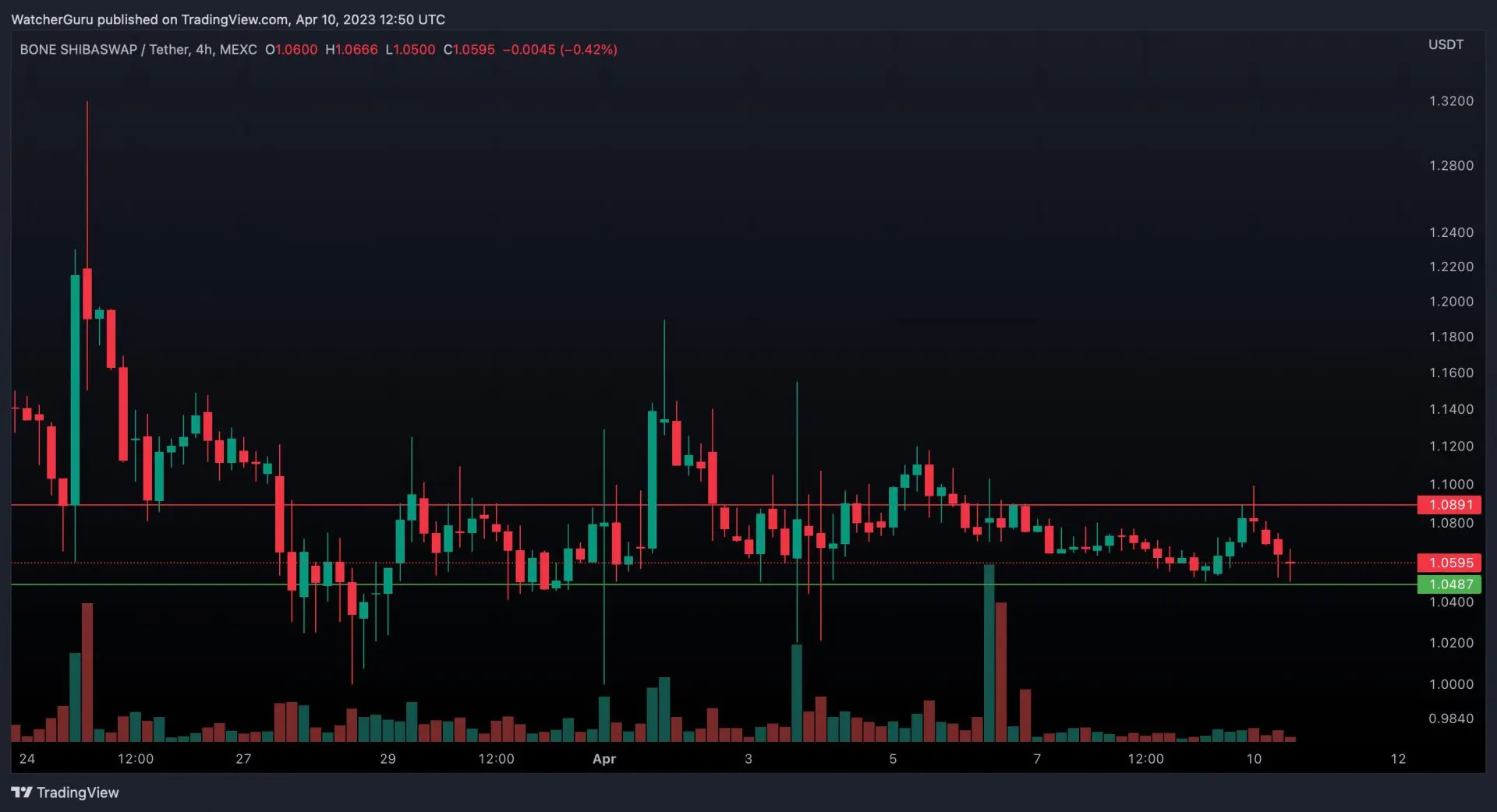 At press time, BONE was trading at $1.06, down 0.9% in the last 24 hours. Shiba Inu (SHIB), on the other hand, was trading at $0.00001091, down by 0.3% in the last 24 hours.