The volatility of Shiba Inu's burn game is perplexing the SHIB Army. According to the Shibburn website, 83,347,071,504 SHIB were burned in 2022 alone. Even though the burn rate for the meme coin remained high for the vast bulk of the first week of January 2023, it briefly fell on certain days. The community had begun to wonder whether the burn rate was generally unstable due to its sharp decline.
Read more: Shiba Inu: Top ETH Whales Accumulate Over 1.7 Trillion SHIB
To everyone's surprise, the Shiba Inu burn rate has since reversed course and shot through the roof. Shibburn data indicates a 937% increase in the burn rate over the last 24 hours. As opposed to the day before, this is good.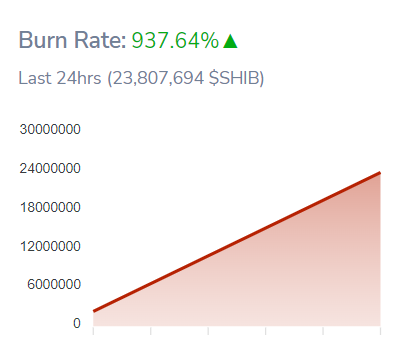 During the course of the last 24 hours, 23.8 million Shiba Inu were sent to dead wallets. The majority of the burn transactions over the last 24 hours were primarily from a single wallet that sent 20 million SHIB to the dead wallets in two separate transactions.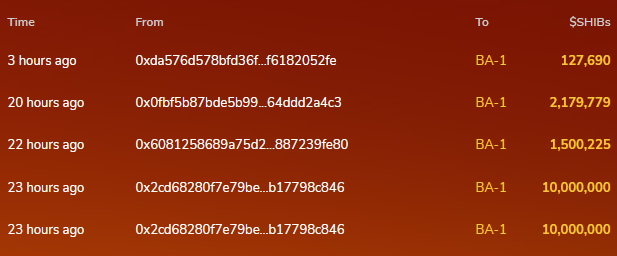 Will Shiba Inu delete a zero from its price?
The market has been rallying in green over the last 24 hours, with Bitcoin crossing the $18,000 threshold and Ethereum crossing the $1400 benchmark. Shiba Inu has also displayed a 4.5% gain in value over the last 24 hours, according to CoinMarketCap data.
Shiba Inu went from a low of $0.000008734 to a high of $0.000009608 in the last 24 hours before falling to its current price of $0.000009265. As the CPI numbers are out, the community has to brace to see whether SHIB will delete a zero from its price and touch $0.00001.