Shiba Inu has swiftly risen to prominence as one of the most prominent memecoins. Even while it trails DOGE in market cap, it is far superior in terms of development. The ability to burn SHIB was added earlier this year.
The Shiba Inu [SHIB] community has been eagerly awaiting the introduction of its collectible card game. The network has been releasing updates in relation to this over the past few months. The game was recently made accessible in several regions of the world. But the Shiba Eternity will make its world premiere the following week.
As the download day approaches, the SHIB burn rate has increased by more than 1900% in the last 24 hours.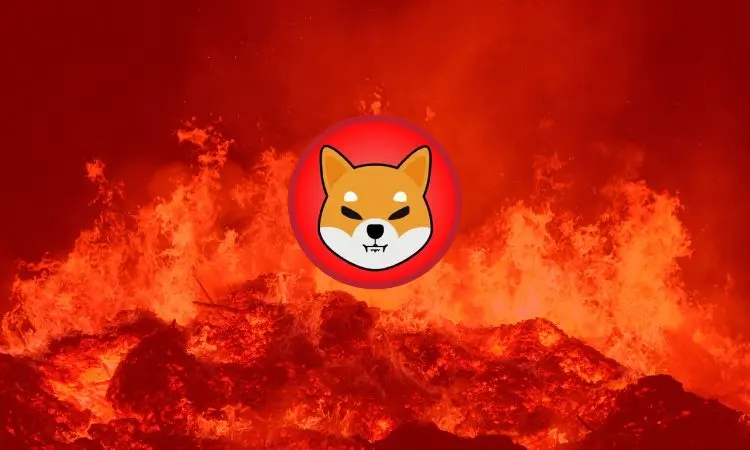 Shiba Inu: SHIB burn rate Spikes over 1900% in the last 24 hours
A recent initiative called SHIB burn seeks to reduce the amount of SHIB in use. Shiba Inu is not the only cryptocurrency to employ this technique to reduce the number of tokens in circulation. The burning process will make SHIB rare and contribute to its value increasing over time.
By transferring SHIB to dead wallets, many platforms assist in the burning of SHIB. One of the most well-known of them is the Shibburn website. Data from the website shows that 410,381,517,269,054 of its initial supply has been burnt. The burn rate surged over 1900% in the last 24 hours.
However, the burn rate has dropped by 35.19%, with only 43,620,347 SHIB burned in the last 24 hours.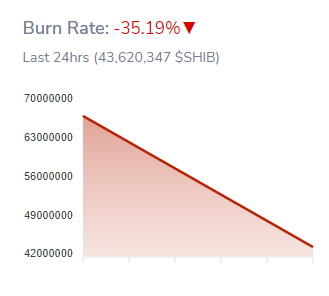 The game was supposed to be released on October 1st. Nevertheless, Download Day has been rescheduled for October 6th.
While the majority of them were unconcerned by the delay, a handful was. Shiba Eternity has been in the process for quite some time and was supposed to be released in September. However, the network emphasized the cards and other features of the game. The Shiba Inu network was ready to publish the game after receiving favorable feedback during its testing period.