Shiba Inu (SHIB) is witnessing a massive surge in its burn rate. As per the data on Shibburn, SHIB's burn rate has spiked by 30,929.37%. The burn tracker also noted that one transaction led to the burn of 1.4 billion SHIB tokens.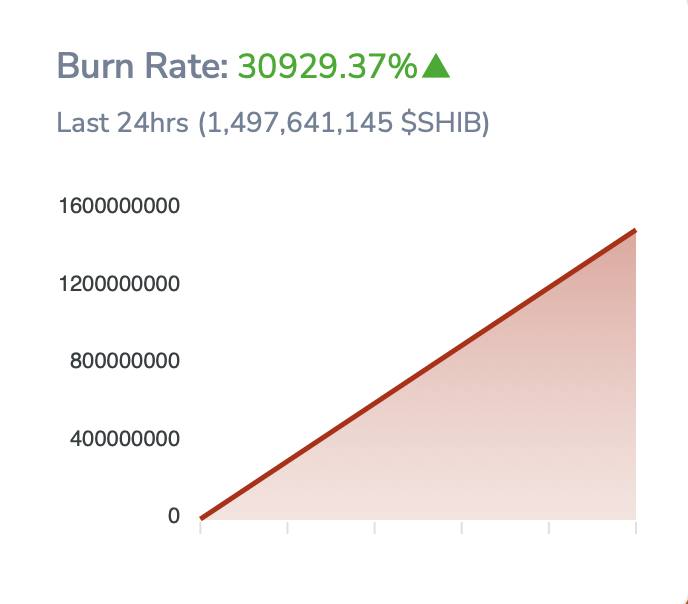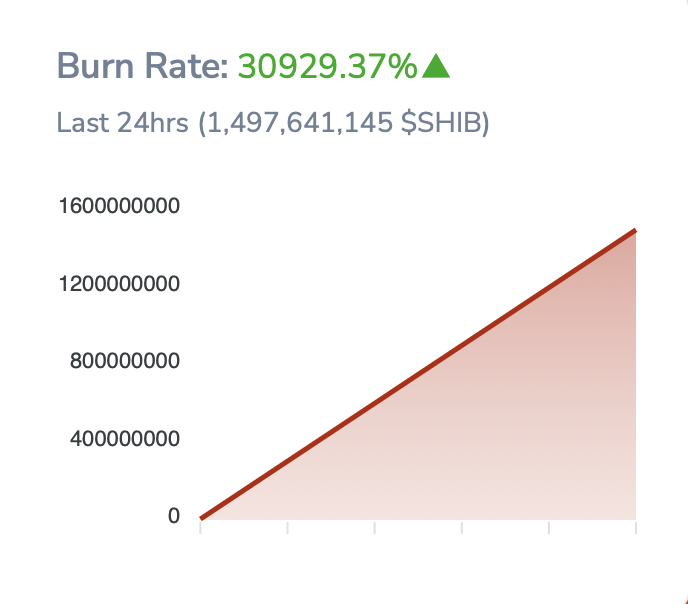 The project behind the 1.4 billion SHIB burn is none other than Koyo Token. The value of the 1.4 billion SHIB is $16810.63 at the moment. However, this is not the first time the project has taken the initiative of burning large amounts of SHIB tokens. The project calls itself an ally of Shiba Inu (SHIB) and actively participates in SHIB burns. In late March, Koyo Token decimated 733 million SHIB tokens, worth approximately $8000 at the time.
According to the Twitter handle "Tezza Decentra," Koyo Token has burned 8.75 billion Shiba Inu (SHIB) tokens in the last 36 days. The value of 8.75 billion SHIB is approximately $98,000.
Is Shiba Inu gaining due to the burns?
Although the burn rate has shot up significantly, the burning of SHIB has seldom led to a surge in the asset's price. SHIB currently seems to be following the bullish sentiment in the larger crypto market. Furthermore, lead developer Shytoshi Kusama has also said that the burning of SHIB tokens is not enough to push the price of SHIB. Nonetheless, the token is up 2.3% in the last 24 hours.
Furthermore, as per the data on IntoTheBlock, the number of people in the money for SHIB, has increased by 13.57%. The analysis platform noted that 33% of SHIB holders are in the money, while 62% are at a loss. Moreover, large transactions have decreased by 8.49%, while net network growth has decreased by 0.31%. Regardless, the platform still noted mostly bearish signals for the popular canine-themed cryptocurrency project.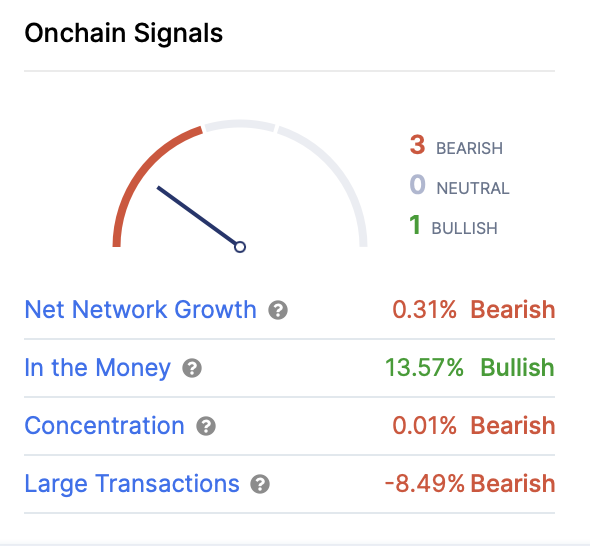 At press time, SHIB was trading at $0.00001125, down by 0.9% in the last hour.