Shiba Inu's growth over the last couple of months has been lauded by many. The fervor around the meme coin gave birth to an array of fans. The Shiba Inu community, more popularly known as the Shib Army have time and again proved their devotion towards the asset. Once again, the Shib Army assembled to battle out CoinMarketCap's latest mishap regarding SHIB.
Crypto market tracker, CoinMarketCap [CMC] is one of the most popular platforms in the crypto-verse. While several turns towards this forum for data regarding cryptocurrencies, a recent glitch in its data curation could hinder its reliability factor.
Shiba Inu's official Twitter page shared a tweet pointing out that CoinMarketCap had listed about three fake SHIB contract addresses. This included Binance Smart Chain, Solana as well as Terra addresses. Only the Ethereum chain was deemed to be legit.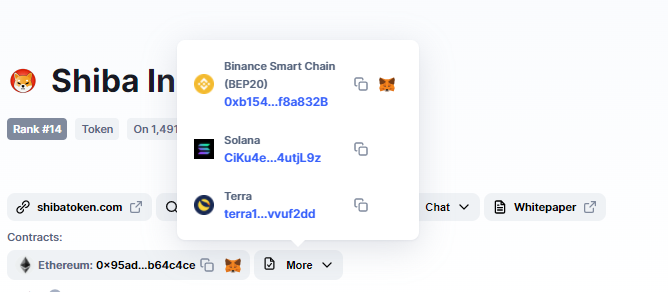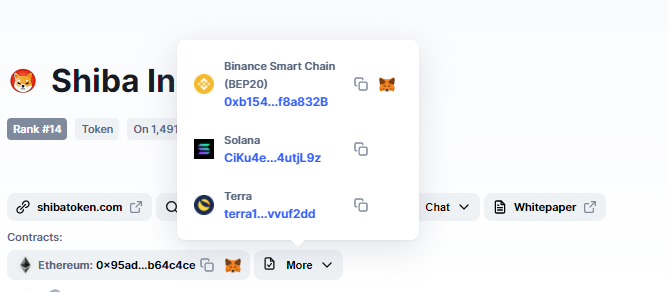 The network affirmed that all of these addresses were fake. However, CoinMarketCap wasn't ready to take them down.
The Shiba Inu network reportedly reached out to CoinMarketCap and urged them to take these fake contracts down. But, CMC did not respond to the network's request. SHIB tweeted,
CoinMarketCap's latest casualty could pave the way for huge loss to the entire community. The aforementioned chains carry out numerous transactions every day. Therefore, the chances of investors pouring in their money into either one of the fake addresses were high.
In order to combat SHIB urged the community to steer clear of the fake addresses endorsed by CMC.
Shiba Inu community loses cool over CMC's latest mishap
The latest course of events certainly took a toll on Shib Army. The devs of the network and several others suggested that they had lost all faith in CMC. Many others pointed out that CMC's rival, CoinGecko was a better option.
One member of the Shib Army blatantly asked CMC to delist Shiba Inu. The tweet read,
"@CoinMarketCap. If you are going to allow scammers to add false contracts in our page (WE ARE JUST ERC-20), it's better you delist #Shib. At least you won't be collaborating with scams. You've ignored us for months, where's your professionalism?"
Addressing the chaos in the community, the network decided to step in and tweet,