The past fortnight has been quite dingy for Shiba Inu. From a level as high as $0.00002817, the token's price dipped to a level as low as $0.00002021. On Monday, SHIB did take a breather. At press time, it was trading at $0.00002151, up by 2.78% in the day's trade. However, the said incline wasn't enough to negate the token's pre-registered losses.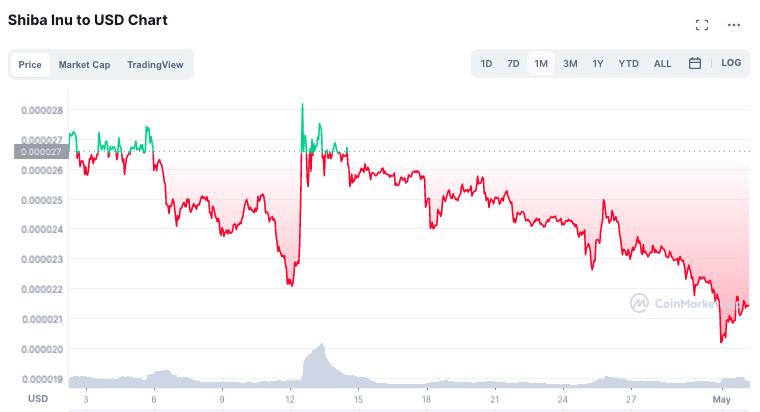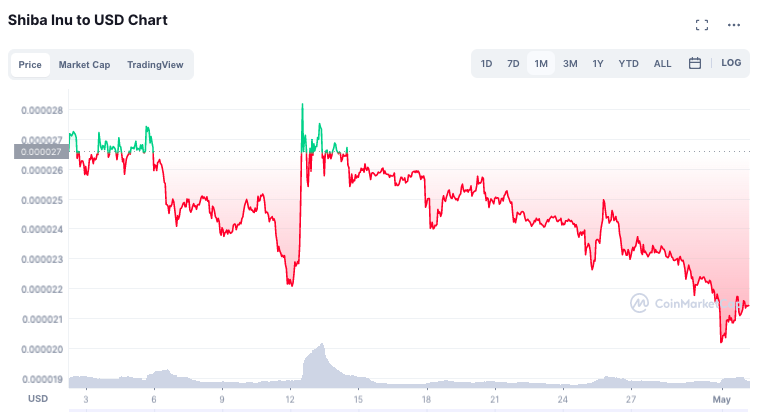 Shiba Inu community ring the bullish bells
Despite SHIB's struggle on the charts, the crypto community at CoinMarketCap is quite bullish on the token's future. After amassing a total of 23,782 votes, the community has projected that the meme token will trade at an average of $0.00003167 by the end of this month.
The same indicates a $0.00001016 [47.2338%] rise from its current levels.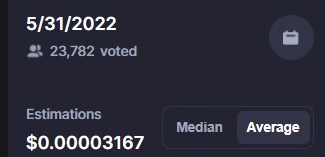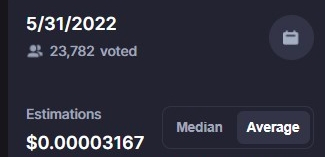 As a matter of fact, the crypto community has historically been predicting the month-end price of Shiba Inu with an average accuracy rate of 70.03%.
Take it, but with a grain of salt
The said prediction, however, needs to be taken with a grain of salt because a majority of Shiba Inu HODLers are at a loss at the moment. Per data from ITB, over 63% of SHIB investors were 'out of the money' at press time.
This means, that as and when SHIB's price increases, we would witness profit booking take place. Notably, the token has two major resistance clusters in and around its current price range.
In the first one—which extends from $0.000022 to $0.000028—approximately 156k addresses have bought 190.38 trillion SHIB tokens. In the second one—which extends from $0.000028 to $0.000034—over 165k addresses have purchased 39.13 trillion SHIB tokens.
Essentially, the first zone is quite a slippery slope, given the number of tokens purchased there. So, only if SHIB absorbs all the sell-side pressure and overcomes that, it would be able to break past the $0.00003 mark and achieve the community's $0.00003167 target.