The Shiba Inu [SHIB] community has been eagerly anticipating a price surge for a considerable period. With growing optimism surrounding Shibarium, the layer-2 scaling technology, community members remain committed to retaining their SHIB holding.
Now, As indicated by Google Bard, SHIB is projected to undergo a reduction in its numerical value before the end of 2023. The cryptocurrency is anticipated to attain a peak value of $0.000015. This implied that the meme coin might experience a substantial increase of 66% in the forthcoming months. On the other hand, the average price projection from Bard stood at $0.000012, translating to a more conservative growth of 33%.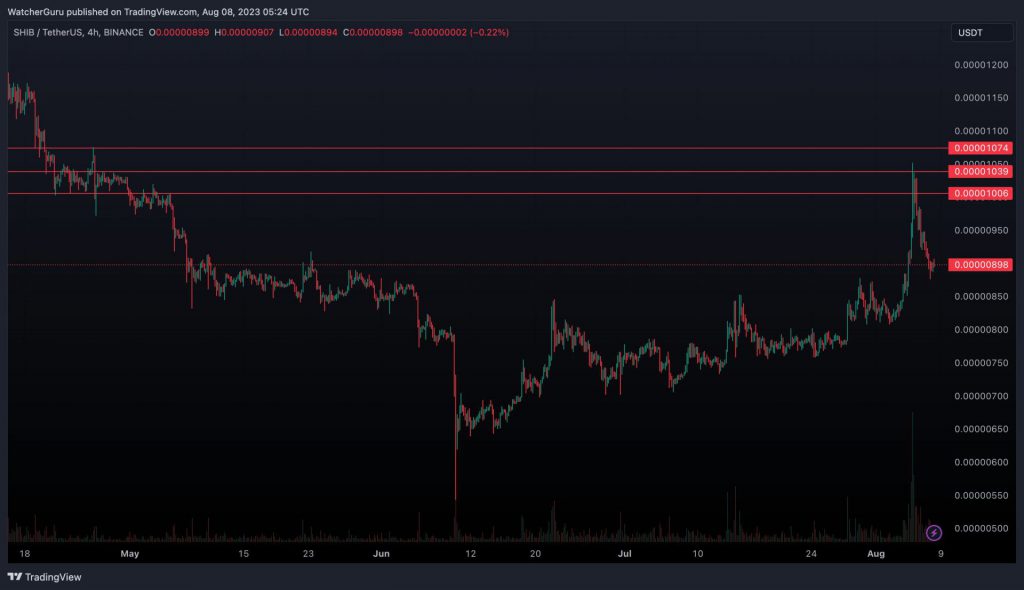 While SHIB makes preparations for a possible uptrend, the asset will probably have various obstacles. The meme cryptocurrency could encounter initial resistance at $0.00001006, followed by subsequent levels at $0.00001039 and $0.00001074.
Also Read: Shiba Inu: Shibarium on the Brink as Whales Accumulate 11 Trillion SHIB
More bullish bets for Shiba Inu
Evidently, the community has displayed substantial confidence in the meme coin. There has been a noteworthy rise in the volume of sizable transactions within the network. Furthermore, insights from IntoTheBlock's data indicate a prevalence of bullish sentiment over bearish sentiment within the SHIB market.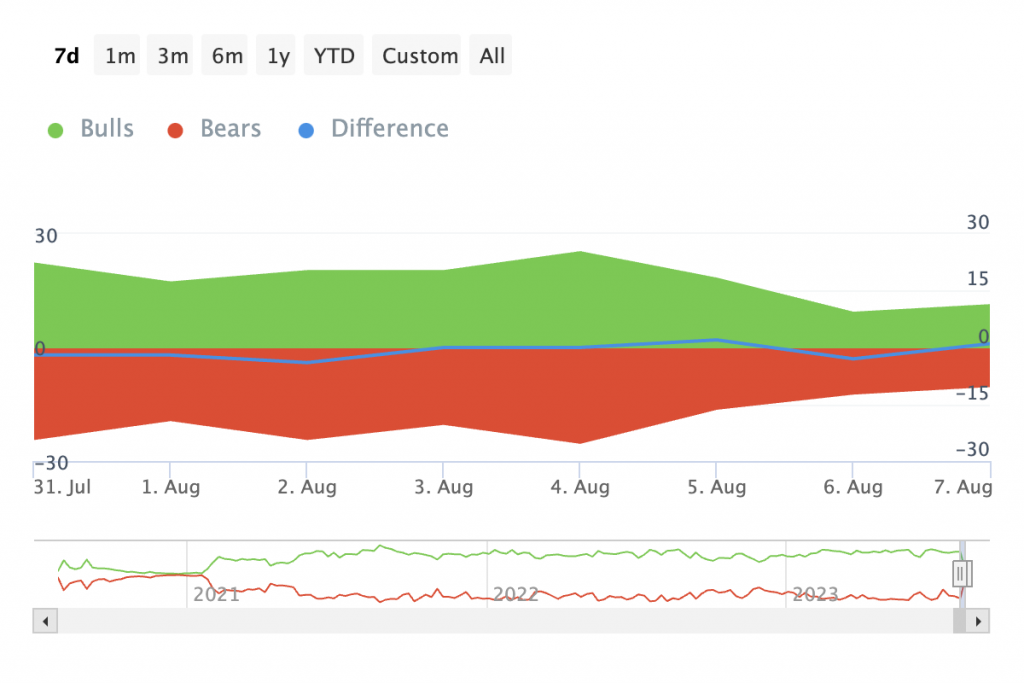 As seen in the chart above, the number of addresses that purchased over 1% of the traded volume within the past 24 hours exceeded the count of bear addresses, which represents those that sold over 1% of the volume traded during the same period.
While heightened network activity undeniably contributes to price growth, it's essential to acknowledge various additional elements at play. Bard highlighted that factors such as adoption, the general sentiment prevailing in the cryptocurrency industry, and the levels of speculation and hype surrounding SHIB are also pivotal in propelling the asset's price forward.
Also Read: Shiba Inu Expected To Hit 50 Cents? Here's When SHIB Might Reach $0.50