Shiba Inu (SHIB) celebrated its second anniversary on the 1st of August. Within its two years of existence, the canine-themed crypto project has garnered a massive fan following, popularly known as the SHIB Army. SHIB is one of the most followed and talked about crypto projects. Moreover, the project only seems to be growing, with many launches scheduled this year.
Nonetheless, let's take a walk down memory lane and look at the first-time stamp on SHIB's transaction history.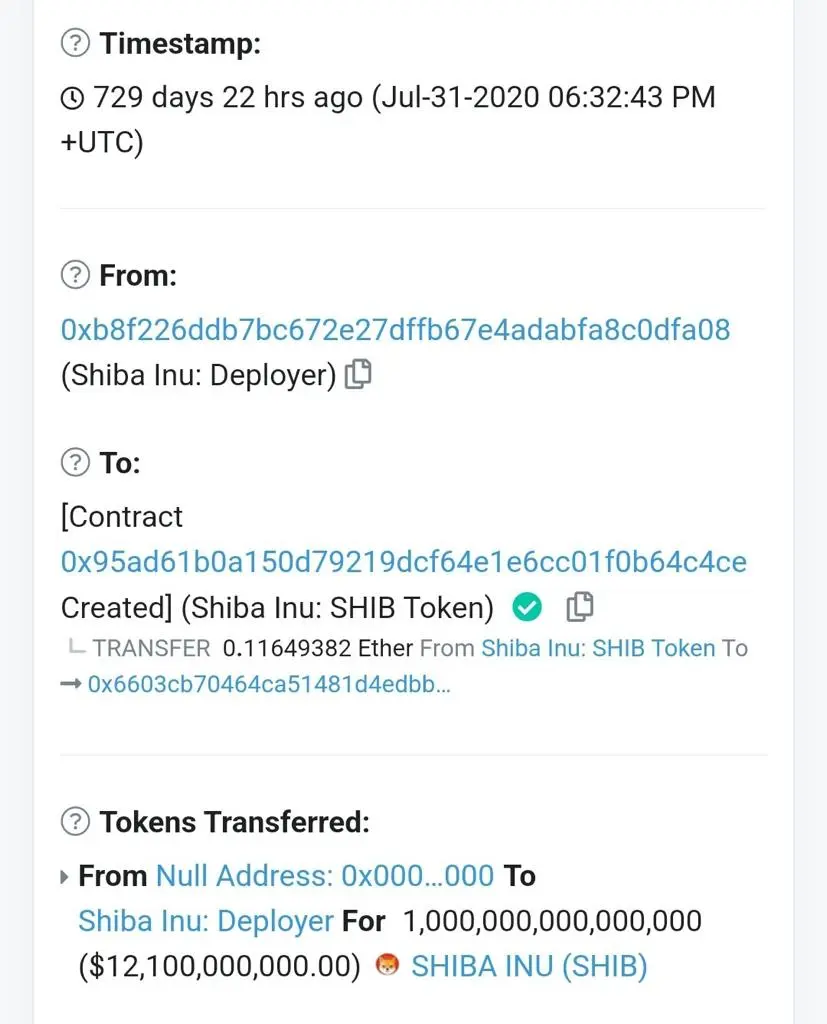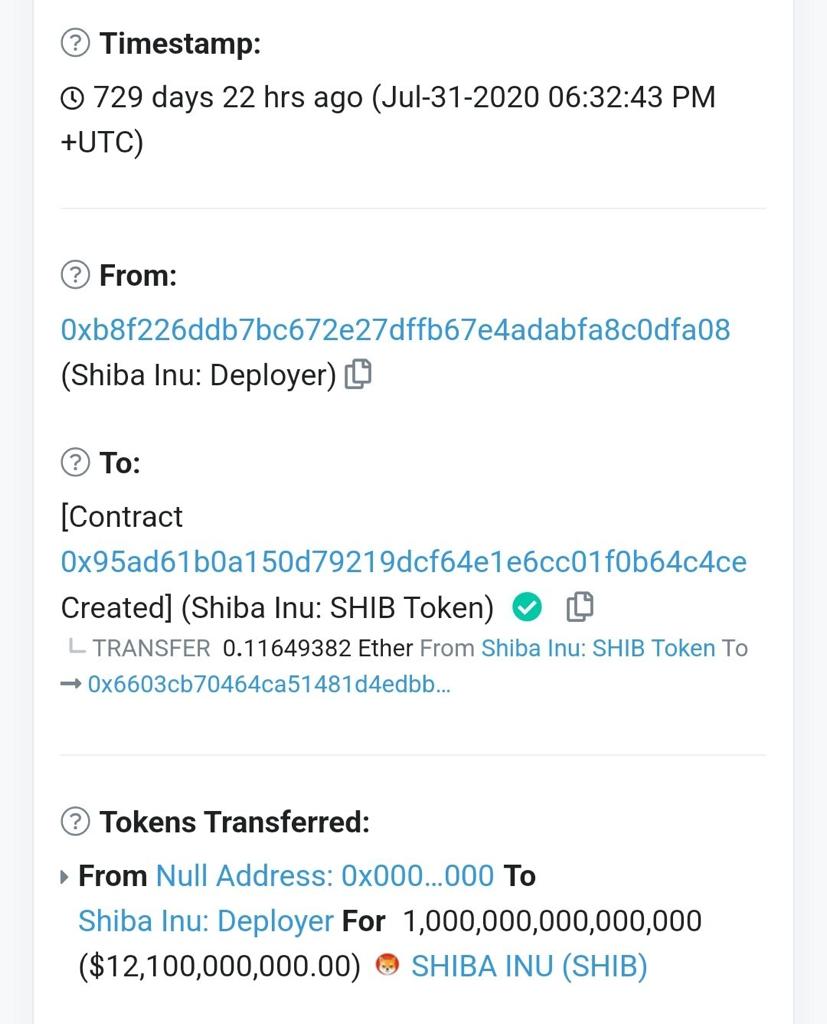 Shiba Inu's first transfer occurred on the 31st of July 2020, one day before its launch on the 1st of August. The launch took place amid the COVID-19 pandemic. SHIB's initial supply was one quadrillion tokens, valued at $12 billion. However, half of the initial supply was sent to Ethereum co-founder Vitalik Buterin. Buterin burned 90% of his SHIB holdings, valued at $6.7 billion at the time of sale. He sent more than 410 trillion SHIB tokens to a dead address. Moreover, he donated the remaining 10% ($1 billion worth) of Shiba Inu to the Indian Covid Relief Fund.
How has Shiba Inu grown?
Shiba Inu has had quite a ride since its launch in 2020. Regarding market cap, the token currently sits right behind its rival, Dogecoin. SHIB was launched to be a "Dogekiller." Given its performance, it just might live up to that name.
Additionally, Shiba Inu has also grown in many other ways. It has given birth to two additional tokens, BONE and LEASH. The project is currently working on creating two more tickets, a stablecoin called Shi, and a reward token, TREAT. Both are expected to debut sometime this year.
On its 2nd birthday, Shiba Inu posted a teaser for its upcoming collectible card game called Shiba Eternity. Fans and users are also awaiting the launch of Shibarium, its layer-2 protocol, and Shibarium will make the project more cost-effective and faster.
At press time, SHIB was trading at $0.00001196, up by 4.6% in the last seven days.