The Shiba Inu (SHIB) community is buzzing with enthusiasm as the widely popular meme coin undergoes a significant surge in value, driven by positive market sentiment and discussions centered around the potential approval of a Bitcoin ETF. In the ever-evolving landscape of the cryptocurrency market, investors are closely monitoring the trajectory of Shiba Inu, particularly as November 2023 unfolds.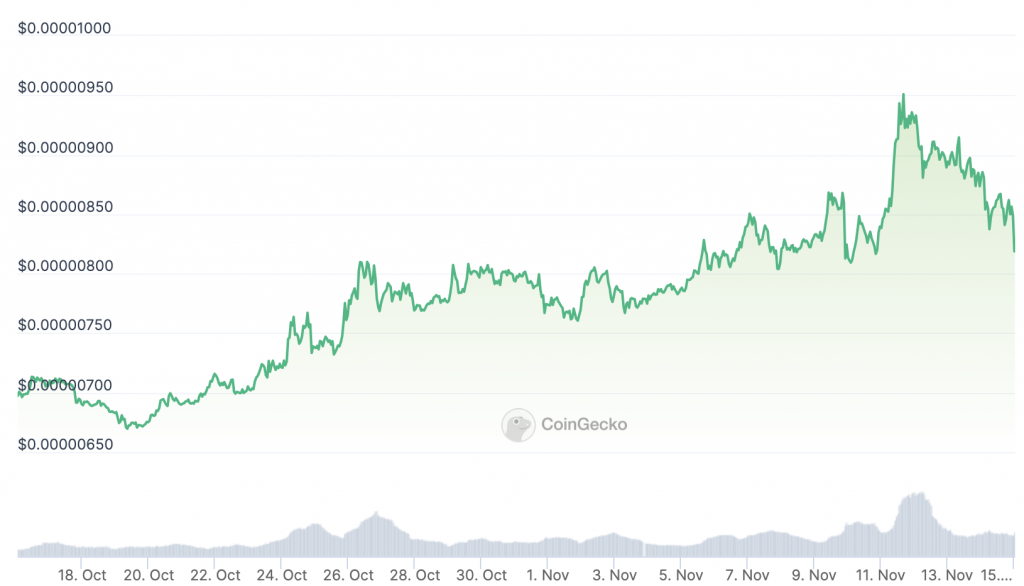 In the past month, Shiba Inu has experienced a noteworthy 16.47% increase in its value. This is indicative of a strong buying interest in the market. With a current market capitalization of around $4,843,604,291 and a price of $0.000008219, Shiba Inu has garnered attention from cryptocurrency enthusiasts worldwide.
Potential Trend Reversal
Shiba Inu has been ensnared in a pattern that has kept investors on edge for over a year. However, recent developments suggest the possibility of a significant trend reversal on the horizon. The SHIB community is visibly excited, prompting questions about whether a new bullish era for SHIB is imminent.
Also Read: Shiba Inu Forecasted To Hit 5 Cents, Here's When
Projections for November 2023
Analysts from Changelly anticipate Shiba Inu's price to fluctuate within a specified range throughout November 2023. The projected minimum and maximum prices stand at $0.00000770 and $0.00000967, respectively, with an expected average trading price of $0.00000868. Notably, SHIB has undergone a 90.9% decline since achieving its all-time high of $0.00008845 on Oct. 28, 2021.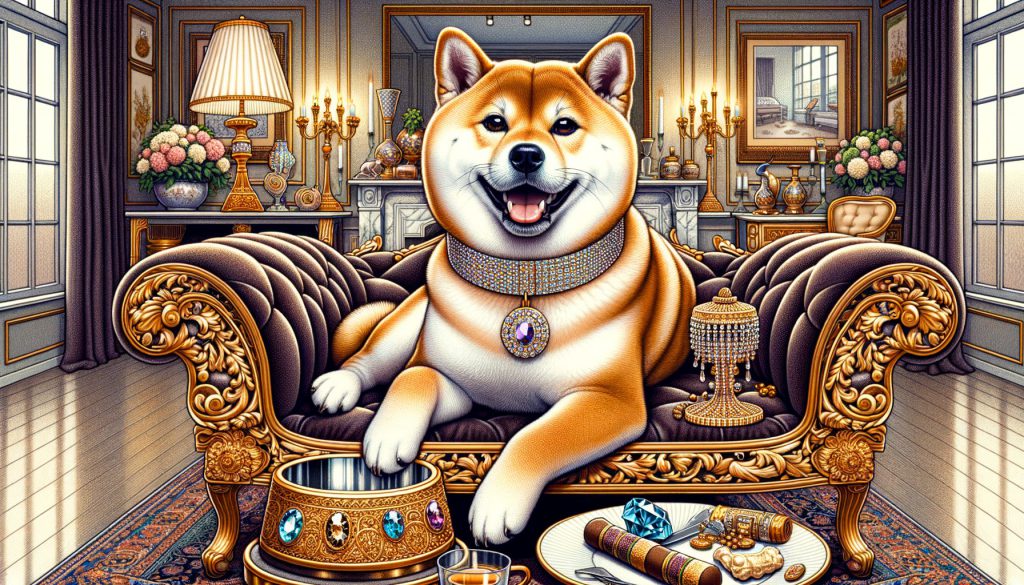 On Nov. 29, analysts predicted a 10% surge in the value of the meme coin. This will further propel its price to a high of $0.00000967. Throughout the month, SHIB aims to sustain itself above the $0.00000900 mark, showcasing resilience in the face of market fluctuations.
As Shiba Inu rides the wave of optimism in November 2023, both investors and enthusiasts eagerly anticipate whether the meme coin can sustain its upward momentum. The potential for a trend reversal and the forecasted price movements position SHIB as a cryptocurrency to be closely monitored in the coming weeks. Nevertheless, it is imperative for investors to conduct thorough research and stay informed.
Also Read: Shiba Inu: $1K Investment in 2023 To Turn Into $16 Million in 2027