Shiba Inu (SHIB) has turned many amateur investors into millionaires. The project has several examples of people who got in early and grew small investments into significant profits. If one would have purchased $1000 worth of SHIB tokens in 2020, the investment would have been worth almost $20 million today. However, many believe that they missed the SHIB bus, as such "rags to riches" examples are only from investors who got in early. Nonetheless, that has not stopped people from getting into the project, even if they are a little late.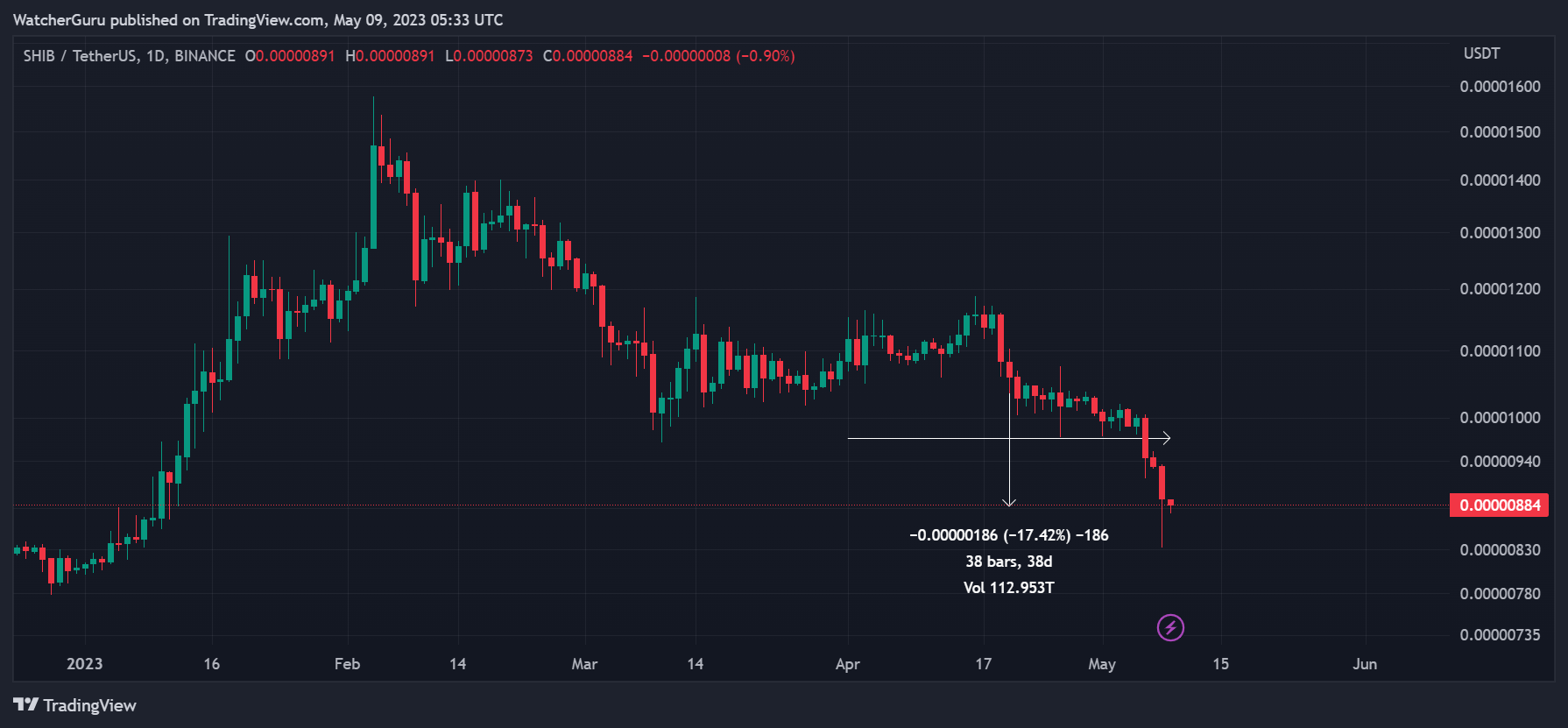 Let's say you got into Shiba Inu (SHIB) just this quarter. How much gains would you have made? At the beginning of Q2 2023, SHIB was worth $0.00001086. A $1000 investment would get you around 92081031 SHIB tokens. Fast forward to today, SHIB has fallen in value and is worth around $0.00000885. The same SHIB tokens would be worth roughly $814. The decrease represented a fall of roughly 18%.
However, if you had purchased $1000 worth of Shiba Inu (SHIB) at the beginning of Q1 2023, you would have gotten around 123456790 tokens. The value of these tokens would have been around $1092 today, a 9.2% increase.
Will Shiba Inu's price move up anytime soon?
The general cryptocurrency market is currently in a slump once again. SHIB is getting close to losing its recovery range in 2023. The asset has fallen 11.7% in the last seven days, and by 18.9% in the last month. The current trend may have been caused by Binance halting Bitcoin (BTC) trades due to network congestion. Furthermore, the macroeconomic landscape is not very favorable for risky investment bets. Global financial woes from post-pandemic times continue to hold its grip.
However, for Shiba Inu (SHIB) to make some positive price movements, the general crypto market would need to pick up steam. The only development that can push SHIB's price in a substantial manner is the launch of the project's layer-2 network, Shibarium. Lead developer Shytoshi Kusama has said that the launch could happen by June or August this year.
At press time, SHIB was trading at $0.00000885, down by 2.9% in the last 24 hours.