The profitability of holding Shiba Inu (SHIB) has fluctuated alongside changes in the meme coin's market price. According to data from analytics firm IntoTheBlock, only 9% of current SHIB holders are in a profitable position at the present value of around $0.0000069 per coin. Another 1% are breaking even with neutral profitability, while 90% are estimated to be at an overall loss.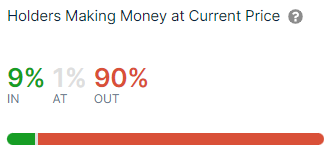 Shiba Inu has dropped 92% from its all-time high of $0.00008616, reached in October 2021. Some holders who bought near-peak prices are now underwater on their investments as a result of this decline. At the same time, those who acquired SHIB at lower prices may be experiencing positive returns.
Also read: Latin America Favors Centralized Exchanges Over DeFi: Report
Shiba Inu's price volatility and holder composition appear to be contributing factors impacting individual profitability. SHIB's value has experienced major swings amid high trading volumes. Meanwhile, IntoTheBlock estimates that 78% of the circulating supply is concentrated among the largest 'whale' holders.
Shiba Inu's burn rate soars over 133%
Shiba Inu's burn rate, which permanently removes tokens from circulation, has been volatile recently. According to data from Shibburn, the burn rate spiked by over 133% in the last 24 hours.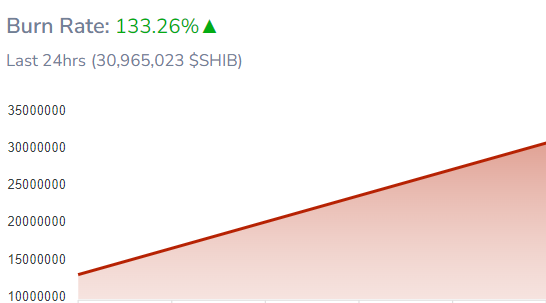 Also read: Coinbase, Bybit See Big Bitcoin Transactions Totaling $120M
During this period, approximately 30.9 million SHIB were sent to dead wallet addresses, removing them from the circulating supply. Despite the surge in burn rate, the price of SHIB has fallen recently. SHIB has lost over 3% in the last seven days amidst the slumping market.