According to Shiba Inu's (SHIB) burn tracker Shibburn, a mysterious user has burned 51,743,223 tokens in one transaction. Another address burned a little over a million tokens, bringing the total amount of SHIB burned in the last 24 hours to 53.08 million.
The burning of 53 million Shiba Inu (SHIB) tokens led to a surge in the burn rate, which reached 152.80%. However, this burn rate is considered to be on the lower end of the spectrum. The burn rate can sometimes surge to four digits.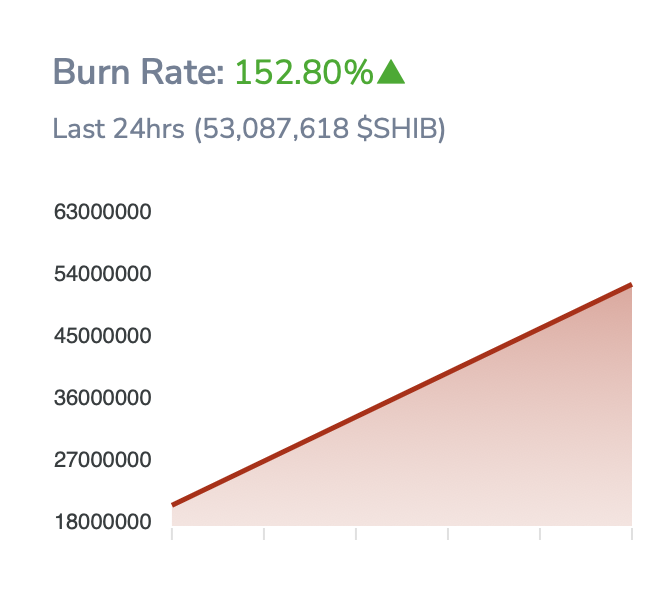 Furthermore, SHIB's burn mechanism has not contributed largely from a price perspective. So much so that the team took to Twitter and explained what drives the price of the token. As per the platform, supply and demand are what drive prices up.
Other Shiba Inu developments
Apart from the recent burns, SHIB also revealed some more concept art of its metaverse initiative.
The Shiba Inu team has partnered with The Third Floor, a visual studio, to create their virtual environment. The team has published a new blog today, updating the community on its venture.
However, the launch that the Shiba Inu community is eagerly waiting for is Shibarium. Shibarium is SHIB's layer-2 protocol, which aims to significantly reduce transaction costs while increasing speeds. Shibarium was scheduled for a Q3 launch. However, the team pushed the deadline to sometime later this year. Many expect the launch to push SHIB's price in a positive direction.
However, given the current state of the crypto markets, the Shiba Inu team may postpone the Shibarium launch till after the markets have stabilized.
At press time, Shiba Inu (SHIB) was trading at $0.00000942, up by 1.8% in the last 24 hours. However, the token is down by 7.4% over the last week. The project's market cap also fell below $6 billion after the recent market bloodbath.