Lately, the crypto-verse has been experiencing significant volatility. However, the most recent wave appears to be quite favorable. In the past few days, the market has predominantly shown positive signs, with various crypto assets, including Bitcoin [BTC] and meme coins like Shiba Inu [SHIB], recording substantial gains. Among them, SHIB stood out by consistently outperforming others with its upward trajectory.
At press time, SHIB was trading for $0.000007398 with a 3.09% daily surge. This was gained from a weekly low of $0.00000652. The meme coin's weekly gains were noted at 8.8%.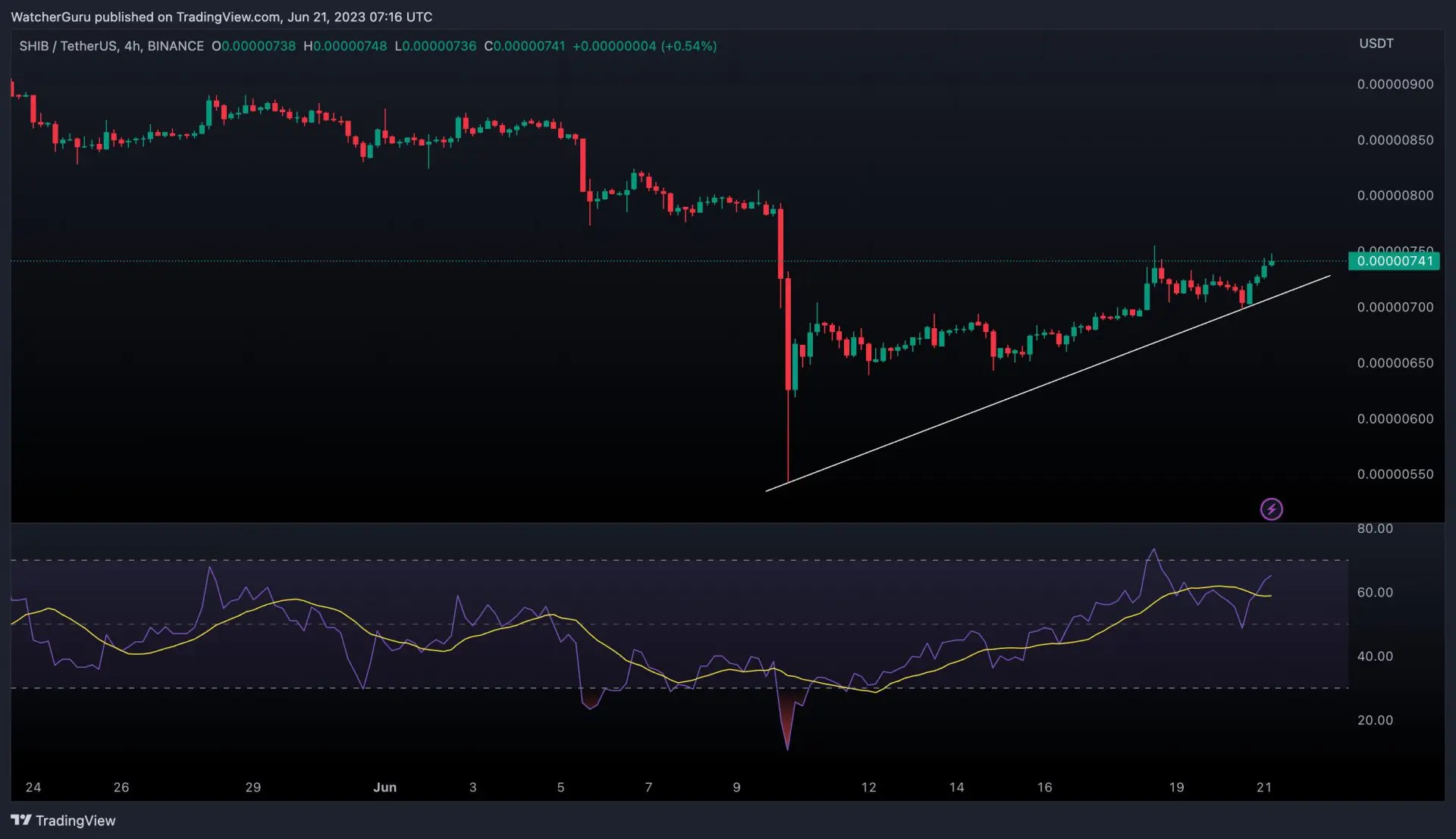 As depicted in the chart above, Shiba Inu has experienced a significant increase in value since the start of the month. The Relative Strength Index [RSI] also indicated a continuous rise in buying activity within the SHIB market during this period. At present, the RSI indicator is seen inching closer to the overbought zone.
In tandem with the notable increase in the asset's price, there has also been a surge in large transactions within the network. Currently, the volume of large transactions stands at $7.38 million, reflecting a daily rise of 22.25%.
Those who profited from this upward trend were the holders of Shiba Inu. A notable portion of the holders were seen to be in a profitable position. Although there were more addresses experiencing losses, the recent surge provided relief to many investors.
78.65K Shiba Inu addresses continue to drown in losses
Based on IntoTheBlock's data, shows that a significant number of Shiba Inu holders are currently experiencing profitability. Specifically, 47.98K addresses, equal to 36.32% of SHIB holders, are in a profitable state based on the current price. Conversely, there are 78.65K addresses, accounting for 59.54%, that are trading Shiba Inu at a loss with a price of $0.00000700.

Additionally, 5.47K addresses, making up 4.14%, are holding SHIB at a breakeven point, indicating that the tokens held at this price are neither in profit nor in the loss.