Alpha Topup, a B2B solution providing top-up and data services, has announced that it will accept Shiba Inu (SHIB) for mobile top-up. Alpha Topup's website shows the firm has 150 million users across 160 countries. Moreover, the firm has a network of over 1200 mobile operators.
According to their official tweet, Alpha Topup considered SHIB the "hottest meme coin of the year." The development could potentially open the doors to a whole new user base for Shiba Inu (SHIB).
There is no doubt that SHIB is one of the most popular crypto projects out there. Therefore, several firms have tried to incorporate SHIB payments in their operations. SHIB fans, popularly called the SHIB Army, have proven to be a formidable force in the crypto space. They have often worked together to accomplish common goals for the project. It is not surprising to see various firms attempting to tap into SHIB's massive fan following, as they do not want to miss catering to such a huge audience.
Shiba Inu prices continue to tumble
Regardless of the rise in SHIB adoption, the asset's price continues to fall. The token has fallen 3% in the last 24 hours, and by almost 20% in the last month. SHIB is currently facing resistance around $0.00000904, with support at $0.00000836. Current resistance levels were previously tested in early January. The token has been on the downturn since hitting yearly highs in early February. The daily chart does seem to point to SHIB being bearish at the moment.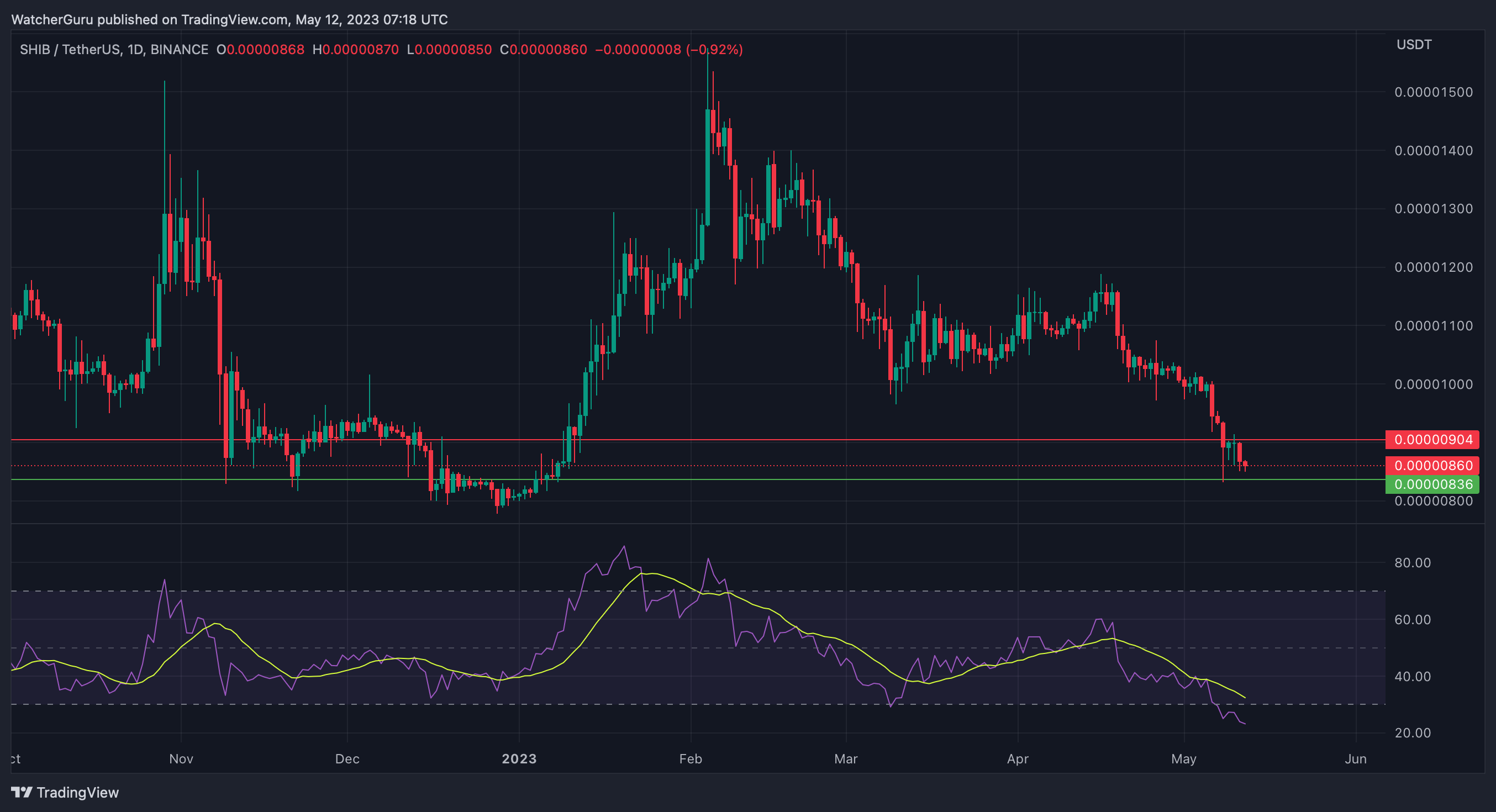 Shiba Inu (SHIB) also seems to be following Bitcoin (BTC), which recently completed a bearish inverse head and shoulders pattern. There is a chance that BTC could fall further, touching levels between $22K and $25K. SHIB could see a positive rebound once BTC makes a turnaround. At press time, SHIB was trading at $0.00000860, up by 0.1% in the last hour.