Shiba Inu (SHIB) is a meme that has attracted much attention lately. After losing significant market share to other meme coins in early May, SHIB has been making a comeback in recent weeks, both in price and demand.
The recent Shiba Inu cold wallet launch has helped rejuvenate the SHIB network's growth. But could this translate into significant price gains for SHIB? Let's take a closer look.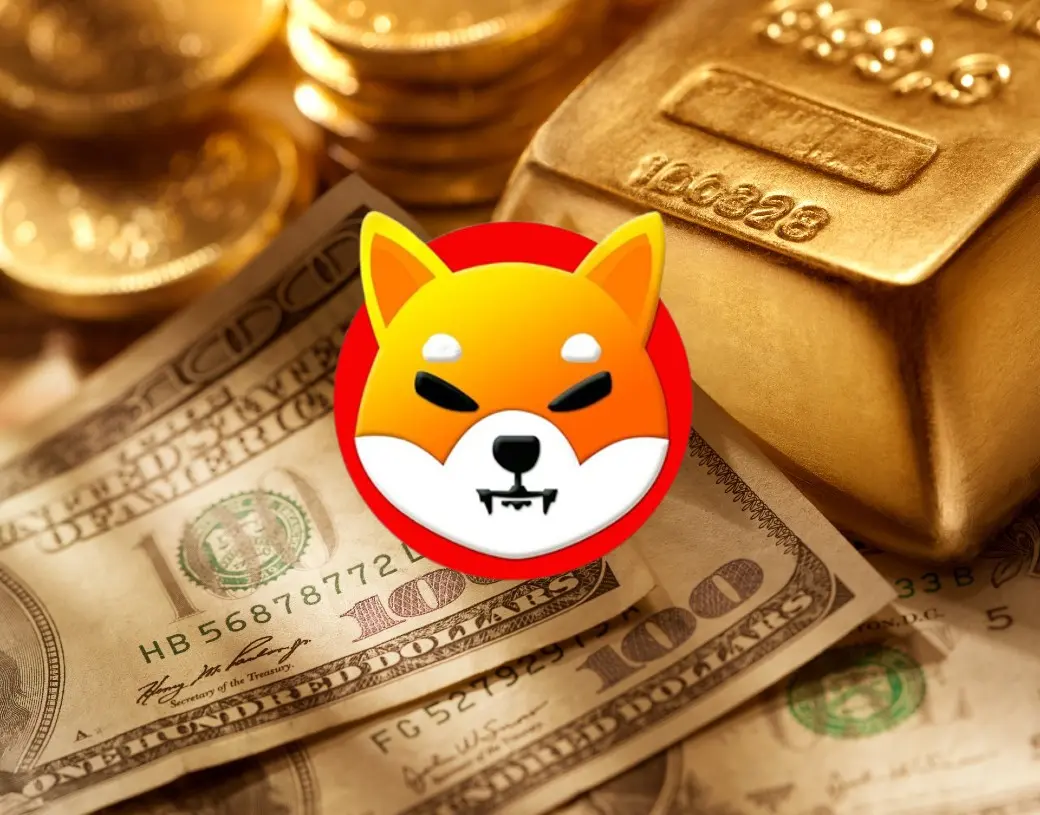 Shiba Inu is Attracting New Users
Shiba Inu witnessed a spike in network growth in the build-up to the cold wallet launch on May 29.
As a result, nearly a week later, the SHIB network is still attracting new users.
On May 26, Shiba Inu network growth spiked to 2,538 new addresses.
Since then, it has maintained an average of 1,500 new addresses created daily. This represents a 71% increase in the new-user acquisition rate compared to the figures recorded on May 21.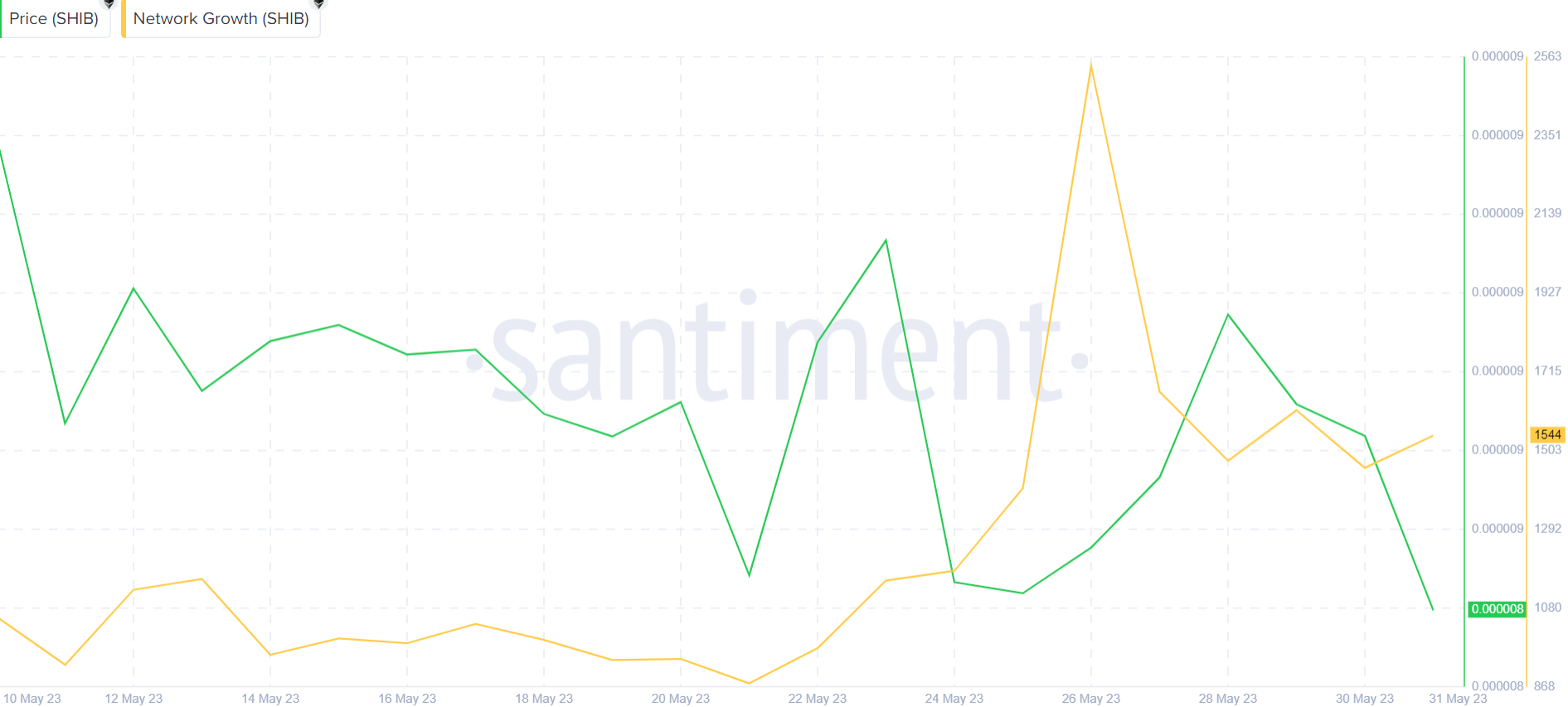 Network growth evaluates the rate at which a blockchain network attracts new users by summing up the number of new wallet addresses created daily. When new users flock to a network, it indicates that the project is gaining market share.
Given how PEPE and other meme coins that made waves in May are now losing traction, investors are switching attention to SHIB and other resilient meme tokens.
If this trend endures, it is only a matter of time before the SHIB price breaks above the $0.000009 resistance.
SHIB is attracting new demand.
In further confirmation of the bullish outlook, the order books of exchanges suggest that the Shiba Inu has been attracting new demand in recent weeks.
The exchange on-chain market depth chart shows an aggregate of the total buy and sell orders placed by SHIB holders across different crypto exchanges.
Currently, SHIB holders have placed orders to purchase 1.1 trillion SHIB tokens.
Meanwhile, sellers have placed just 1 trillion tokens up for sale. Competition increases when demand exceeds the supply available on exchanges, putting some upward pressure on the price.
Currently, there is a supply shortage of 1 billion SHIB. This means Shiba Inu's price will likely rise as buyers begin to compete.
The Future of SHIB Price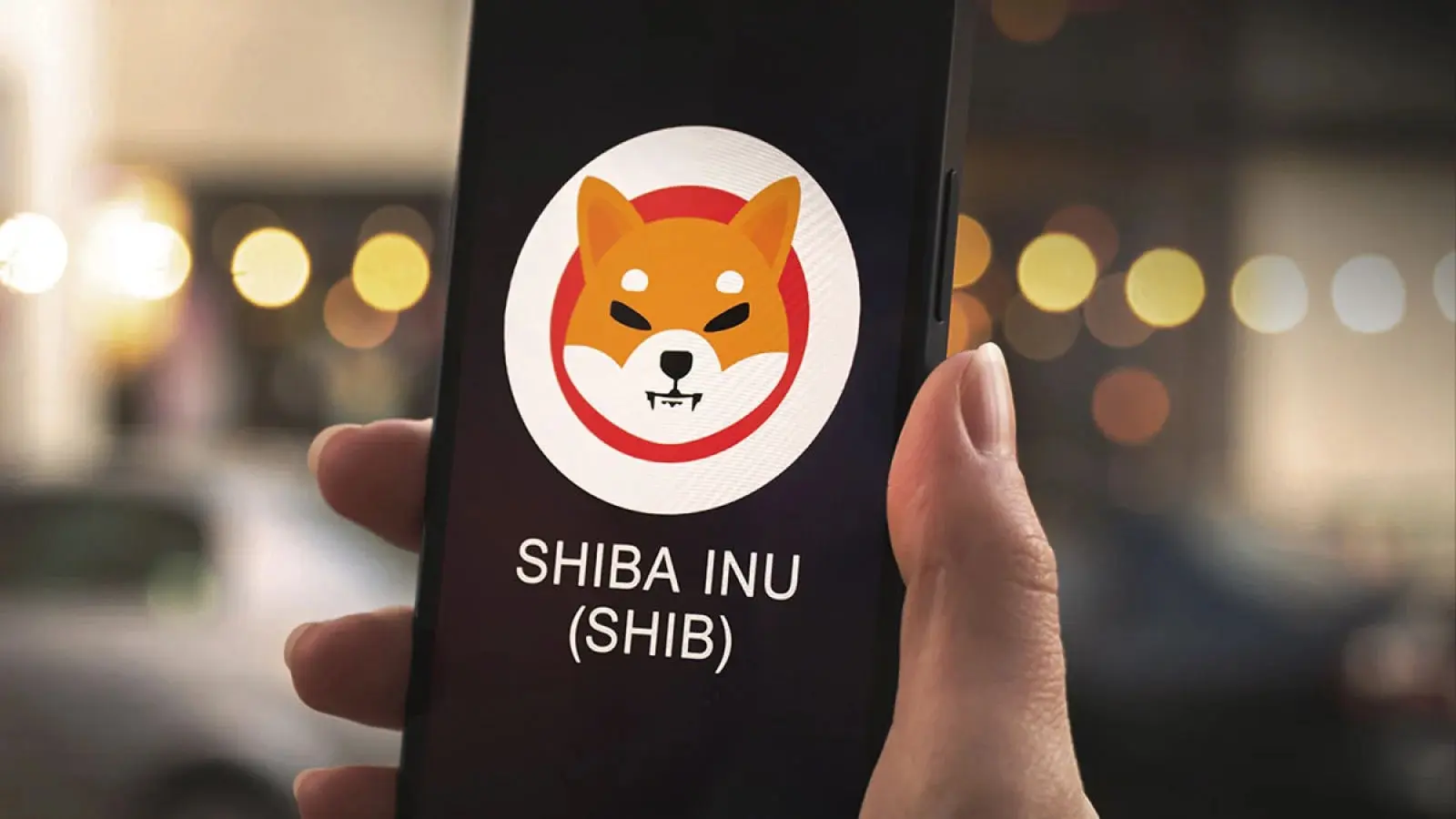 The recent uptick in demand and network growth indicates a bullish outlook for SHIB.
However, the crypto market is highly volatile, and prices can fluctuate rapidly. It is therefore essential to exercise caution when investing in meme tokens like SHIB.
Investors should also keep an eye on the broader crypto market, as the performance of major cryptocurrencies like Bitcoin and Ethereum can impact the prices of smaller altcoins like SHIB.
Additionally, regulatory actions and news events can also affect the prices of cryptocurrencies.
Conclusion
In conclusion, the recent uptick in demand and network growth indicates a bullish outlook for Shiba Inu.
With a supply shortage of 1 billion SHIB, there is a high likelihood that the price will continue to rise as buyers compete for the limited supply. However, investors should exercise caution and monitor the broader crypto market and regulatory actions. As with any investment, risks are involved, and prices can fluctuate rapidly.
Nonetheless, the future of the SHIB price looks promising, and it is undoubtedly a token to watch in the coming months.