Shiba Inu (SHIB) developer, Shytoshi Kusama has confirmed that Shibarium is coming. However, Kusama has not provided any tentative release date for the same. SHIB's layer-2 network has missed its expected deadline of Q3 2022, but fans and users still wait in anticipation of the big launch.
It all started with Kusama's tweet on the October 29th about an update that would be out soon. Kusama noted that the community would love what was coming.
To this, one user predicted that the update would be a gaming guide and the Shibarium documentation. Kusama replied that the user was close, but "one thing at a time." Nonetheless, the developer did confirm that Shiba Inu's layer-2 is on its way. However, it is safe to assume that the upcoming update will not be related to Shibarium.
What is the new Shiba Inu update?
The other possibility is probably the Shiba Eternity documentation. According to Kusama's Twitter bio, "#ShibaEternity docs coming right up."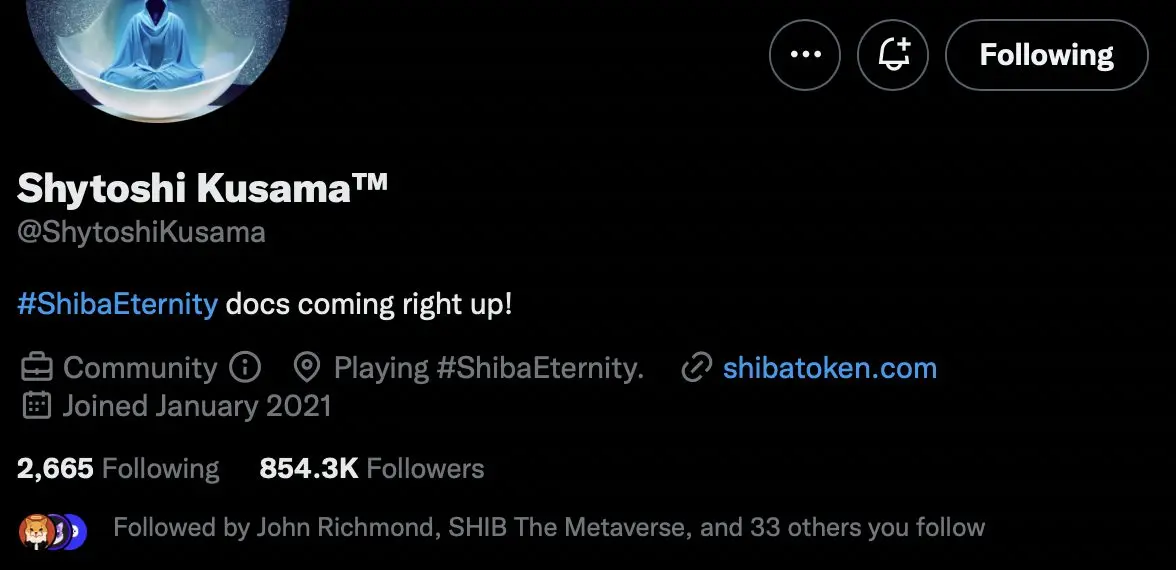 Moreover, Kusama did say that the reply on his Tweet was "close" and the Tweet did say "gaming guide," which is close to the documentation. Therefore, it's safe to assume that the upcoming update will most likely be the Shiba Eternity documentation.
However, the community seems more hooked on the Shibarium launch. Many expect SHIB's price to take off with the layer-2 launch. Shibarium intends to increase transaction speeds and greatly lower costs.
Apart from Shiba Inu's layer-2, the project also has a host of other launches planned. The team is working on a new stablecoin, Shi, and a new reward token called TREAT.
At press time, Shiba Inu was trading at $0.00001210, up by 19.2% over the last week. Nonetheless, the project is still down by 86.1% from its all-time high of $0.00008616, attained in October 2021.