Shiba Inu, a cryptocurrency that has become popular as a meme coin, has seen a lot of community interest and participation in different projects, such as the development of the Shibarium network, Puppynet.
The Shiba Inu team launched various projects throughout 2022, including the Shiba Eternity game and the SHIB metaverse, building anticipation for the introduction of Shibarium. Shibarium's launch, however, was delayed for a number of reasons.
Also read: Ethereum Whales Dump ETH as Price Breached $2,000
Finally, on March 11, the Shibarium's Puppynet was successfully launched. Since then, it has made considerable progress. Notably, as of June 28, Puppynet had surpassed 24 million transactions, marking a significant milestone for the network. Now, according to the latest data, the Shibarium puppynet has achieved another remarkable milestone.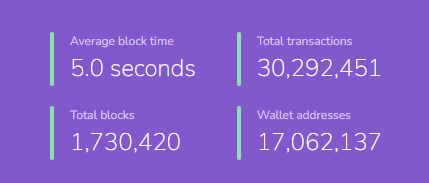 Shiba Inu's Shibarium Puppynet processes over 30,000,000 transactions
Since its introduction on March 11, the Shiba Inu Shibarium testnet has demonstrated impressive transaction processing capabilities, handling a total of 30,292,451 transactions to date. The network has also generated 1,730,420 blocks, with an average block time of five seconds, indicating efficient operation. Furthermore, according to data from Puppyscan, the number of wallet addresses has surpassed 17,062,137, highlighting a growing user base.
Also read: Shiba Inu Team Sets the Stage, Unveils Summer of Shibarium
The progress made on the testnet has garnered enthusiasm within the community, as they eagerly await the mainnet launch. However, the SHIB development team has not communicated a specific timeline for the release of Shibarium. The introduction of the mainnet anticipates being a noteworthy achievement for the Shiba Inu ecosystem, potentially influencing the burn rate of SHIB.