According to a message on Shiba Inu's (SHIB) Shibarium Telegram group, lead developer Shytoshi Kusama is discussing the integration of Shibarium, the project's layer-2 network, into centralized exchanges (CEXs).
SHIB community member Doc AB asked Kusama if the team would consider integrating the chain with exchanges. Kusama replied that the team is discussing the matter with some new friends. Kusama's reply suggests the team is working on Shibarium's integration with centralized exchanges.
Also Read: Shiba Inu: How Much To Invest To Be a Millionaire If It Hits $0.05?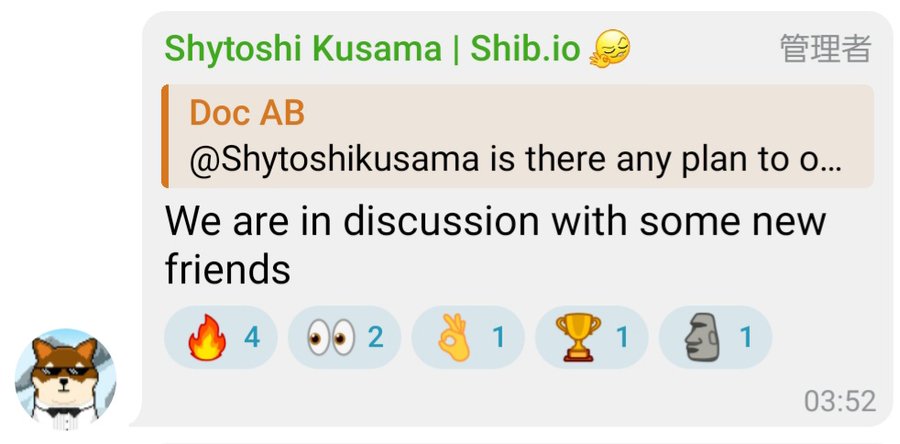 Will integrating Shibarium with exchanges push Shiba Inu's price?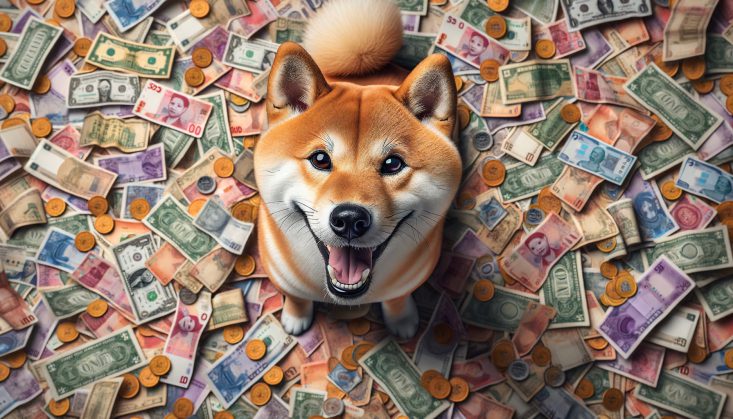 Shibarium has seen some success after its launch. Although its launch in mid-August was botched by high traffic, leading to the network pausing, Shibarium has not encountered any significant glitches.
As per the data on Shibariumscan, the network has almost 4 million transactions and over 1.2 million addresses. Moreover, the layer-2 network has created over 1.6 million blocks so far.
Also Read: Shiba Inu: Can SHIB Rally 117000% and Hit $0.01 by 2030?
Despite the increasing metrics, Shibarium has not gained mass adoption as many had anticipated. However, integrating the network on centralized exchanges may lead to more adoption. Last month, Shibarium was integrated with Bitcointry, a Turkish crypto exchange. The integration will allow users to deposit and withdraw assets using the SHIB network.
If more exchanges integrate Shiba Inu's (SHIB) Shibarium, more people may begin to use the network for transactions. Furthermore, if more people use SHIB's network, it could lead to a rise in adoption, thereby increasing SHIB's price.
Shiba Inu (SHIB) is one of the most popular crypto tokens out there. The asset has turned many early adopters into multi-millionaires and, in some cases, even billionaires. However, SHIB's performance has slowed after reaching its all-time high of $0.00008616 in October 2021. Nonetheless, fans and users hope that the memecoin can once again perform a 2021-like rally.