Shiba Inu has been riding the hype wave still and any speculation about the coin's adoption has turned positive for the price. Once again as the digital asset rides the rumor cycle regarding the Robinhood listing, the asset's value has appreciated by 7.4% in 24 hours. Owing to such positive/speculative news also saw SHIB holdings in whales' wallets hit $1.67 billion.
According to data provided by Whalestats, the top 1000 ETH wallets now held 15% of SHIB tokens, followed by FTT tokens- 14.87%.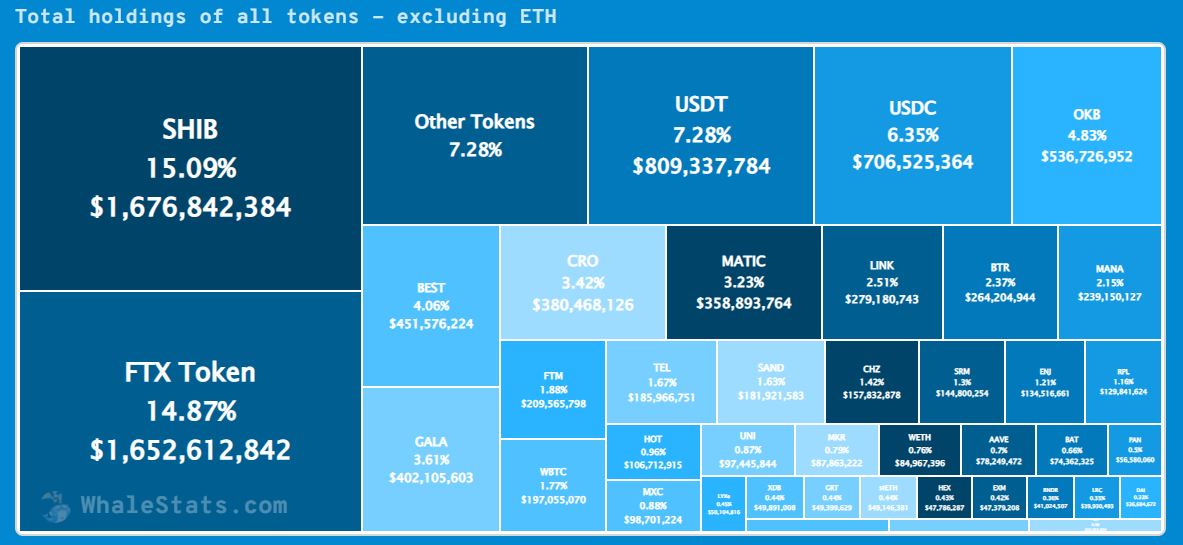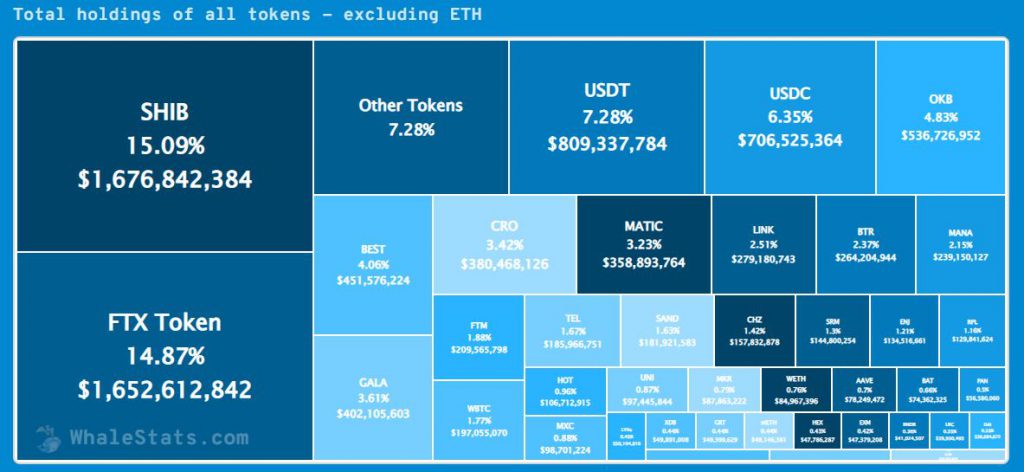 The margin has been closing between the two tokens as FTT witnessed a bullish revival after hitting a monthly low of $33.76 on 8th January. Not, the coin was witnessing an upward surge of at least 2.5% in the past 24-hours and was trading at $42.31.
Meanwhile, a wave of fresh interest has hit the SHIB holders, especially the whales. Earlier today, a Shiba Inu whale purchased 58.9 billion tokens worth $1.9 million. This whale goes by the name 'Light' and is a well-known mammal in the crypto ocean.
As per reports, the whale has been adding hoarding SHIB since August 2021 and currently owns $1.2 billion worth of SHIB. It was no surprise that SHIB took first place in their portfolio with 34.18% dominance.
The activity in the Shiba Inu ecosystem escalated since June 2021 as the top 1000 ETH rich list was seen to be filling their bags with SHIB. This active buying highlighted two whales of the SHIB ecosystem- Light and Gimli.
Till the market reacted to rumors and Robinhood continues to maintain silence on SHIB listing, the users may continue to pump the SHIB value. At the time of press, the digital asset was exchanging hands at $0.00003206.