Shiba Inu (SHIB) recently launched a timer on its official website. However, to the disappointment of many, the timer did not end with the Shibarium launch. Instead, the timer marked the revamping of the token's website. Nonetheless, there were a few extra details that some may have missed.
On the Shiba Inu (SHIB) website is the addition of a new token. Although the details are blurred out, it is easy to make out the word "TREAT."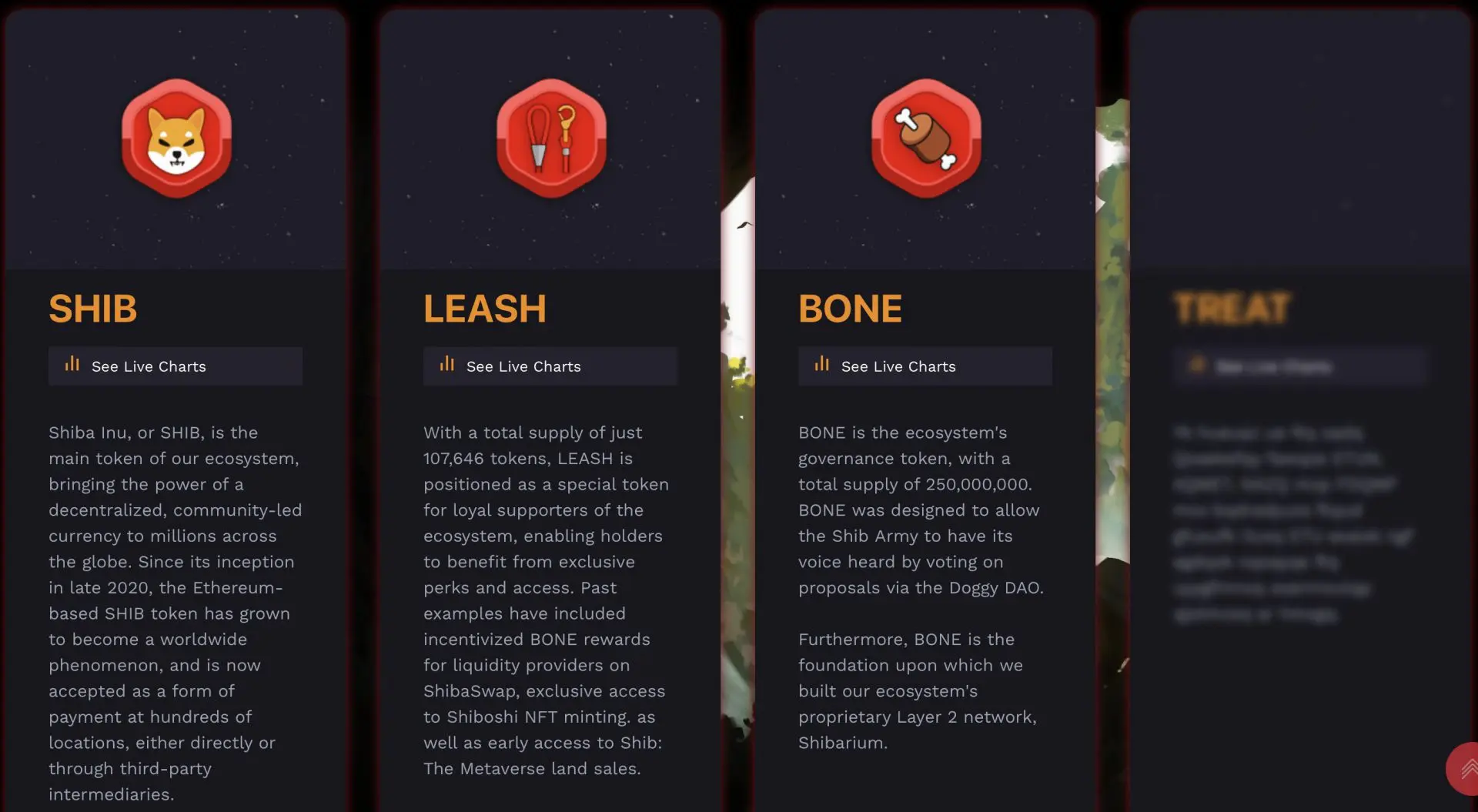 In early July, SHIB developer Shytoshi Kusama released a Medium blog addressing the TREAT token.
TREAT is a reward token for holders, as its name implies. Additionally, TREAT holders benefit from the Shiba Inu Collectible Card Game and the SHIB metaverse. TREAT will also assist in bringing stability to the upcoming Shi stablecoin. The Shi stablecoin was scheduled for a 2022 launch. However, we do not have any update on that front.
Furthermore, a small number of TREAT tokens will be saved for the Shiba Inu members who have shown the highest loyalty. These are the individuals who contributed to boosting the ecosystem's confidence.
Will Shiba Inu's TREAT have any use in Shibarium?
Earlier this year, it was announced that BONE would play a central part in the Shibarium space. On the other hand, TREAT would take BONE's role of maintaining decentralization in the Shiba Inu ecosystem.
Regardless, the new token has gotten exchanges excited about a listing. StealthEX and NOWPayments have asked the community if they would like TREAT to be listed on their respective platforms.
A point to note is that both platforms mention that the website has added a 4th token "for Shibarium." But there is no official word about this from the SHIB team. At press time, Shiba Inu (SHIB) was trading at $0.00000828, down by 1.7% in the last 24 hours.