While the song "Who let the dogs out?" had Feminist roots, this song has become a part of the crypto-verse due to the sheer number of Dog projects. Dogecoin was the original meme coin and a "dog crypto," but the advancement and hype around Shiba Inu have left the former project wanting more pets. The impact of SHIB on HODLers and Whales was visible in the following chart.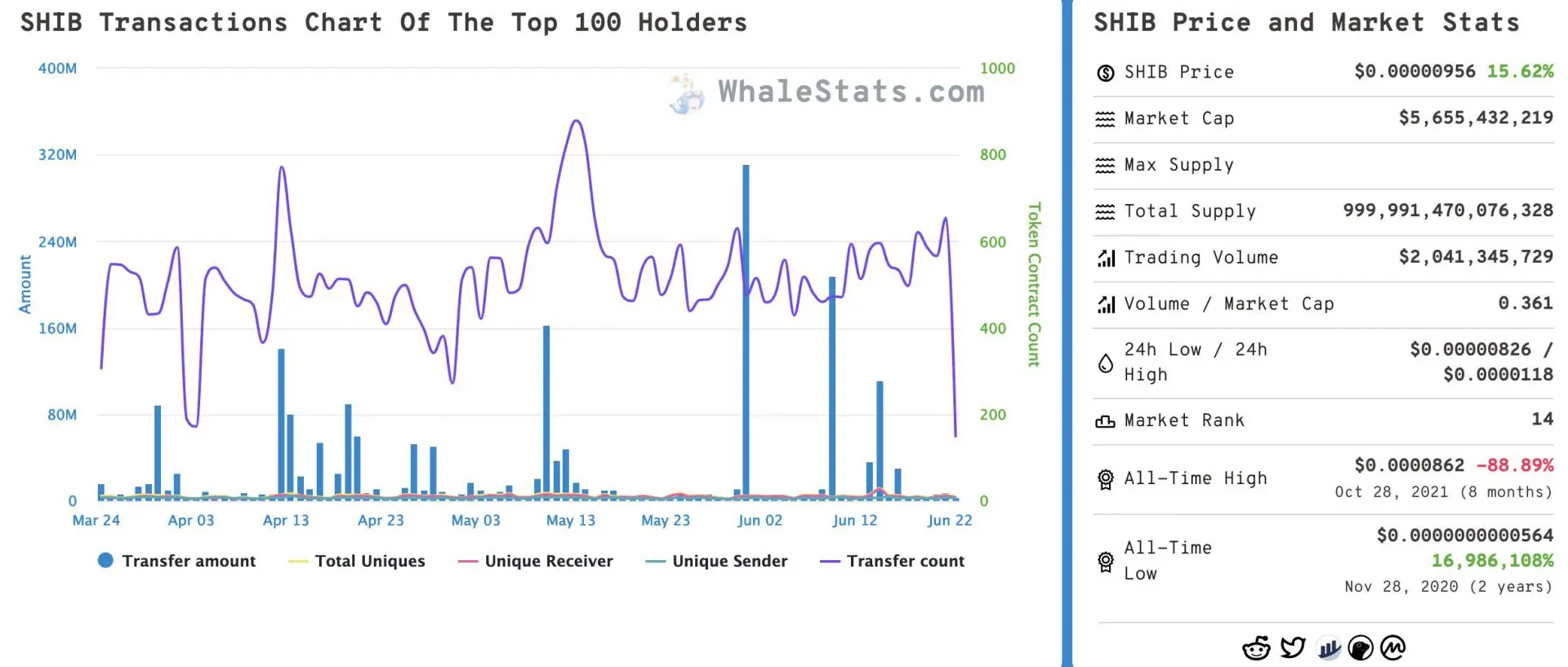 As visible, the transaction count of the top 100 SHIB holders has dramatically fallen over the past day and reached a level last seen in April. On Tuesday, the transfer count hit 654, with nearly 7.02 million SHIB transferred. However, come Wednesday, the transfer count and the amount noted a drastic fall. While the transfer count dropped to 149, the transfer amount reached 1.90 million.
The pump in SHIB value over the past 24 hours could be a reason for the transaction count and amount to spike. TradingView revealed that from Monday to Tuesday, SHIB's value pumped by almost 50%- from $0.00000799 to $0.0000119.
Although the price of SHIB was again on a downtrend, yesterday's pump pushed many wallet addresses In the Money [ITM]. The following chart noted 399.54k addresses in the money, meaning the strike price was lower than the stock price at expiration. However, this was only a tiny percentage of the total addresses. 58.84% or 656.85k addresses were Out of the Money, meaning SHIB was trading below the call's strike price.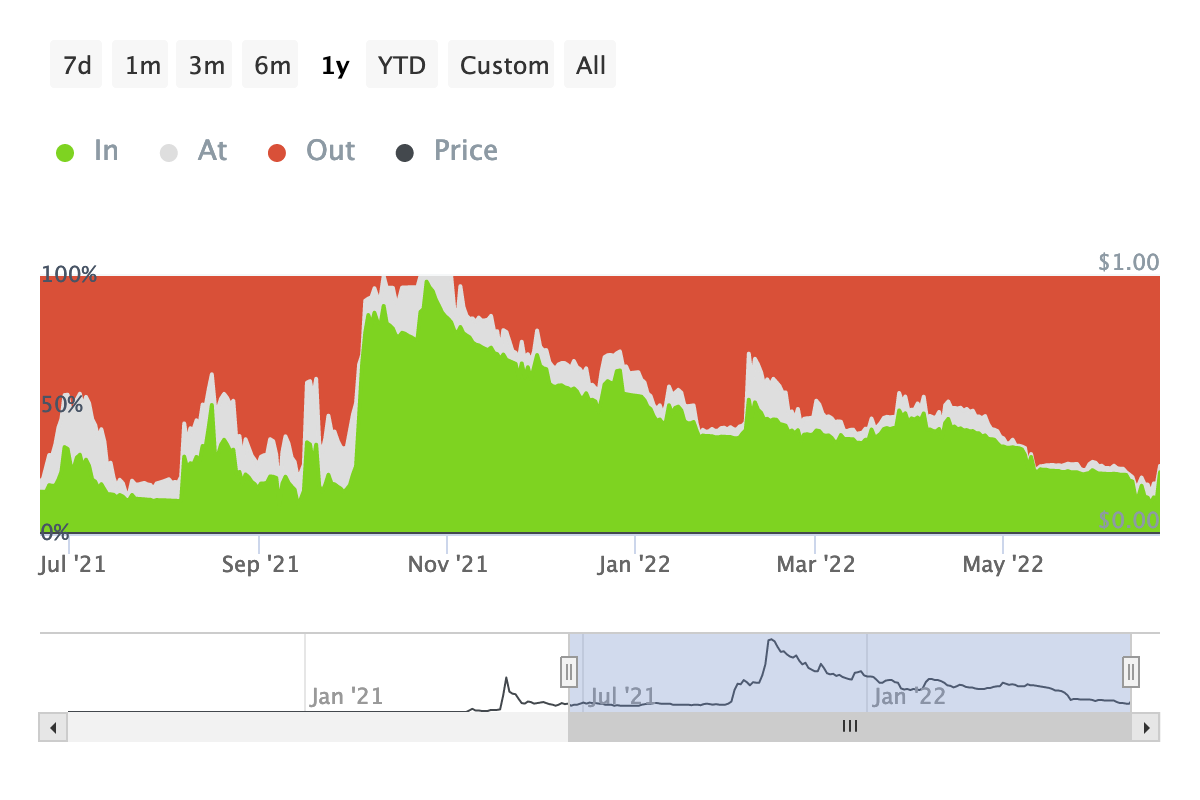 Meanwhile, only 58.74k addresses [5.26%] were At the Money.
In short, nearly 25.12% of the addresses were currently in profit, while 72.62% were at a state of loss. Only 2.27% of traders were in a break-even position. The silver line, in this case, will be that the SHIB market has remained neutral in its approach to the spot price.


The on-chain signals remained bearish, but the strong bullishness in the Exchange pushed Shiba Inu into a neutral category. Therefore, the seesawing price of SHIB could help traders evade rough waters by keeping an eye on the onchain signals.