Shiba Inu (SHIB) announced the launch of their cold wallet, which is now available for pre-order starting May 29. Shiba Inu is developing the wallet in collaboration with Tangem, a Swiss company, a recent tweet says.
With the potential rollout, SHIB holders are likely to steer away from self-custody. With billions of SHIB set to move to cold wallets in such a scenario, could there be a surge in price?
Shiba Inu holders steer Towards self custody
Data from Glassnode suggests that SHIB holders have been moving their coins off of exchanges recently. With billions of SHIB moving from the exchanges, it could likely trigger a scarcity that might help in a price surge.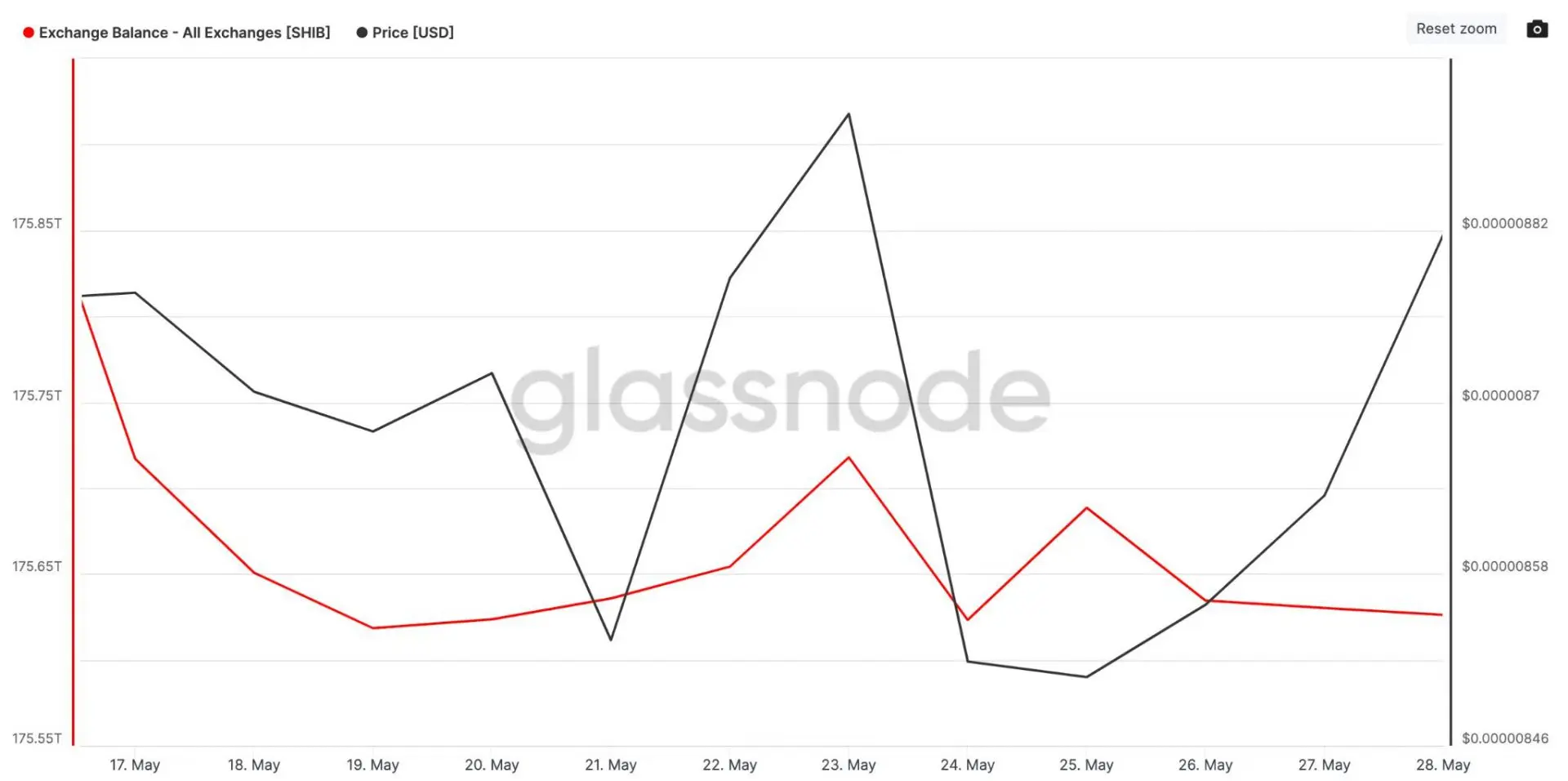 In addition, with the launch of the cold wallet, one can envision this scenario as happening in reality.
Also read: Cardano (ADA) Investors Struggle With 3.1 Million Addresses in Losses
5,000 Cold Wallets Already Pre-ordered
Furthermore, the latest data from Tangem reveals that users have already pre-ordered 5,000 wallets. The tweet from Tangem was shared by a SHIB-themed Twitter user. The user says that 5,000 cold wallets will be sent to users in early July.
SHIBハードウェアウォレット、予約受付開始!
初回限定5000個、発送は7月上旬より開始。

ディスカウントコード:FirstDrop
本体77.7ドル→69.93ドル
送料10ドル
合計79.93ドルでした。 https://t.co/ldHGFd18zV

— KURO🐾SHIBARMY JPN🇯🇵 (@kuro_9696_9696) May 29, 2023
With numerous developments rolling out one by one, the Shiba Inu team is strengthening its position as the second-largest meme coin.