People from the community keep burning Shiba Inu tokens on a daily basis. Consequentially, the burn rate keeps fluctuating, and on certain days, it deviates in denominations of thousand. However, SHIB's price in most cases, has not outrightly reacted to the same. In this article, we will delve into the why part.
Decoding the supply-burn relationship
Whenever tokens are burned, they are sent to a dead wallet address. As a result, they are removed from the circulating supply. So, with tokens burned frequently, the supply should also fall, right?
Well, that has not essentially been the case. According to data from Messari, Shiba Inu's circulating supply has remained almost the same since June last year. It has only noted a minor deviation from 589.40 trillion to 589.34 trillion. In effect, the curve remains to be almost flat.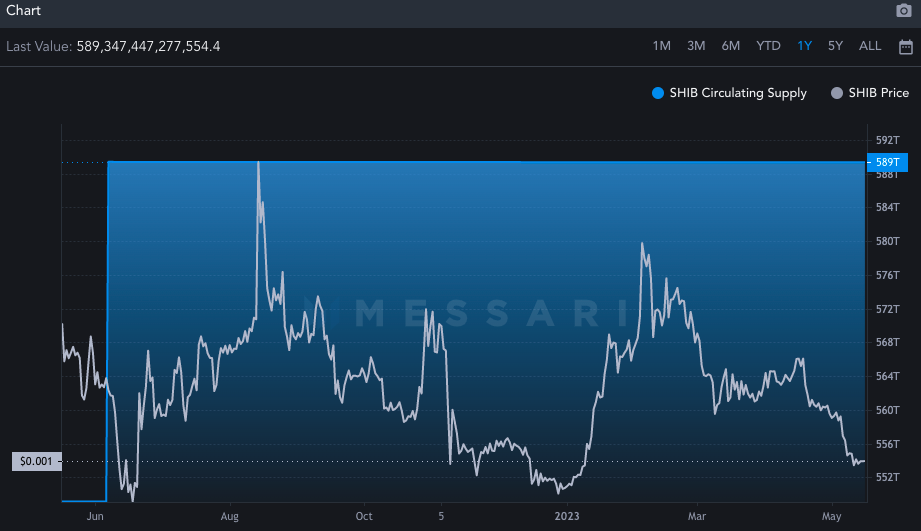 At this stage, it is important to note that: Circulating Market Cap = Price of SHIB x Circulating Supply
As explained above, the circulating supply hasn't changed much over the past year. This means the circulating market cap drop has mostly been impacted by the drop in the price of Shiba Inu.
In fact, on the circulating market cap chart, the drop [blue] is exactly in tandem with the price [white], re-justifying that the price has a more commanding role in balancing the RHS of the equation when compared to the almost-constant circulating supply. In effect, this covertly points out the fact that SHIB burns have a nearly negligible impact on the price of the asset.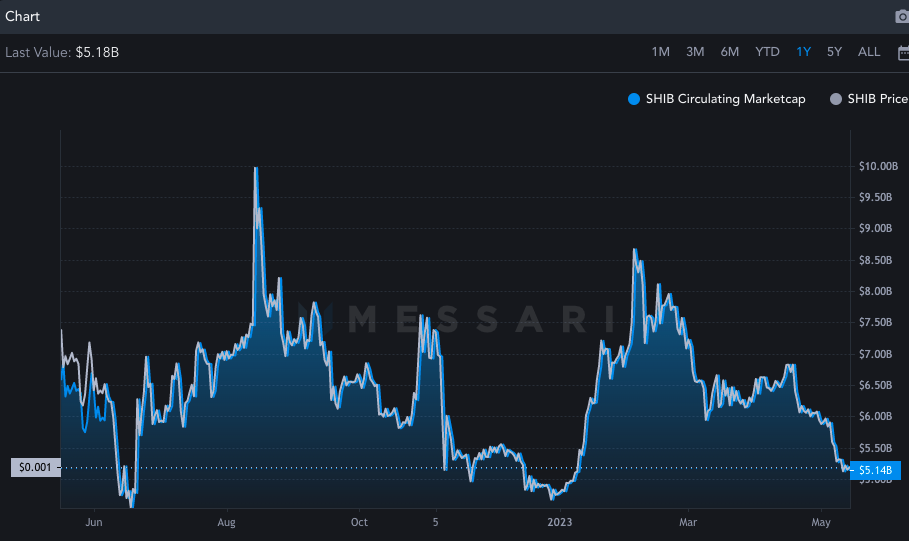 SHIB price
On the price front, SHIB has been on a downtrend since mid-April. It tried breaking above the downtrend line resistance a handful of times but was rejected on every occasion. Post-registering three back-to-back green candles on a daily, SHIB is re-approaching the roadblock. Only if it manages to break above the same and convert it into support, SHIB would be able to erase another 'zero' from its price and re-tread back towards the psychological $0.00001 mark. At press time, SHIB was trading with 5 'zeros' at $0.00000880, up by 0.1% on the daily.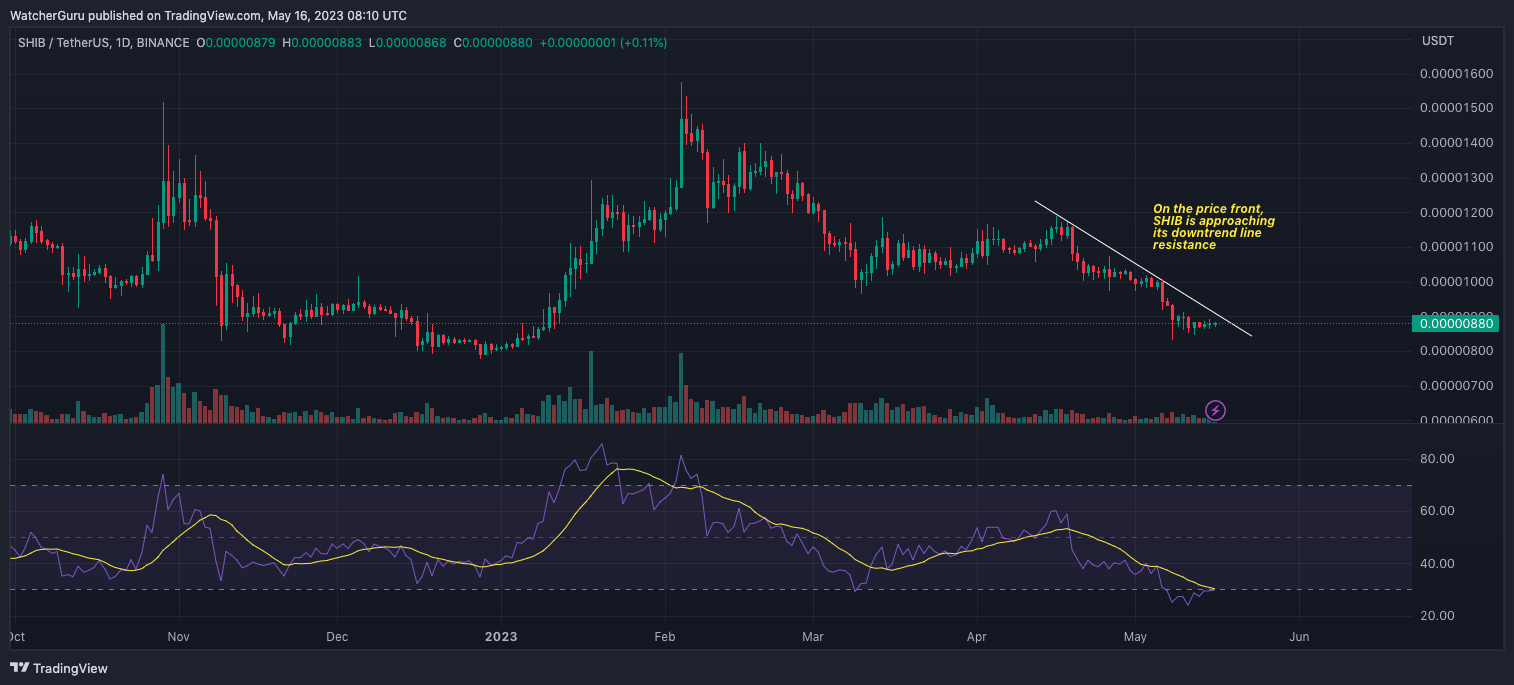 Also Read: Shiba Inu: How Many SHIB Tokens Does New Twitter CEO Linda Yaccarino Own?