The use cases for Shiba Inu's native token $LEASH keeps expanding since its inception. Functioning earlier as a rebase coin whose circulating supply fluctuates to adjust for price changes, LEASH's utility has now been tied to NFTs and the metaverse. With the community eagerly awaiting for 'Shiberse' to go live, LEASH's price could spark to new heights.
Background
The concept for $LEASH was laid back in 2021 during the time the project's decentralized exchange, ShibaSwap, was launched. Along with $BONE, $LEASH was created to incentivize liquidity providers (LP) on the exchange. One can earn xLEASH tokens and become part of the xLEASH/ETH liquidity pool through buying or staking LEASH. The same can be used to earn a fraction of BONE and other LP rewards as well.
At press time, BONE was trading at $0.667.
Use Case Expansion
As Shiba Inu embarked on additional projects, LEASH's use cases also expanded. For instance, users had an exclusive 24-hour window to purchase Shiba Inu-themed NFT's 'Shiboshi's' using their LEASH tokens on October 14. Before the release, LEASH's value jumped by 55% to $2,800 in a single week as investors hoarded on the token. The price went on to rally further and to $4,000 by November.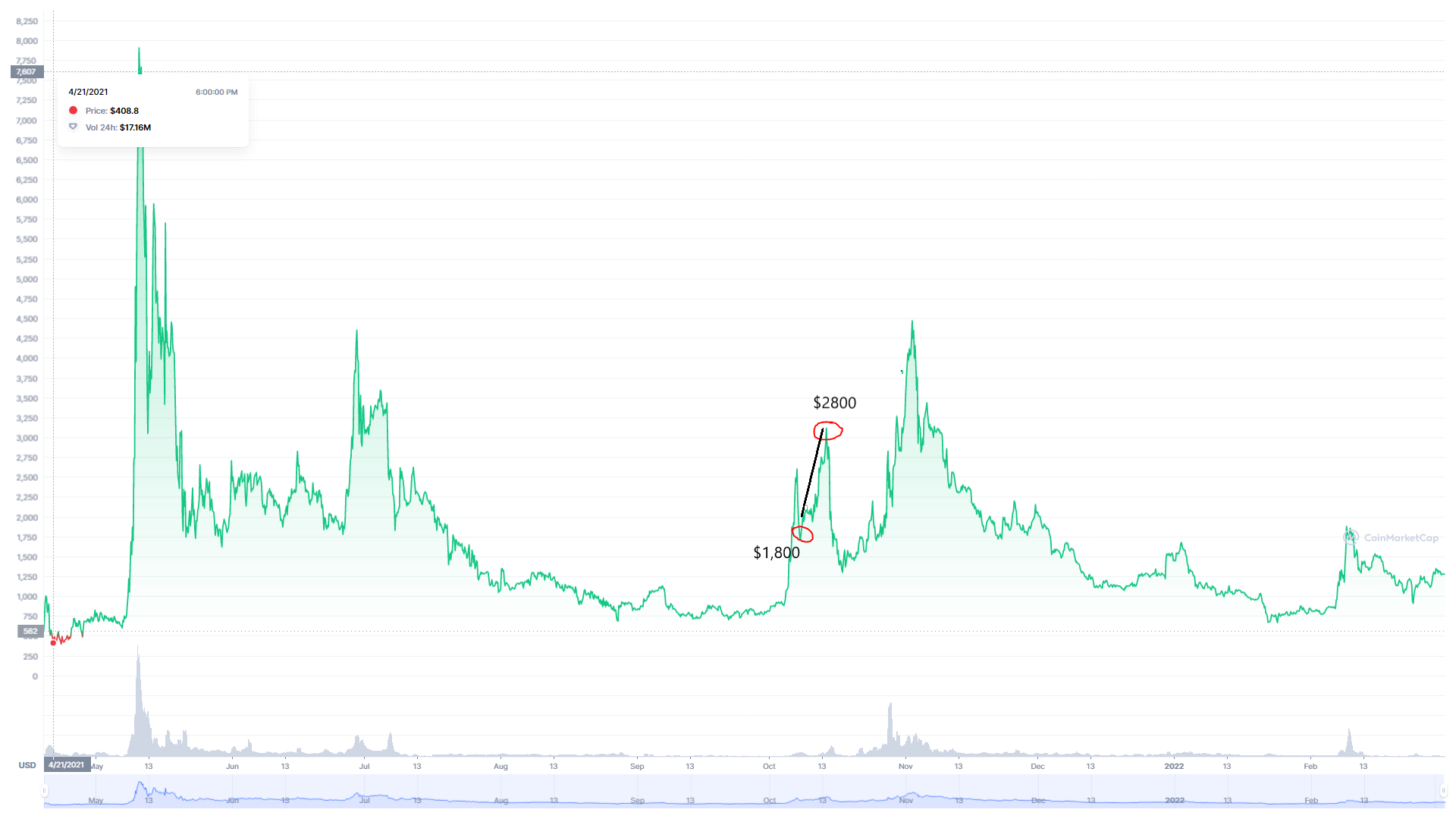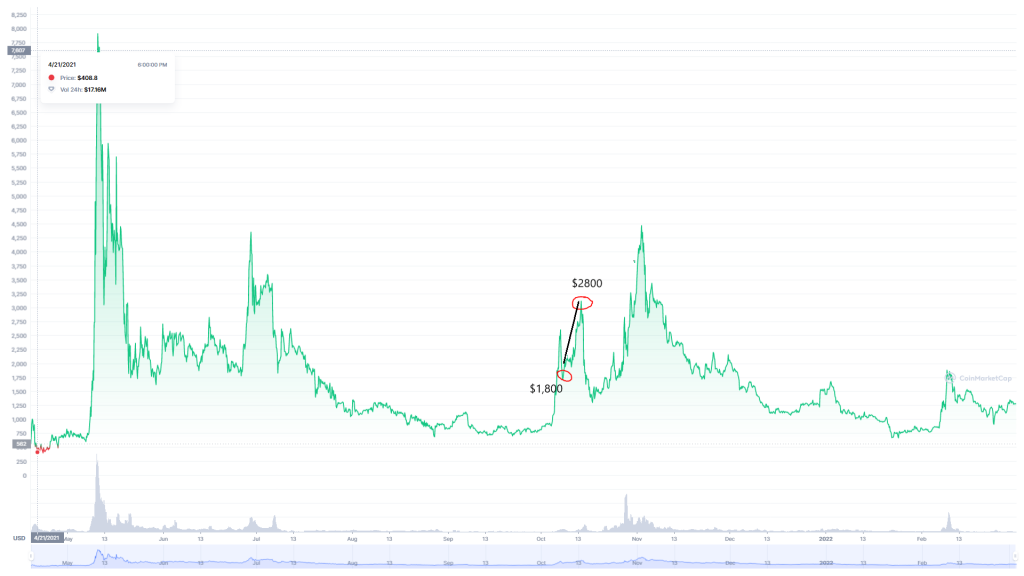 LEASH and Metaverse?
In January 2022, Shiba Inu announced its intentions to enter the metaverse through 'Shiberse'. A total of 99,000 plots of purchase land will be made available for purchase during a 10-day land event, details of which are yet to be announced. However, the Shiba Inu team did reveal that LEASH holders would be given priority when the bidding process starts. Some investors even mulled whether they could purchase a plot of land for as little as a single LEASH.
If history repeats, LEASH's value would spike once again when the developers release an official date for the 10-day auction.
LEASH Daily Chart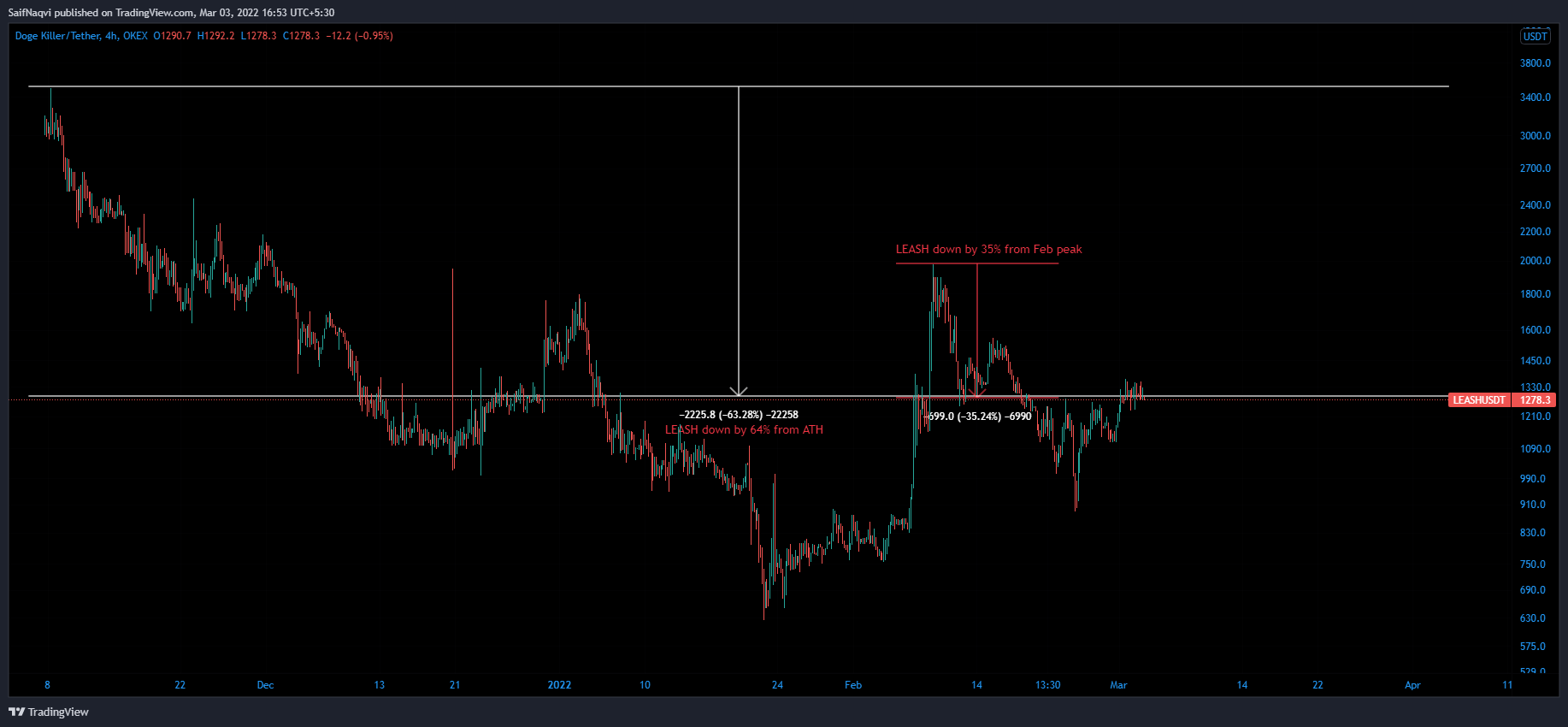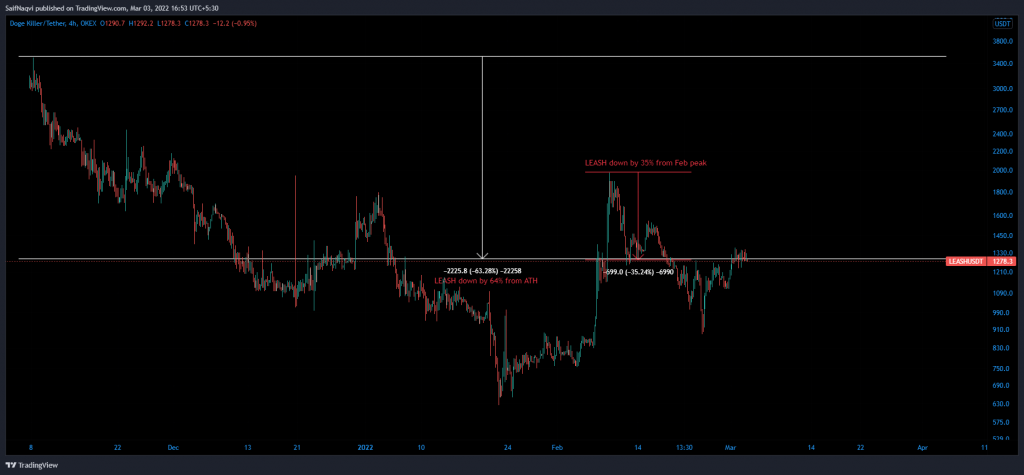 Similar to other altcoins in the market, LEASH was currently amidst a recovery after dropping to weekly lows on 24th February. The price was hovering trading slightly above $1,200. However, LEASH was still trading at a 61% discount when compared to November ATH and at a 33% discount when compared to its February peak of $1,977.
Conclusion
The overall sentiment in the crypto market is still bleak, with Bitcoin trading at less than half of its record high levels. However, a potential bull run could be on the table should BTC shift above $46,000. It would be interesting to see how high LEASH's value can go on the chart in a bull market.