Yesterday, Coinbase, the popular US-based crypto exchange, announced the listing of two Solana-based altcoins, Marinade (MNDE) and Marinade Staked SOL (mSOL). A day after the listing, both coins began to rally, with MNDE rallying by over 200%.
Coinbase has listed both Solana-based altcoins under their "experimental asset" label. This tag is used for risky cryptocurrencies with low trade volumes.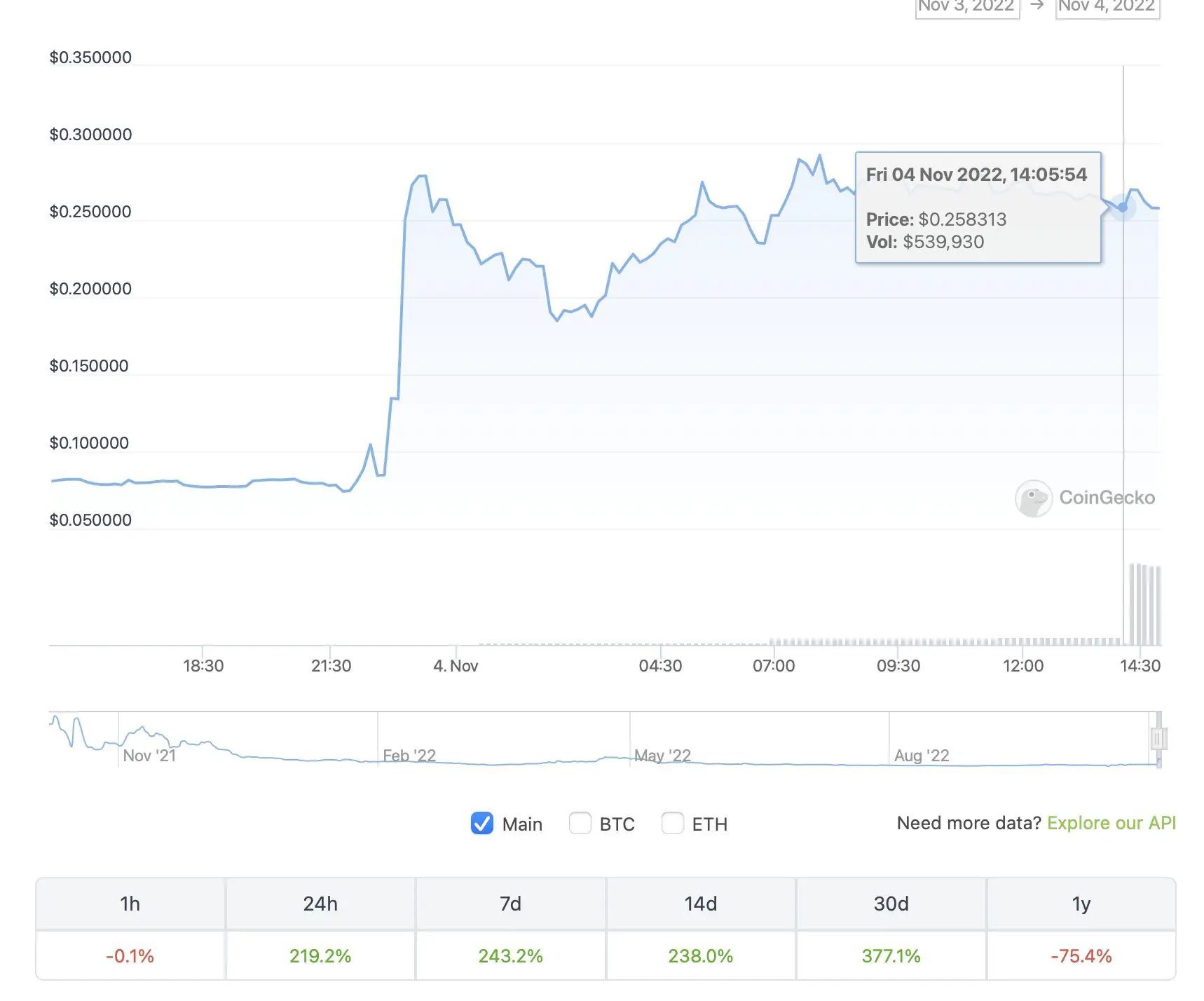 MNDE is Marinade Finance's governance token for liquid staking protocol. The token helps maintain decentralization in the Solana ecosystem. In contrast, mSOL is a liquid staking token that can be used for decentralized finance (DeFi) operations. The token is given to anyone who stakes their SOL tokens on the Marinade protocol.
Why do these Solana-based coins have an "experimental asset" label?
Coinbase has been accused of listing questionable coins in the past. To provide clients with more transparency, the exchange decided to mark tokens that are riskier than others. These assets are either new to the platform or have very low trading volumes. However, the "experimental asset" label does not affect users' ability to purchase, sell, send or receive the token in question. Therefore, it is more like a warning sign that the asset is more volatile than regular cryptos.
The new Solana tokens, being new on the Coinbase exchange platform, have relatively low trading volumes. Hence, both are labeled as "experimental assets."
Solana (SOL) on the other hand is enjoying a needed relief, as is the larger crypto market. But the project has suffered in its NFT game. According to DappRadar, NFT trading volume on the SOL network fell by half from September to October. Meanwhile, Bitcoin (BTC) remains over the $20k mark, but Ethereum (ETH), the second largest crypto by market cap, has fallen below $1600.
At press time, SOL was trading at $32.25 and is up by 0.9% in the last 24 hours.