The Solana network emerged as the talk of the town following an outage during the weekend. The excessive number of validator messages and its on-chain voting system, which clogged its consensus layer, were blamed for the network slowdown. However, the CEO of Solana Labs, Anatoly Yakovenko, took to Twitter and poured cold water on the same.
Yakovenko stuck to the theory that the 20-hour outage was the result of a "massive design flaw." This flaw was directed at the on-chain votes that are included as transactions. He also claims that the same issue has led to several outages.
He even suggested that every thread about votes transactions were drafted from "pure ignorance." In brief, he said, the votes, which make up one huge "quorum," help to simultaneously deliver an extraordinary degree of security, great throughput, and low prices. Further noting the importance of the same and why other networks don't do it, the Solana CEO said,
"Other networks don't do this, because their quorums are small, and consensus rounds are measured in seconds. They simply don't provide the same level of security or performance."
Amidst this, the price of the asset and other metrics took a huge hit.
Solana: Price, Volume, and Social Sentiment
Over the last couple of days, the price of SOL has taken a significant hit. The asset was trading at a high of $25.14 last week and soon dipped to a low of $21.64. At press time, Solana's native token was trading for $22.19 with a 2.89% daily drop.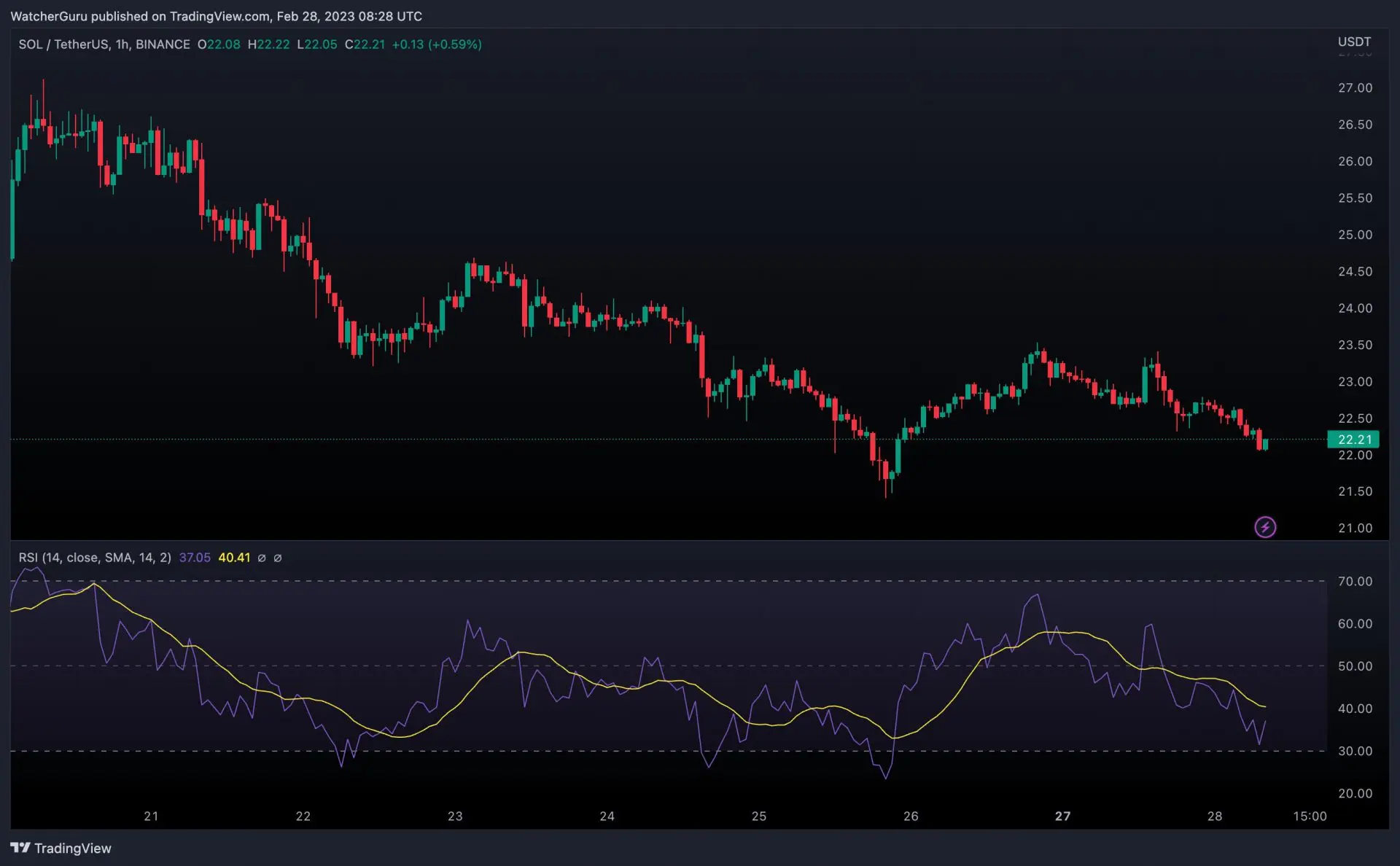 As seen in the above chart, SOL recorded a dainty recovery after its weekend plummet. Nonetheless, sellers were saturating the market. The Relative Strength Index [RSI] indicator revealed that the selling activity in the SOL market outshined the buying action.
Along with its price, Solana's real volume was reduced. Currently, the volume of the network is at a low of $1.36 million.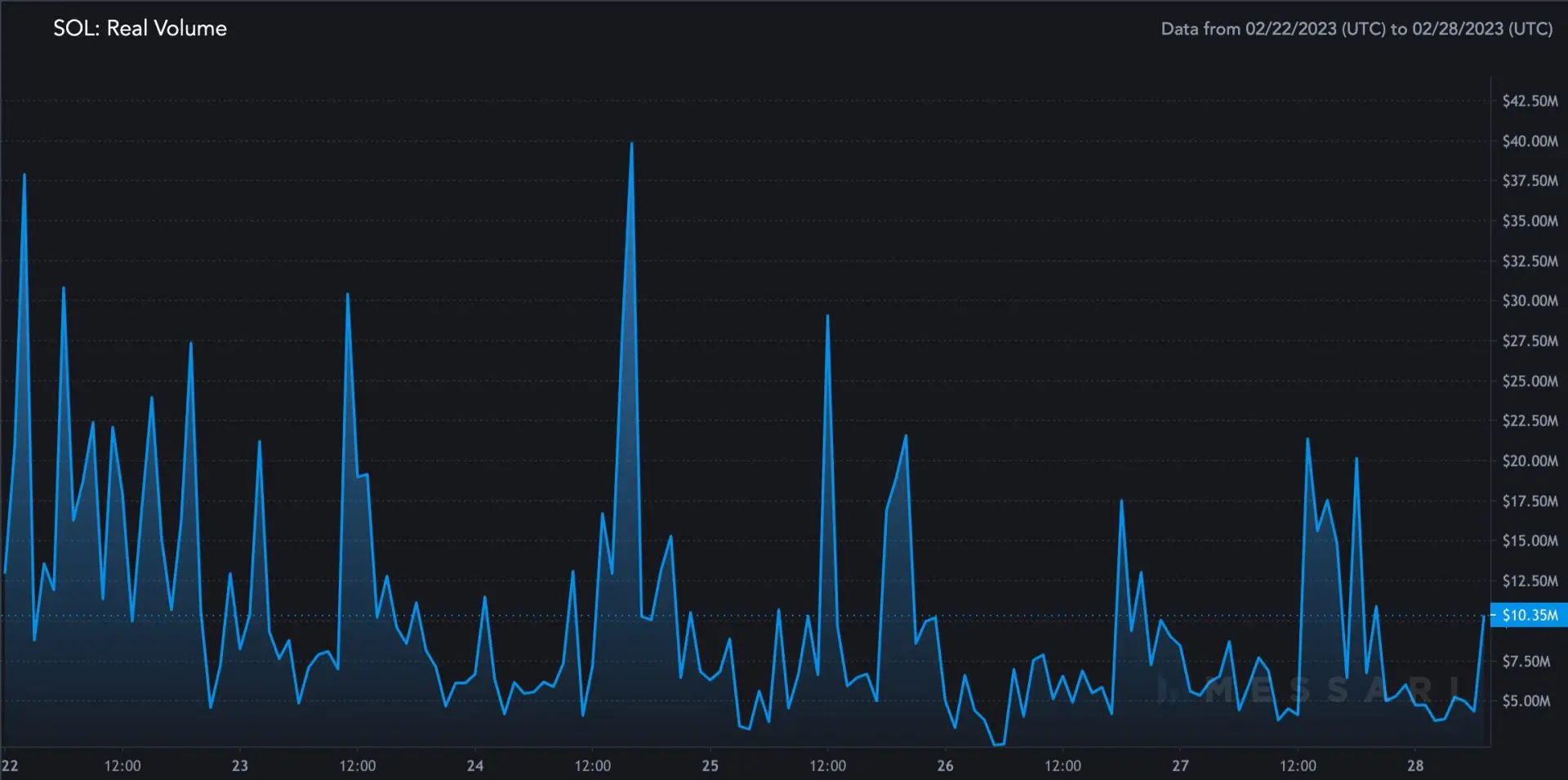 The number of active NFT addresses seemed to be deeply impacted by the outage as well. The 7-day moving average of active users in the network reportedly dipped below 250K for the first time in two years.
The social volume of Solana, however, was on the rise. According to the crypto social intelligence platform, Lunar Crush, Solana's social engagements were up by 35% over the last couple of days.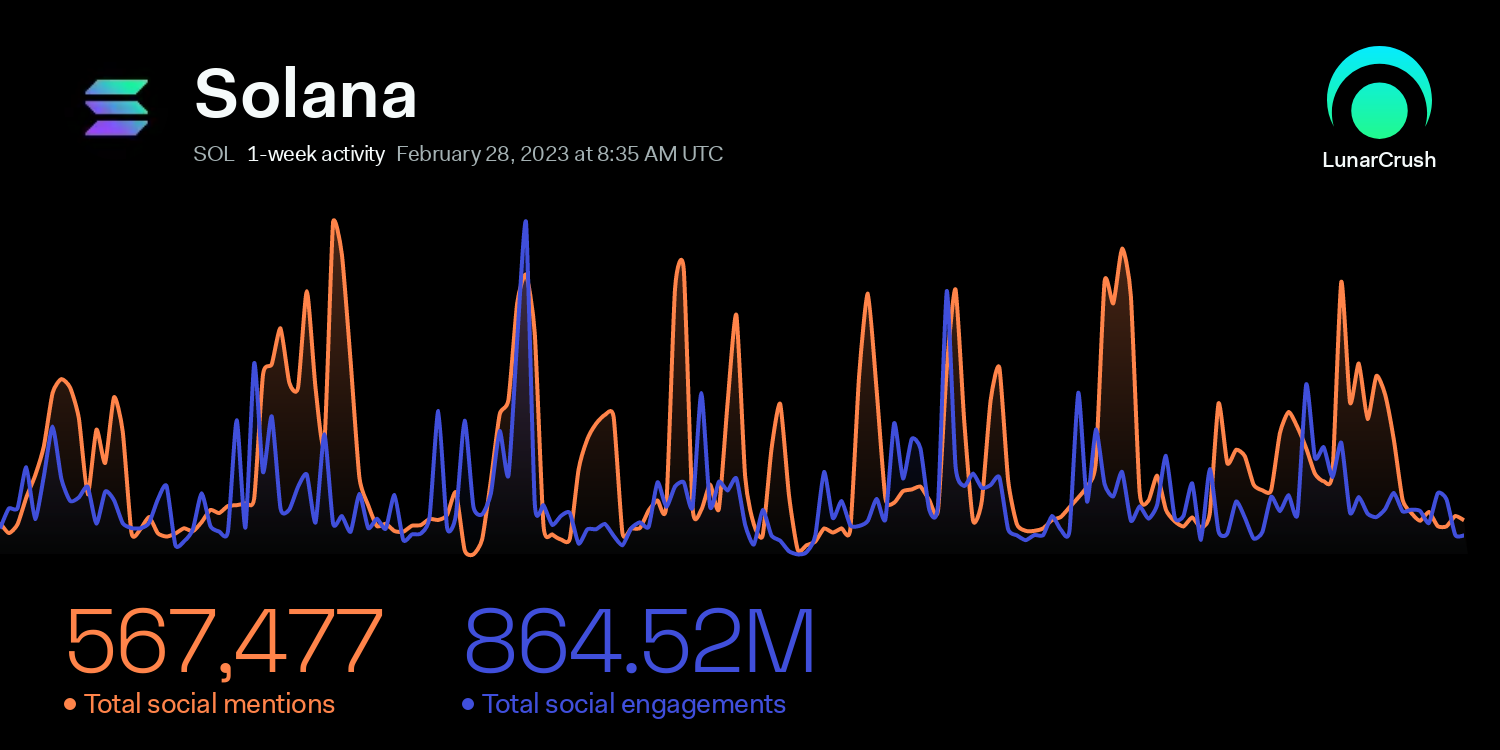 Since the above metrics were mostly bearish, this rise in social volume could be attributed to the outage that was discussed during the weekend.