Almost every time the crypto market attempted to recover over the past few months, it has been brought back to its knees. Resultantly, asset valuations have—more or less—remained stagnant. The price of Chainlink, for instance, has mostly been revolving around $7 over the past 4 months.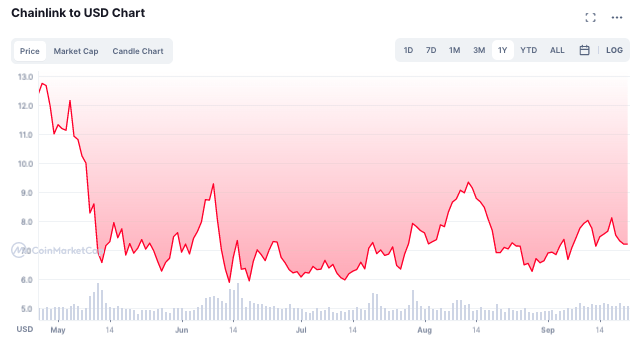 Despite the sluggish movement, large participants like whales have been pouncing on Chainlink. Per data from Santiment, the addresses HODLing 10k to 1 million LINK tokens have increased their supply held by over 3% in just four months. Quantifying the magnitude of rise, the analytics platform noted,
"This is quite the massive increase, and it is the highest percentage of LINK held by these addresses in exactly three years."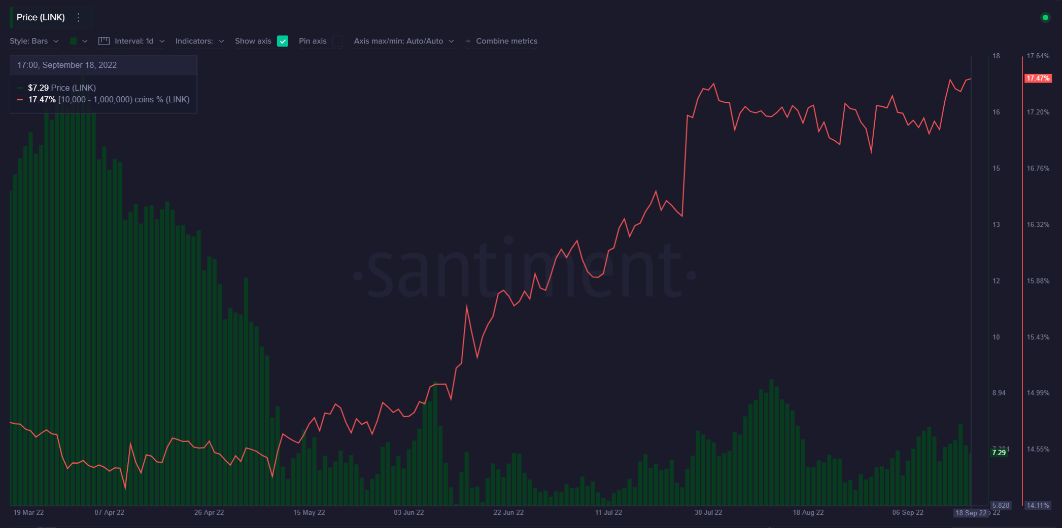 In fact, on the network front, the state of affairs has been improving. Just over the last 7-days, the new addresses have notched up by 3%, while the active addresses have inclined by more than 25%.
Simply put, an address is considered to be active when it becomes a direct participant in a successful transaction. And new addresses, as such, gauge the number of fresh entrants into the ecosystem. Conventionally, the higher both the numbers, the better, for they hint towards refining participation by traders/investors.
Chainlink's Real-Time utility
Furthermore, on the utility front, the oracle network continues to increase in adoption. Over the past week, for instance, there were 12 integrations of 5 Chainlink services [Data Provider, Keepers, VRF, Price Feeds, Any API] across 5 different chains, justifying the said narrative. Notably, the chains included BNB Chain, Ethereum, Arbitrum, and Polygon.
As highlighted above, these are encouraging signs—amid the price-drop environment—for Chainlink across the board. However, LINK's fate is hand-in-hand with the broader market. The 23rd-ranked token shares a correlation of 0.81 with Bitcoin and 0.86 with Ethereum. Perhaps, only when they sustainably recover, Chainlink would rally alongside.