Texas has always been at the forefront in terms of blockchain and Bitcoin adoption. Even though many other states and countries have shown skepticism revolving around cryptocurrencies, Texas has never failed to show its support. The state has also been a hub for several Bitcoin mining companies. Texas is promoting, advancing, and providing a platform for Bitcoin and considers it to be a cutting-edge innovation.
Read more: Why is Shiba Inu Pumping?
To up their Bitcoin game, Texas released a report to the members of the Texas Legislature that focus on ensuring a strategic statewide approach to expand the blockchain industry in the state. The report and the master plan also laid out a proposal to allow Bitcoin as an authorized state investment.
Texas is providing maximum Bitcoin support
Even though cryptocurrency and blockchain technology have been prevalent for over a decade, several governments and states even consider cryptocurrencies to be either gambling or too risky. The Texas government releasing an 84-page report on developing the blockchain industry is itself a prime example of how forward-thinking the state is in terms of understanding and adopting the technology.
Read more: Binance Obtains Regulatory Approval to Provide Crypto Services in Poland
The proposal to allow Bitcoin as an authorized investment for the state will be a game changer. It will definitely attract global attention and portray the state as an avid Bitcoin supporter.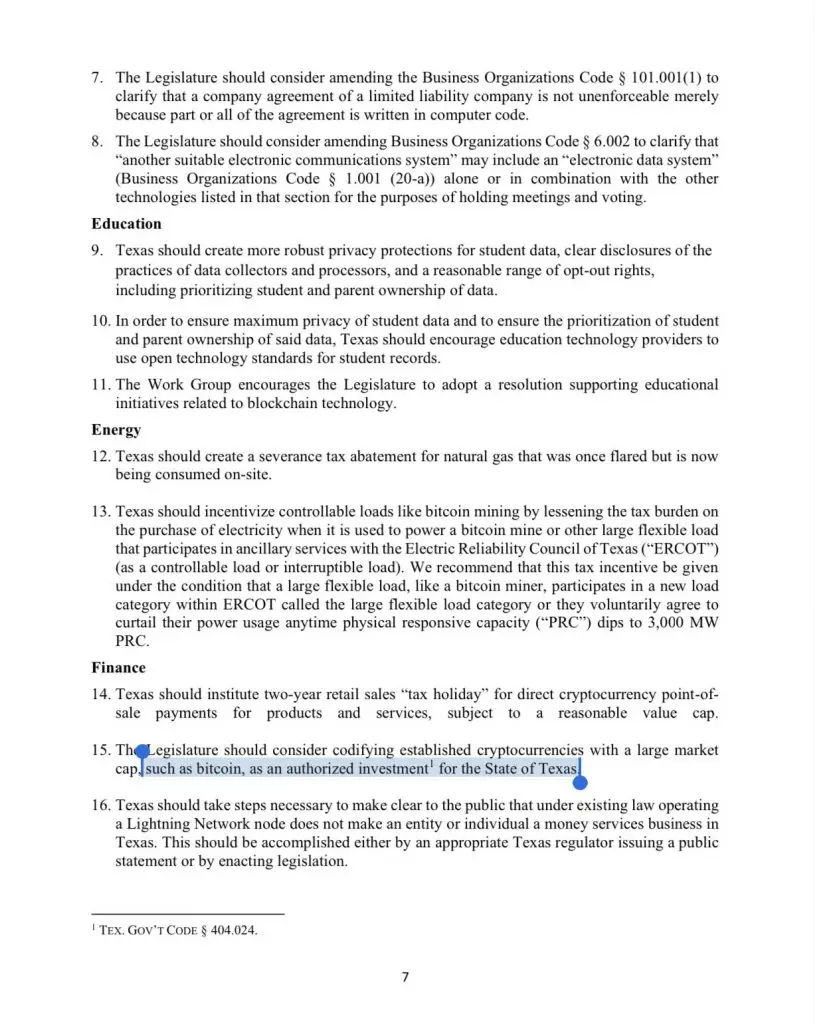 The proposal also speaks about the utility of cryptocurrencies as a reserve currency for the government. It mentions examples of other states that have made Bitcoin legal tender. The report also discusses how Texas holding cryptocurrency would be a powerful indicator of how the state's interests align with those of the state's business operators.