Last week, a massive $141 million in crypto asset outflow was recorded, the highest level since July 2021. The digital asset outflow brought the assets under management down to $38 billion. The AUM records the lowest since July 2021, as per the reports.
The continuous volatility has caused investors to be fickle, with some seeing this as an opportunity, while the overall tone is gloomy. The movement funds are followed by the jerky market where the market witnessed the price fluctuate between $28,708.96 and $30,664.98.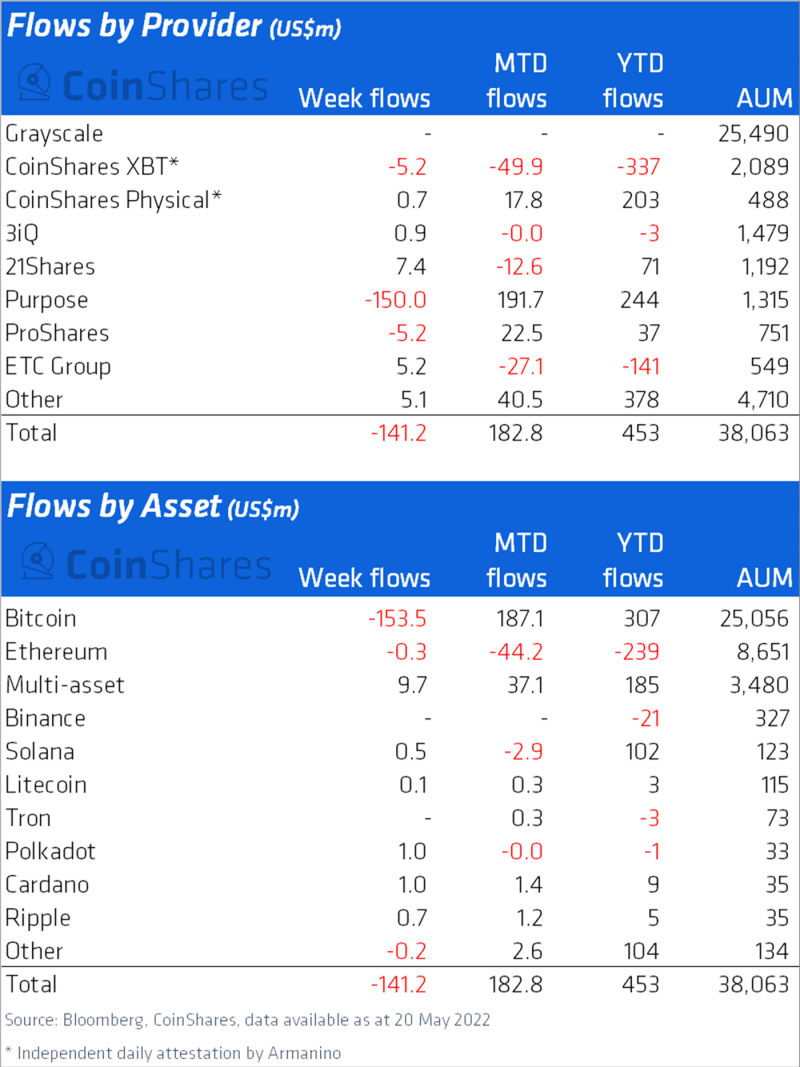 Multi-asset crypto investments remain stable
With inflows of $9.7 million last week, multi-asset (multi-crypto) investment packages remain the stronghold. Year-to-date inflows account for 5.3 percent of assets under management ($185 million). Increased inflows into multi-asset investment products, which are "safer relative to single line investment products during volatile periods," according to CoinShares, could be due to an increase in volatility.
Only two weeks of outflows have occurred in these investment products so far in 2020. The report also highlights minor inflows visible across some altcoins like Cardano and Polkadot that displayed an inflow of $1 million each.
A view of exchange performances
Even though the market witnessed a blood bath throughout May with the collapse of the Terra ecosystem, statistics reveal that the 12-month period till April 2022 witnessed a much better performance than the prior period.
A report from DeRev revealed that the total traffic to crypto exchanges displayed a 363.47% increase. The percentage of unique visitors also increased by 479.70%.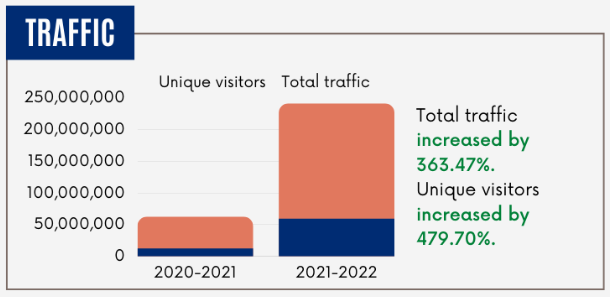 Overall, the exchanges that witnessed the highest levels of traffic as per the reports are Binance, Coinbase, eToro, Crypto.com, and Kraken.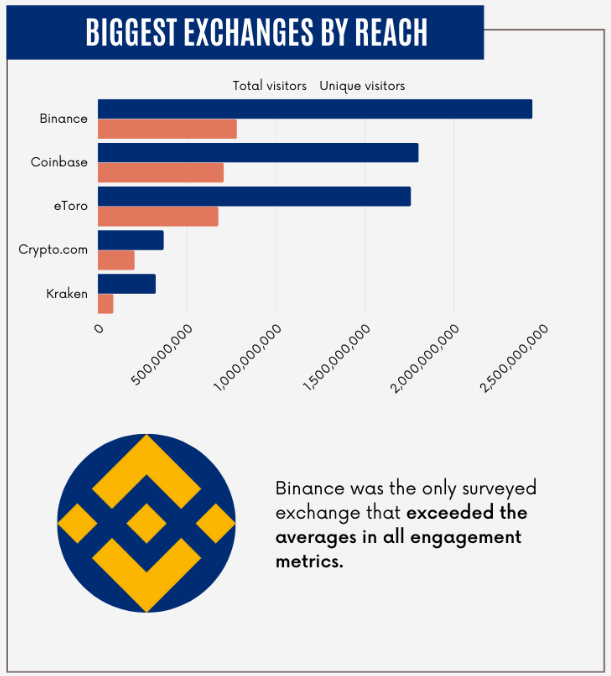 No matter how the market turns out to be, with global crypto adoption on the rise, the figures will definitely rise in the coming years.