According to the data on Etherscan, the address marked as Three Arrows Capital transferred 10,000 Ethereum tokens, worth over $20 million, to the FTX exchange.
According to the company's website, its investments include Bitcoin, Ether, Avalanche's AVAX, and Solana's SOL, as well as decentralized finance (DeFi) initiatives like Neon, funds like Multicoin Capital, and the play-to-earn project Axie Infinity.
Now it appears Three Arrow Capital intends to dump a share of its Ethereum (ETH) reserves via the FTX exchange.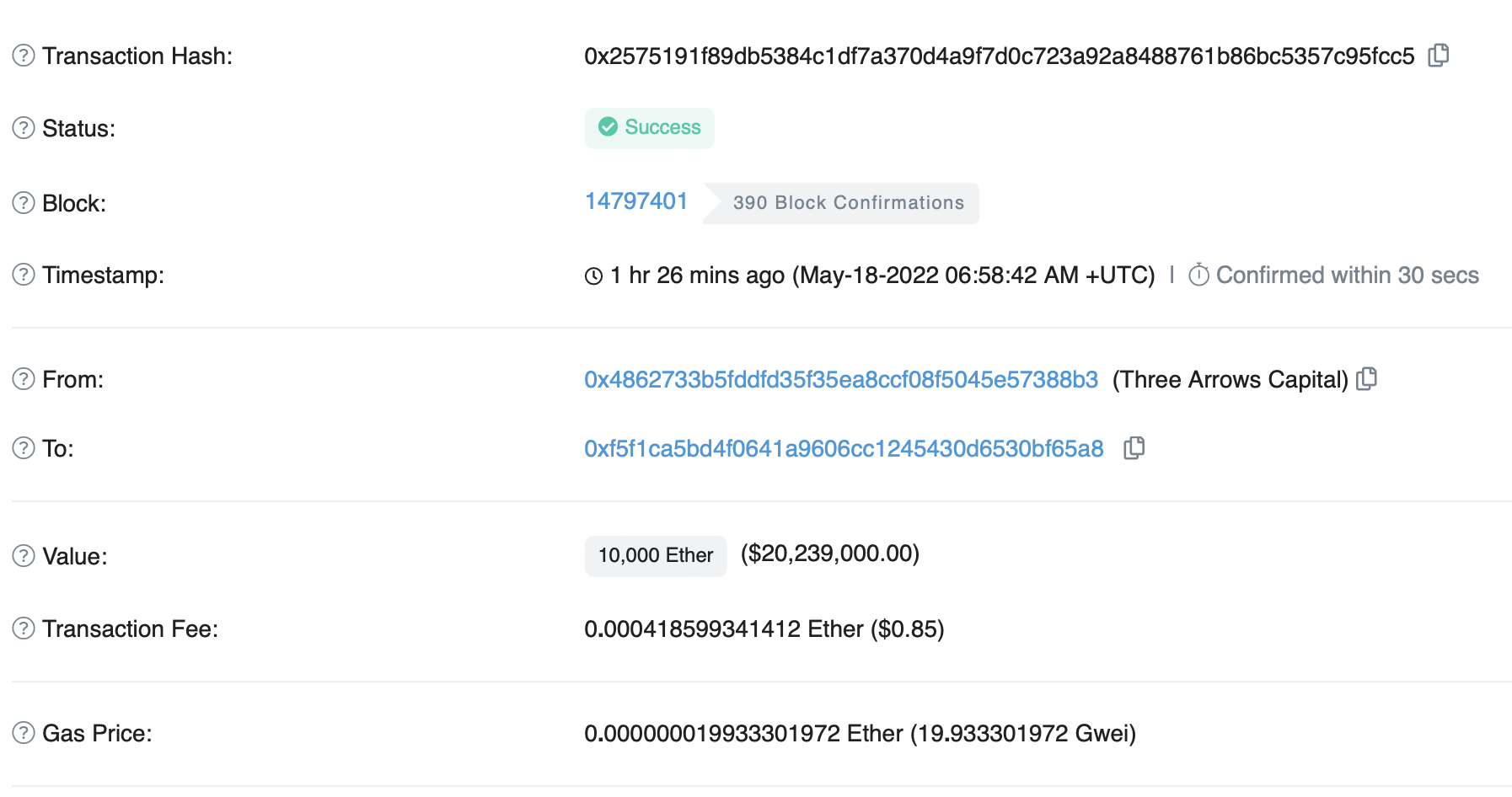 According to CoinShares' weekly digital asset fund flow report, last week, Ethereum (ETH) had withdrawals of US$27 million; this has been a steady trickle out all year, with outflows currently totaling US$236 million, or 2.6% of total AuM.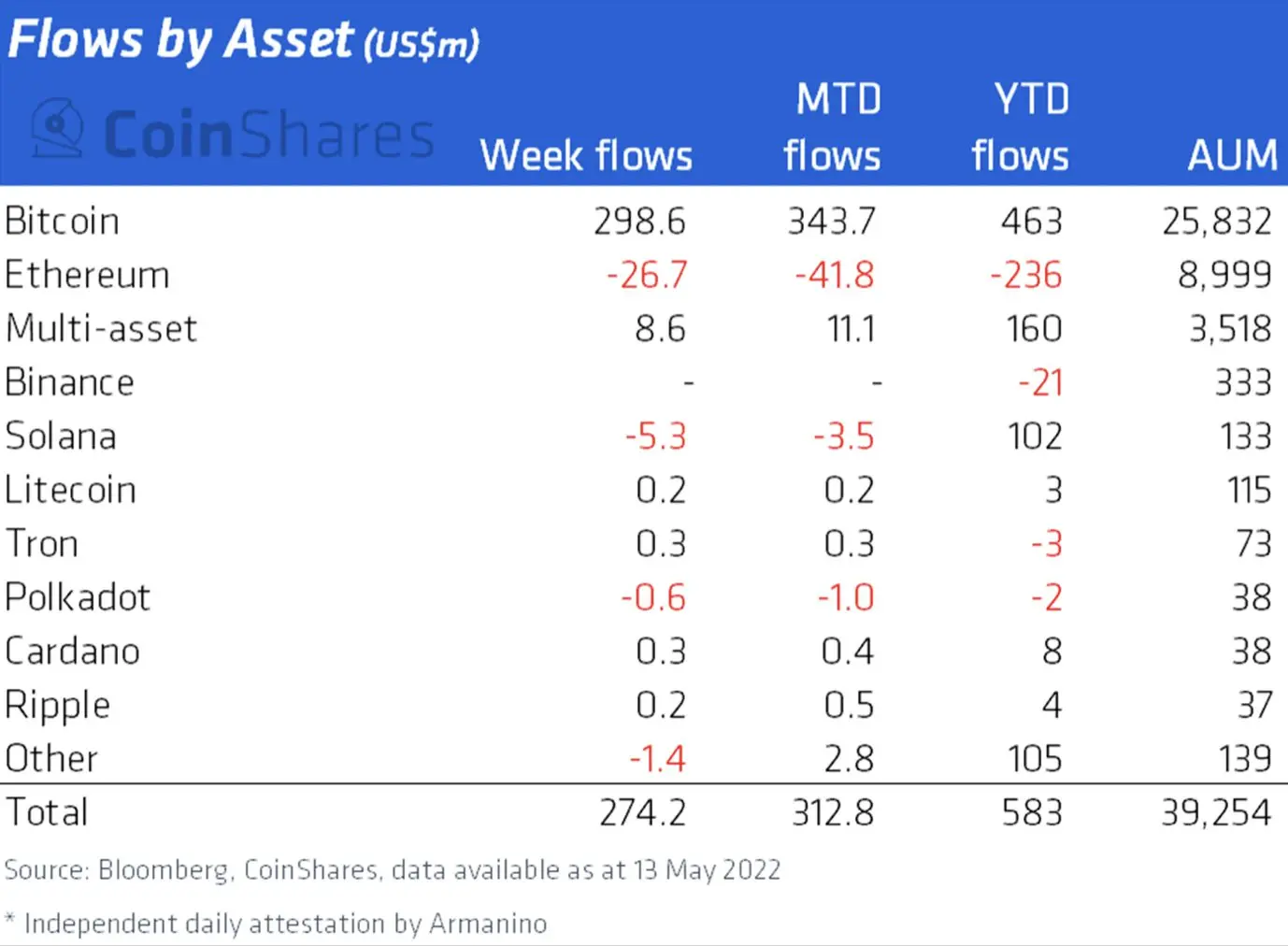 According to Messari, Ethereum witnessed a drop in its circulating supply since the 5th of May. ETH's circulating market cap went from $355 billion on the 5th of May to $252 billion as of now.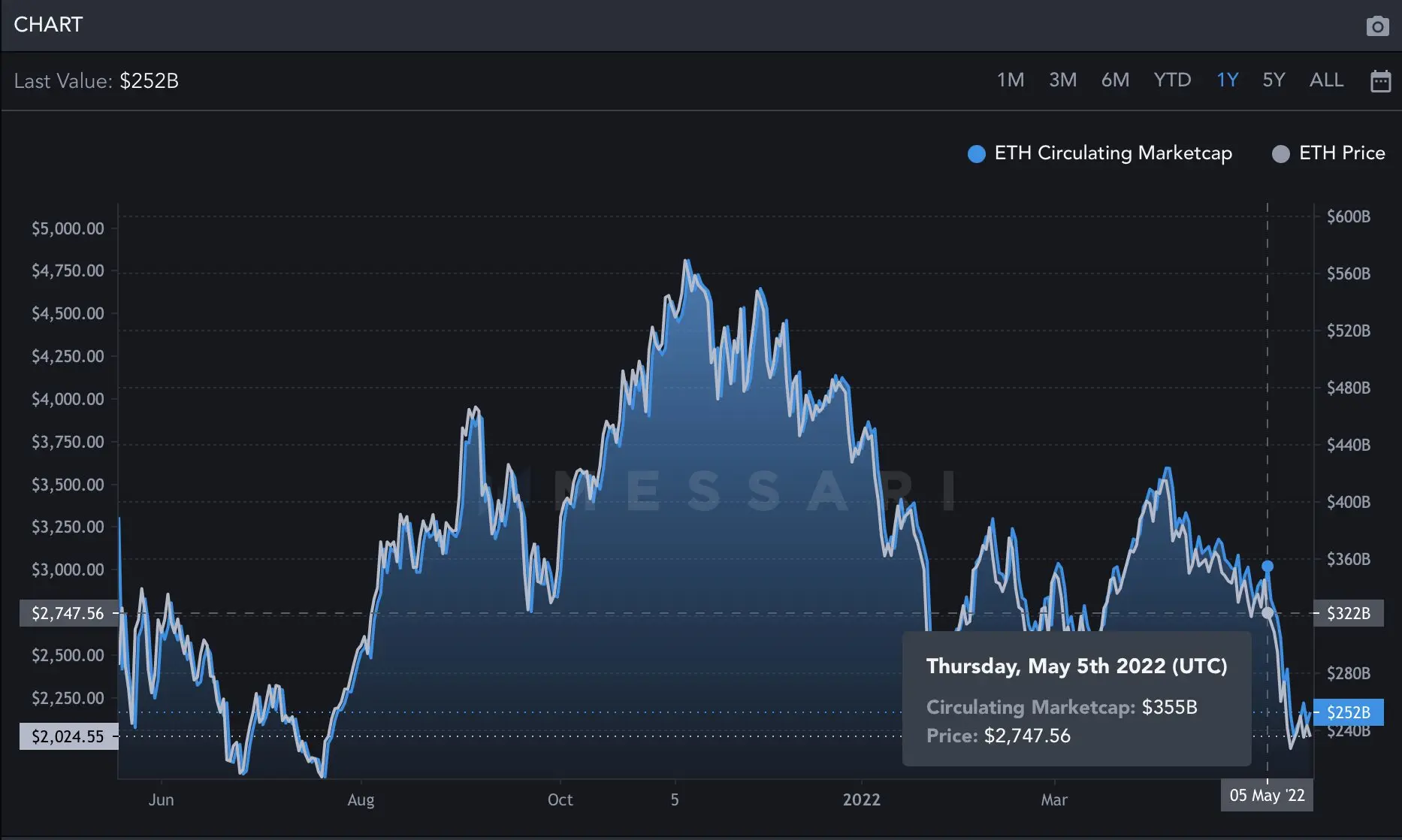 Su Zhu, the co-founder of Three Arrow Capital, had revealed his bullishness about crypto in an interview with Bloomberg Business in February of 2022, where he said,
"I also think we are entering an era where the potential of Bitcoin to become one of the key reserve currencies of people and nations is becoming clearer than ever. It will not be a smooth ride, but it will be a highly meaningful one for those who take the journey."
Ethereum (ETH) was not left out of the carnage that swept across the crypto industry a few days ago. At press time, ETH was trading at $2,028.67, down by 3.1% on the 24-hour chart. ETH was also down by 13.3% on the 7-day chart, and down by 32.2% on the monthly chart. Moreover, Ethereum is 58.2% below its all-time high of $4,878.26, which it attained in November of 2021, during the incredible bull run of that year.