Gaming and play-2-earn-related cryptocurrency tokens delivered phenomenal gains in 2023 as a majority of them doubled and tripled in price. The gaming sector tokens were the top earners this year delivering stellar returns to investors who took entry positions in December. The P2E tokens outperformed Bitcoin and Ethereum in the rally. In this article, we will highlight the top 3 gaming cryptocurrencies that stood out from the rest delivering significant profits.
Also Read: Shiba Inu February Price Prediction Remains Bullish: Breakout Soon?
Top 3 Gaming Cryptocurrencies That Doubled or Tripled in Price
GALA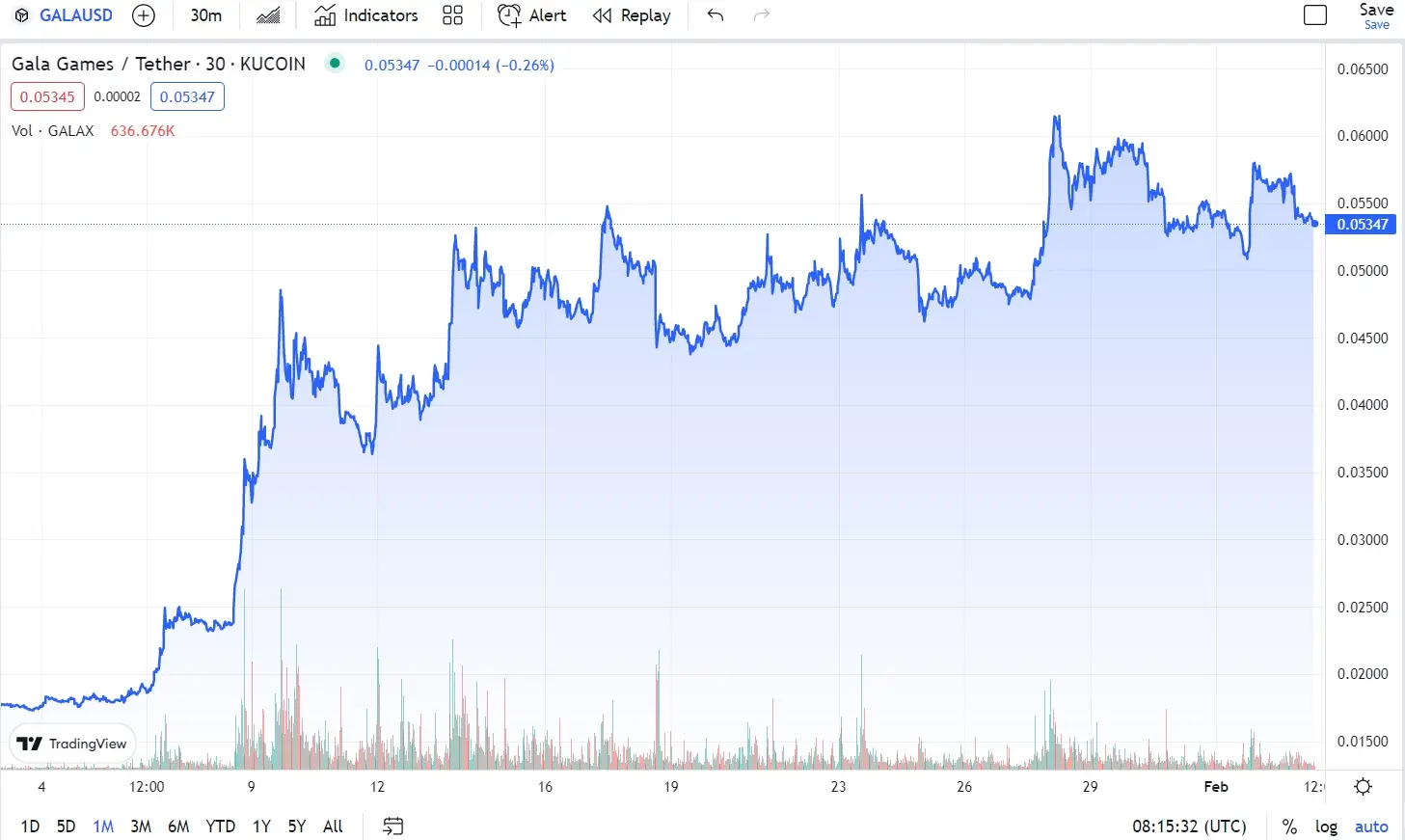 Gaming token GALA spiked 225% this year tripling investors' money in less than 30 days. The token went from $0.01 to a high of $0.05 on Friday and outperformed the entire cryptocurrency market. However GALA is briefly retracing in price in February due to profit bookings by short-term traders.
Also Read: Logan Paul Faces Lawsuit Over Alleged CryptoZoo 'Rug Pull'
Decentraland (MANA)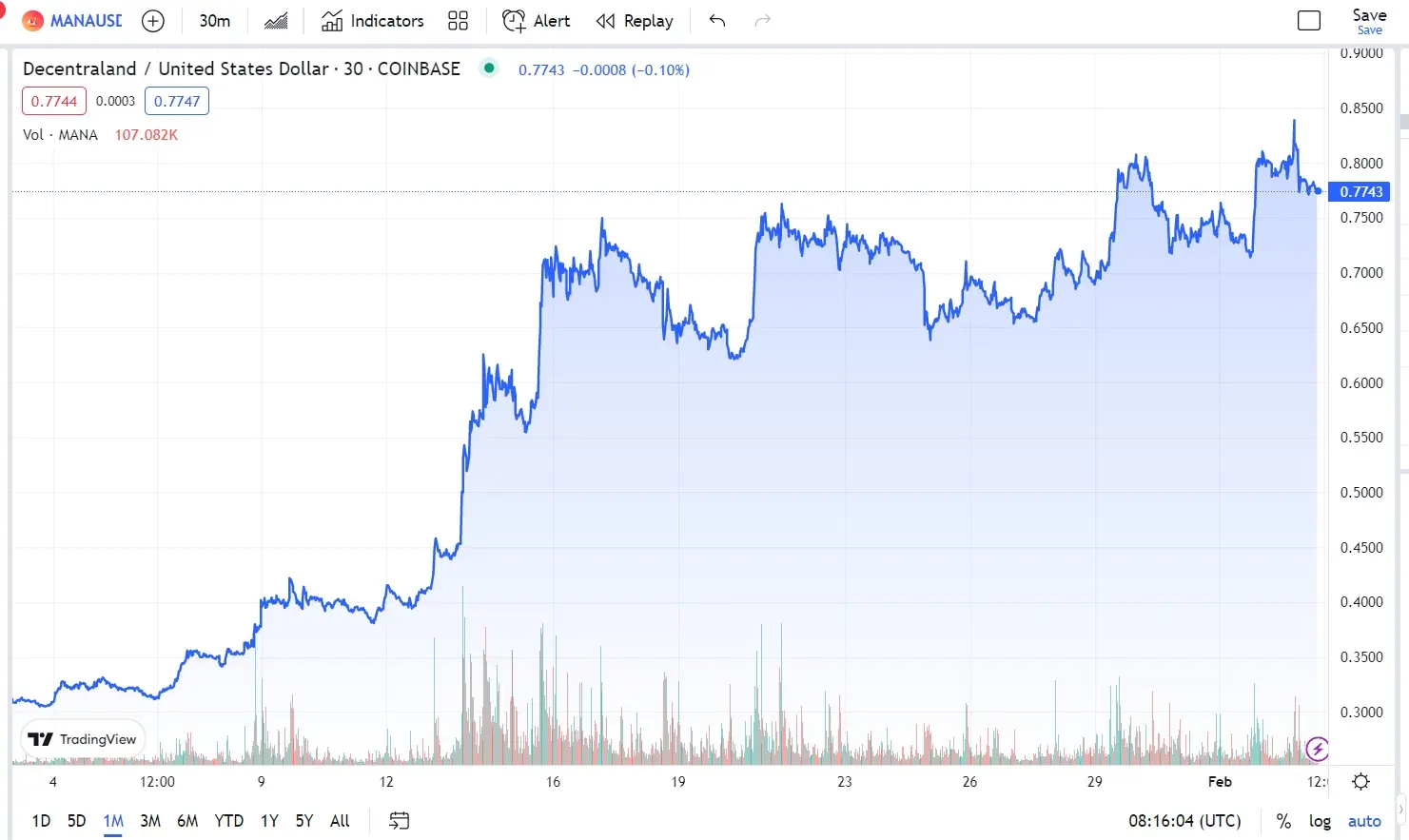 Decentraland (MANA) is up 152% in the last 30 days going from $0.33 to $0.83 on Friday. If users invested $1,000 in early January, the invested amount would have been $2,500 today. The Metaverse and P2E token could breach the $1 mark if it maintains the positive momentum in February.
Also Read: Here's How Silvergate Is Reacting to Probe Over FTX, Alameda Accounts
STEPN (GMT)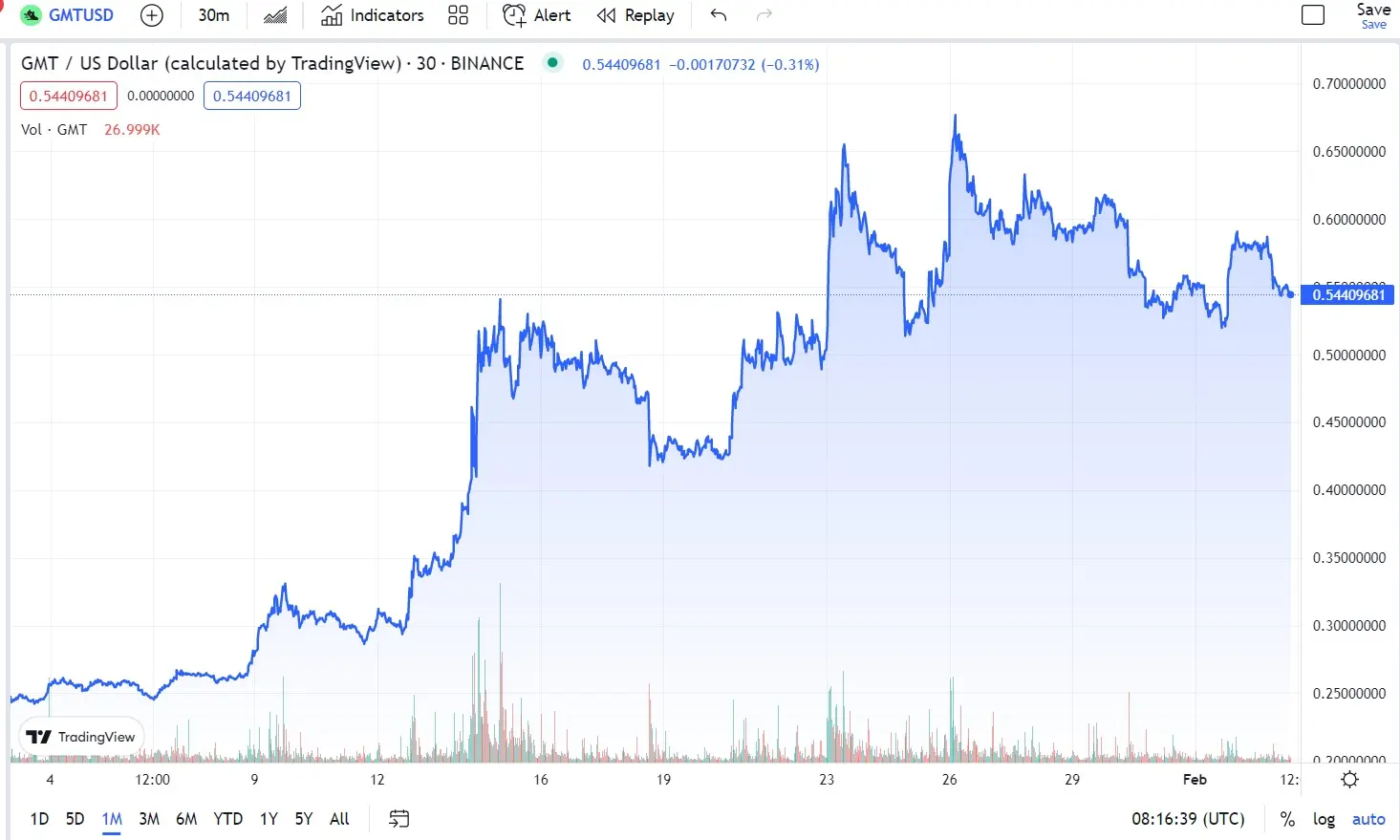 GMT token has spiked 142% since the start of January going from $0.26 to a high of $0.59 on Friday. The asset is the top third gainer in the Metaverse and gaming segment tokens. The cryptocurrency also dominated social media chatter this year after releasing a Web3 lifestyle app.
Apart from GALA, MANA, and GMT token, The Sandbox (SAND) also jumped 91% in 2023. The token climbed from $0.43 to $0.80 on Friday and is attracting bullish sentiments in the indices. At press time, SAND was trading at $0.74 and is down 0.8% in the 24 hours day trade.
Below is the list of the top 10 gaming cryptocurrencies that delivered handsome returns in 2023.