Treasury Secretary Janet Yellen stated her belief that the U.S. Economy is at risk of a recession. Speaking to Bloomberg, Yellen says that despite the encouragement of inflation and job data, she doesn't want to "minimize the risk of recession," amidst Federal Reserve action.
Yellen, ultimately, pointed to the raising of interest rates as the primary culprit of the remaining risk. Claiming that the actions of the Fed are "slowing down the economy," in an interview with Bloomberg News.
The U.S. Treasury Secretary Assures Risk for Recession
The concern and worry over an impending recession have been a constant headline for the United States' current economic reality. Following a year of near-constant interest rate hikes from the Federal Reserve, the potential for a lagged recessionary response has many on guard.
That includes treasury secretary Janet Yellen, who still sees a risk of recession for the U.S. Economy. In a statement to Bloomberg, Yellen said, "I'm reasonably satisfied by the data that I've seen so far, but I don't want to minimize the risk of recession," in a Johannesburg interview. Speaking of Federal Reserve interest rates, "slowing down the economy," as the primary reason for Yellen's concern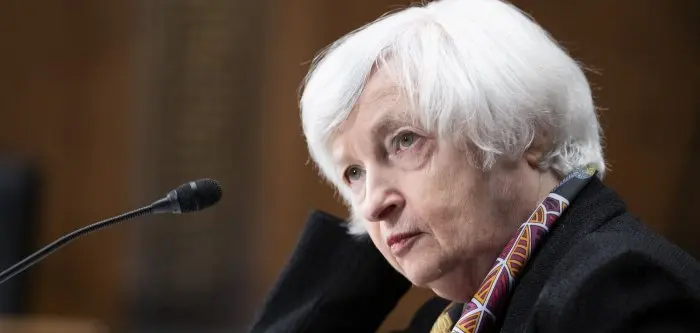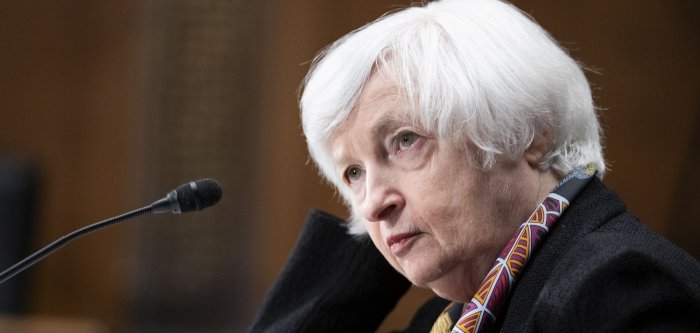 Additionally, Bloomberg noted a government report released yesterday divulged positive metrics. Within the report, "the U.S. economy expanded at a better-than-expected annualized pace of 2.9% in the fourth quarter of 2022," suggesting slowed growth. Moreover, the report noted personal consumption has risen to a 2.1% yearly pace, which is below predictions.
Conversely, inflation-adjusted sales to domestic purchasers increased. a minimal 0.8%. "I'm not seeing any real unwinding, unraveling of economic activity," Yellen added. As Bloomberg conclusively states many experts expect the economy to shrink across the second and third quarters. Subsequently leading to a 65% chance of a recession "in the coming year."