Turkey has adopted a distinctive approach concerning its economy, diverging from expectations. The nation's central bank has taken the world by surprise with a substantial increase in its interest rates. In a recent development, the bank raised its key rate by 6.5 percentage points, resulting in an increase to 15%. This decision signified a notable shift in the country's monetary policy.
The recent move by Turkey's central bank to raise interest rates by a significant margin, exceeding the existing rate of 8.5%, signifies a shift away from the President, Recep Tayyip Erdogan's unconventional economic strategies. This shift is prompted by the pressing need to tackle high inflation rates. The decision, the first increase since March 2021, coincides with the appointment of two prominent officials to head the central bank and the finance ministry.
These appointments aim to address criticisms that Erdogan's approach has worsened the cost-of-living crisis and signal a transition towards more conventional economic policies. The cost-of-living challenge in Turkey has escalated, as inflation has surged to nearly 40%. Turkish citizens are contending with the consequences of rapidly increasing prices, making it difficult for them to afford essential commodities.
Turkey's high inflation
Despite the significant rise, the recent policy rate of 15% in Turkey fails to meet the predictions of numerous economists. Morgan Stanley, an investment bank based in the United States, projected an increase of 20%. Goldman Sachs had gone as far as suggesting it could potentially reach 40%.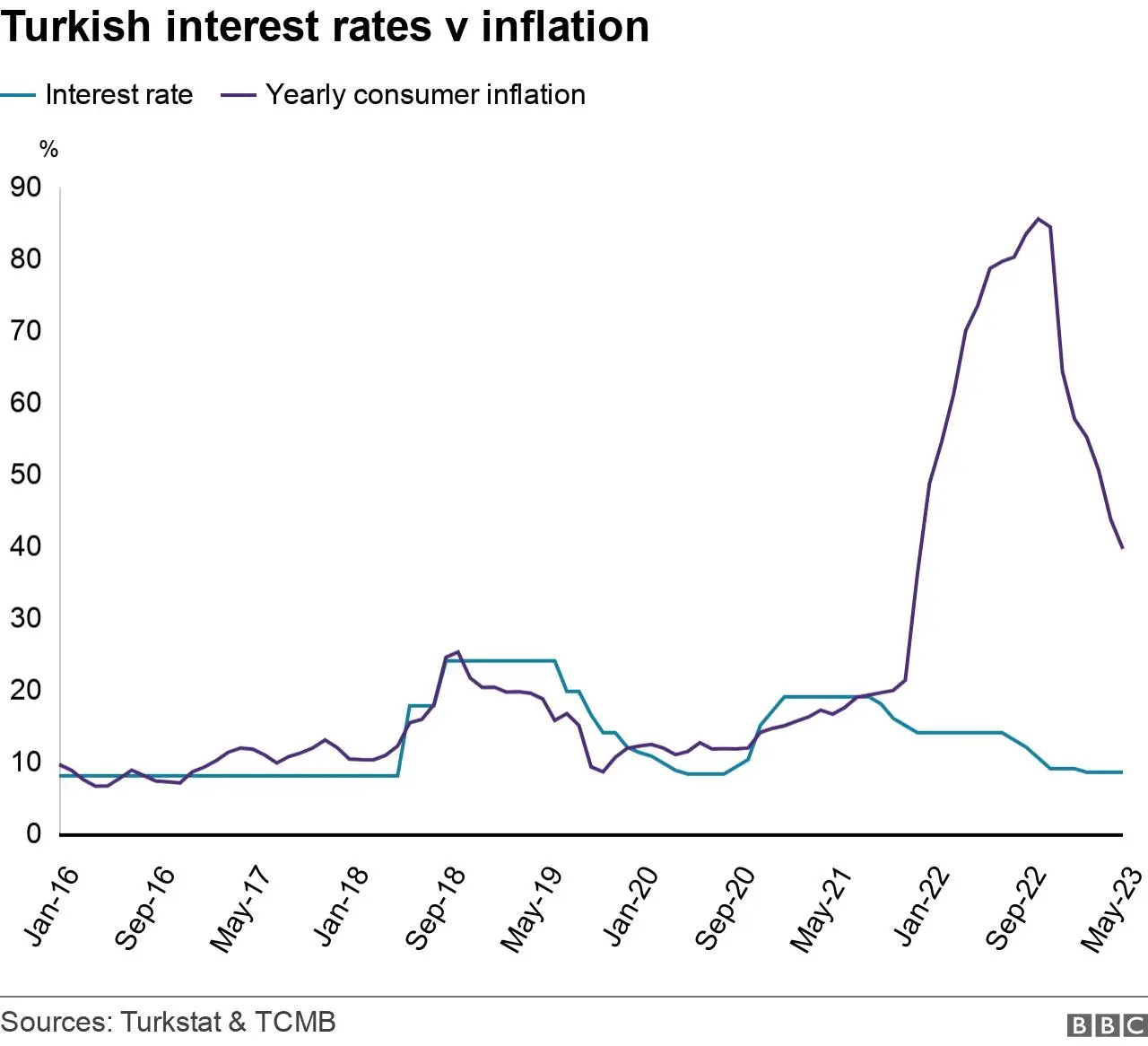 As seen in the image, in the past two years, interest rates in Turkey have experienced a decline. They further dropped from 19% to 8.5% in recent months. However, the significant change in direction with the recent increase in interest rates will undoubtedly have consequences for a country like Turkey, Additionally, Erdogan stated earlier this week,
"We will take decisive steps in the fight against inflation. We will increase our efforts to protect large sections of our people from the effects of inflation."