The Consumer Price Index data for June 2022 is out and their numbers are not pretty, as expected. While the consensus expected a YoY inflation rate of 8.8%, the collective items CPI index has increased by 9.1% at press time.
According to the US Bureau of Labor Statistics, the Consumer Price Index rose by 1.3% after being seasonally adjusted, and overall 9.1% over the past 12 months.
The data has set the wheels in motion as currently, Bitcoin is facing market volatility.
DXY rises, Bitcoin falls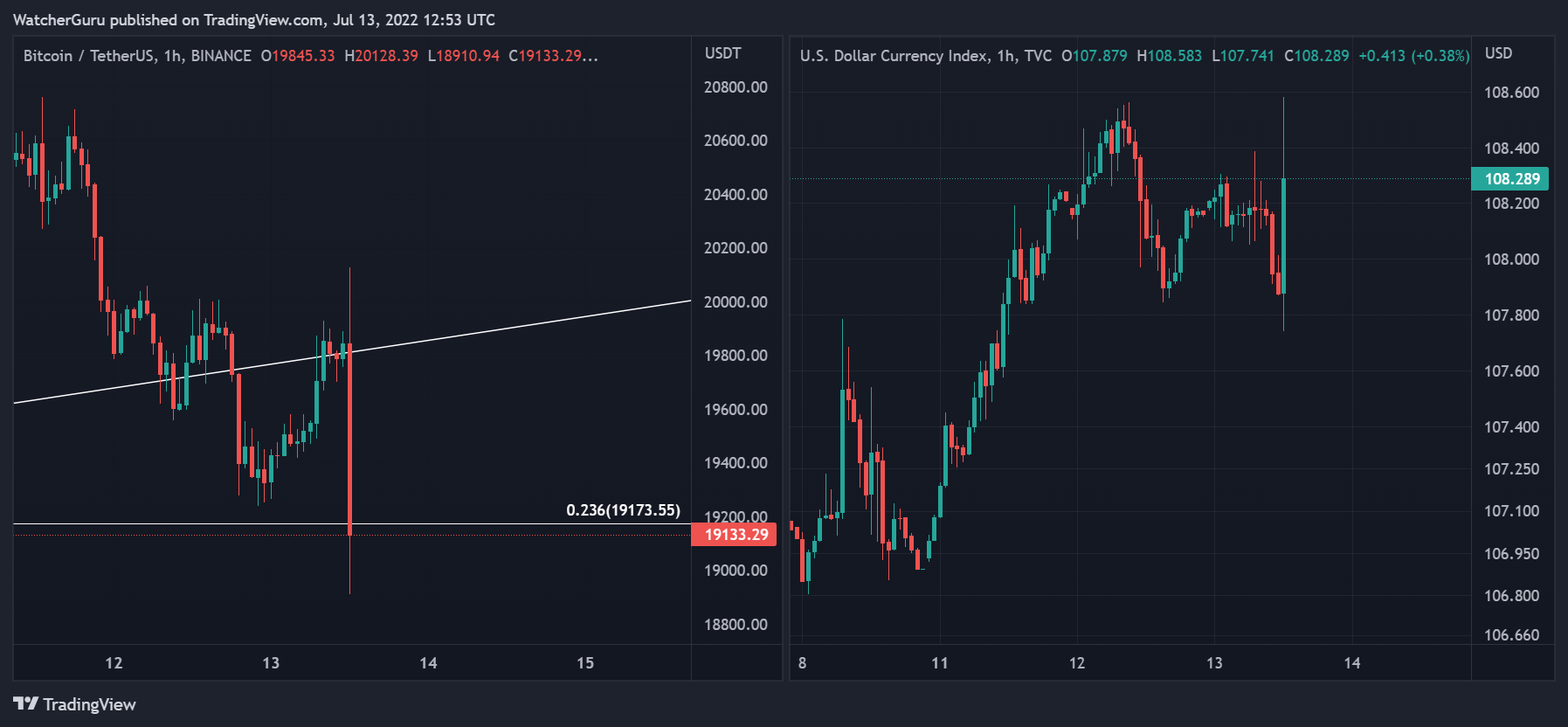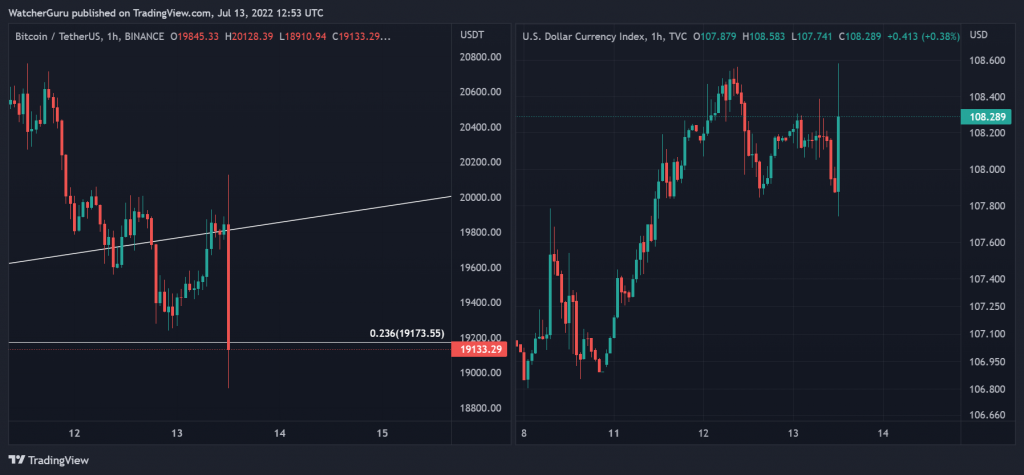 According to reports, Core CPI Index rose by 5.9% as expected to 5.7%, and The U.S Dollar Index react almost immediately. As observed in the above chart, DXY registered an immediate bullish shift in the market, and on the contrary, Bitcoin took a massive fall in the 1-hour chart.
From a daily high of $20128, the asset dropped down under $18900 within the same hour. At press time, the price is consolidating near the $19200 mark but the valuation might continue to tumble as the day progresses.
According to Coinglass, total liquidations on Bitcoin contracts have already reached $80 million over the past 24 hours, out of which $26 million in value has been liquidated over the past 1-hour.
What to expect going forward?
At the moment, Bitcoin's reaction is justified as most analysts expected a higher inflation rate than expected. The current price is reacting to the update, and investors are possibly, "selling the news". Additionally, the Fed minutes from its last meeting conveyed that rate hikes will be accelerated if the near-term inflation scenario deteriorates in the market.
With Federal Reserves yet to release an increase in interest rates this month, the collective bearish momentum on Bitcoin can mount further, as the digital asset continues to hunt for a bottom price.