While the entire globe has been trying to regulate the crypto-verse, regulators from the UK were focused on crypto ads. The Advertising Standards Authority [ASA] has often highlighted its concern about crypto advertisements, which are frequently seen to be deceptive. Further persisting its fear, the ASA went after over 50 companies for advertising cryptocurrency.
Any company's success is determined by its marketing and advertising efforts. For the same reason, cryptocurrency exchanges have been pouring millions of dollars into advertising. However, ASA is interfering with these attempts. More than 50 companies have received notices from the UK regulator, ordering them to assess their adverts within the next 40 days.
According to reports, the companies have until May 2, 2022, to comply with the ASA's rules. The list of requirements covered a wide range of topics. Every marketing will have to indicate that cryptocurrency is currently unregulated in the UK. Yet, profits made from these assets would be subject to Capital Gains Tax. Many people are concerned about volatility. As a result, huge price changes in the price of cryptocurrencies must be emphasized.
Guy Parker, the Chief Executive of the ASA addressed the agency's latest move and said,
"Crypto has exploded in popularity in recent years. We're concerned that people might be enticed by ads into investing money they can't afford to lose, without understanding the risks."
Any firm that fails to abide by the aforementioned guidelines would be reported to the Financial Conduct Authority [FCA] of the UK.
Crypto firms under the UK regulator's purview
The UK regulator considers misleading crypto marketing to be a high-priority concern. As a result, over 50 businesses have received warnings. The regulator, on the other hand, did not name the companies implicated.
The UK government has been shutting down crypto networks like Floki Inu [FLOKI] in recent months. The Advertising Standards Authority (ASA) has barred FLOKI from advertising, citing the instillation of consumer fear of missing out. Floki Inu, however, has flatly denied all of the claims including the ban itself.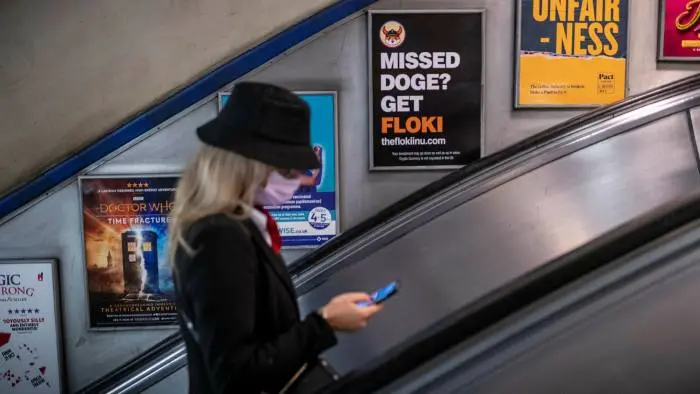 Popular crypto exchanges such as Kraken, Coinbase, eToro, and others are speculated to be among the remaining 50 companies.