The U.S. Dollar could weaken another 10% to 15% in the next four to six quarters, according to Stephen Jen from Eurizon SLJ Capital Ltd. According to Eurizon, cooling inflation allows the Federal Reserve to cut interest rates making the Central Bank lower borrowing costs.
Stephen Jen and his colleague Joana Freire wrote in the Eurizon research paper that the current global economic activity will add further pressure on the Dollar.
Also Read: Will China & Russia Succeed in Replacing the U.S. Dollar?
Why The U.S. Dollar Might Fall Another 15%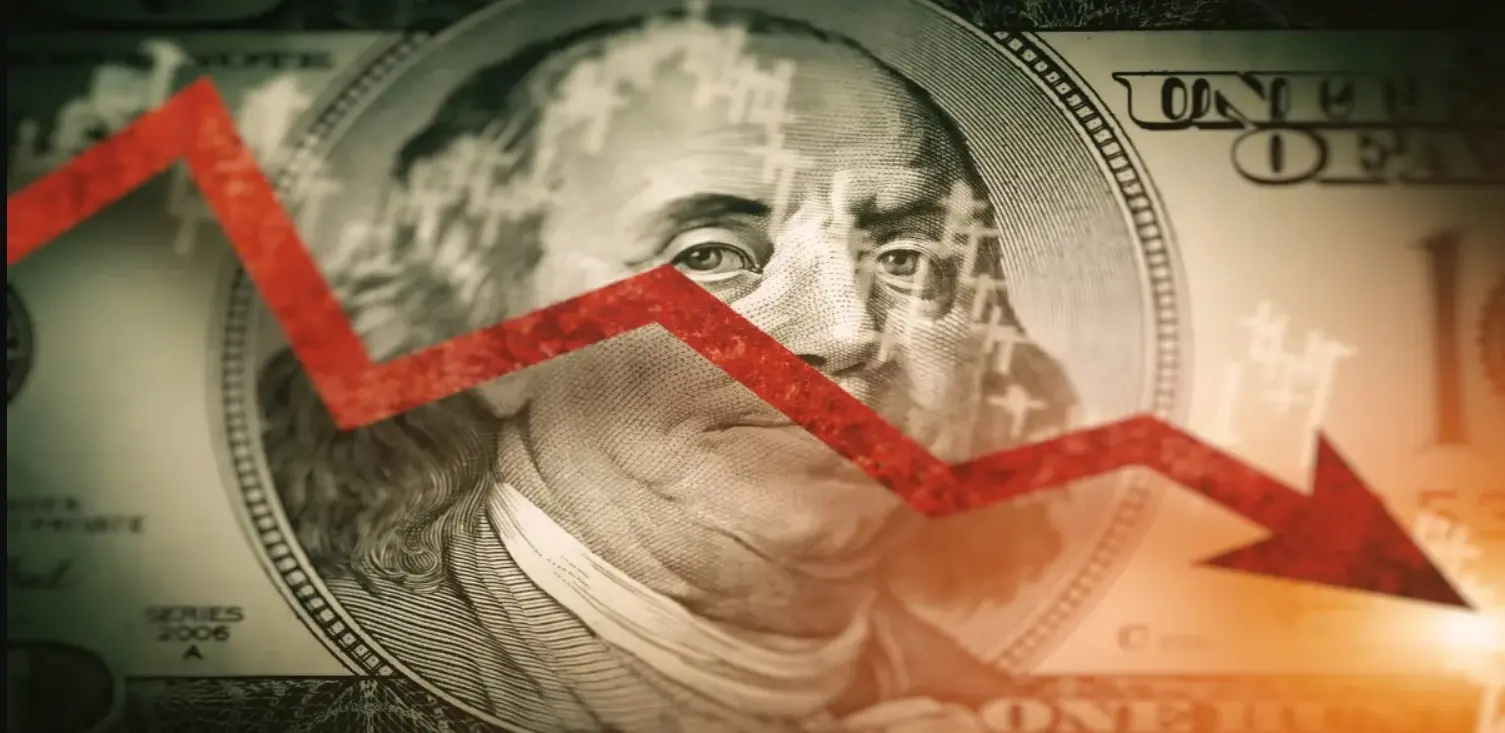 BRICS countries are trying to move away from the U.S. Dollar and form their currency to settle trades. China and France settled their first LNG gas trade using the Chinese Yuan, ending reliance on USD for energy settlements. The same week, Russia and India abandoned Europe-dominated oil prices, agreeing to use the Dubai oil price benchmark instead.
Also Read: Will the U.S. Dollar Collapse Now That BRICS Are Developing Their Own Currency?
The recent global developments indicate that many countries are trying to move further away from their dependence on the USD. This could add strain on the USD where the currency has already dropped 10% from its September 2022 peak. The Chinese Yuan also replaced the U.S. Dollar as the most traded currency in Russia. In addition, China and Malaysia are considering creating an Asian Monetary Fund to reduce U.S. Dollar dominance.
Also Read: Saudi Arabia's Crown Prince is No Longer Interested in "Pleasing" the U.S.
Jen and Freire highlight in their research paper that all these scenarios point toward the Dollar significantly weakening. The timeframe in the Eurizon research paper stated that the Dollar might weaken in the next year and a half.
"With so much Fed tightening already in place, the risks to inflation in the U.S. and the world are heavily biased to the downside. The already subdued level of economic activity in major parts of the world will, ironically, likely prevent global demand from collapsing. And this scenario points to a significantly weaker dollar," they mentioned in the research paper.