U.S. Senator Robert Menendez is facing allegations of receiving bribes in the form of gold bars. According to the report, it is claimed that the senator or his spouse accepted gold bars valued at nearly $400,000. Federal prosecutors are currently investigating whether an individual with a criminal record facilitated the transfer of these valuable gold bars.
Who is Fred Daibes?
This case has been under examination by federal prosecutors. Their primary focus is on the senator's connections to Fred Daibes, a New Jersey developer who previously served as a bank chairman. Daibes had federal bank fraud charges that carried a potential sentence of up to ten years in federal prison. Daibes was confronted with over twelve charges of bank fraud, which stemmed from his false statements regarding a $1.8 million loan from Mariner's Bank, where he held the position of chairman.
However, Daibes reached an agreement with the U.S. Attorney's Office in New Jersey, pleaded guilty to a single count, and served probation. This resolution was based on the understanding that the deceitful loan had been repaid. Now, FBI and IRS Criminal Investigation personnel are interested in ascertaining whether Daibes or individuals associated with him provided gold bars to the senator's spouse, Nadine Arslanian, with an estimated value of up to $400,000.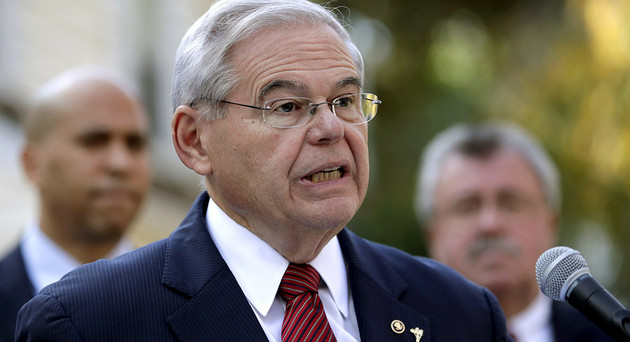 Furthermore, the investigators are also giving Menendez the benefit of the doubt. They have been keen to determine whether the senator extended an offer to intervene with the Justice Department on behalf of the individual facing allegations related to banking crimes. These inquiries are presently under review by a federal grand jury located in Manhattan.
Also Read: Taiwan Fights Bitcoin, Ethereum Bribes Ahead of 2024 Elections
Did the senator receive any gold bars?
Menendez revealed that his family acquired the gold bars in 2020. However, it's important to note that he made this disclosure only after the commencement of the federal criminal investigation. Additionally, legal experts suggest that if the senator did indeed propose to take action in exchange for valuable gifts, such conduct could potentially constitute a criminal offense. NBC Legal Analyst Danny Cevallos added,
"For purposes of the Federal Extortion Act, it makes no difference if the senator took an official act so long as he accepted the money and there was knowledge the money was in exchange for that official influence, even if he never carried out what he had promised he would do."
Back in May, Menendez further asserted that he had not engaged in any misconduct. He even expressed confidence that the matter would ultimately have no adverse consequences.
Also Read: Bitcoin: Russian Official Arrested with $27 Million Worth BTC Bribes