The crypto-verse has been eagerly awaiting the launch of Ethereum's Merge as well as Cardano's Vasil hard fork. Both these upgrades have encountered multiple delays. However, it seems like they were finally set to occur. The ADA community was ideally supposed to witness the Vasil hard fork in July. Now, September 22nd is when the network would undergo this major upgrade. While the community is in anticipation of the same, the network seems to be well prepared for this to take place.
A member of the Cardano community took to Twitter to note that the network sync for Vasil node candidate 1.35.3 throughout 400 nodes was at 99.77 percent. This further implies a very high-performing network.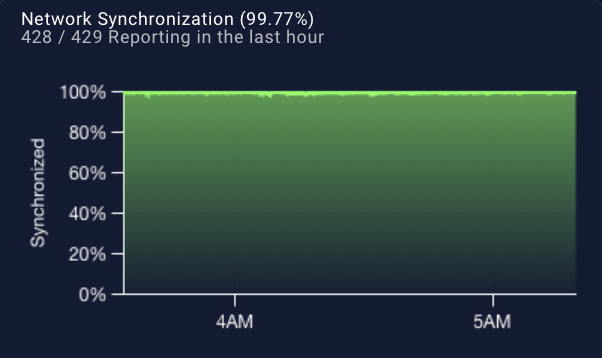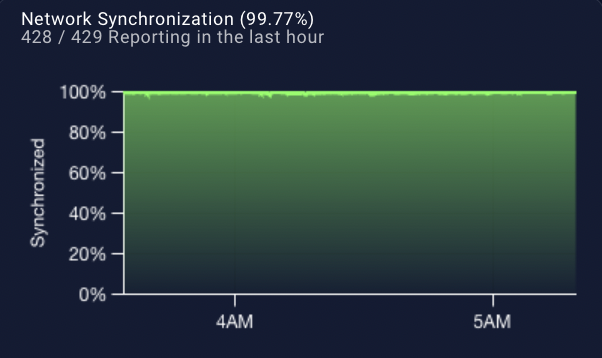 Rick McCracken DIGI pointed out that this metric has always lingered between 97 to 99 percent. However, now it seems to have surged close to 100 percent.
The bulk of block-producing nodes is required to run the most recent 1.35.3 version for Vasil to operate. IOG has set a goal of 75% of mainnet blocks being generated by the last Vasil node contender in order to start the upgrade. More than 87% of the block percentage now meet these criteria.
It's Cardano's time to shine
Cardano has time and again been taunted for not being as popular as its counterparts. Several members of the crypto community outrightly labeled the network a "ghost chain" for not being widely accepted. However, Cardano witnessed widespread adoption over the last couple of months.
In addition to this, Cardano emerged as the most searched crypto on the prominent analytics firm, LunarCrush. The community further linked the asset's popularity to the upcoming Vasil hard fork.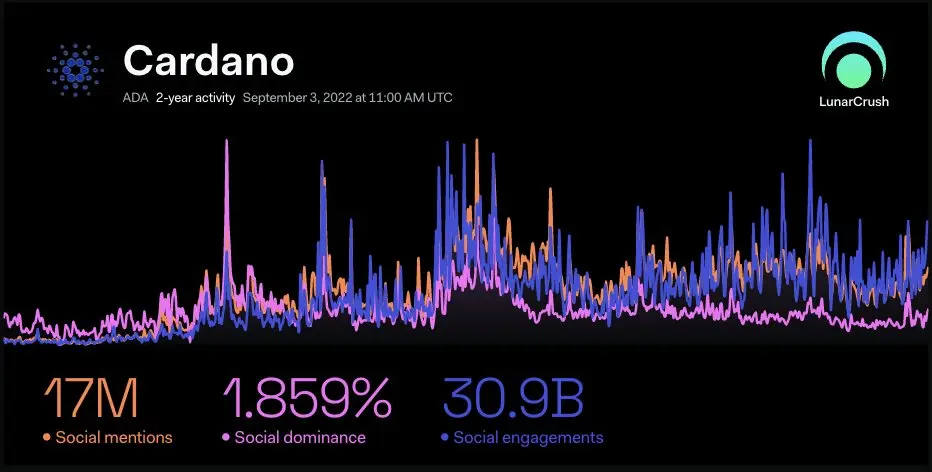 Over the weekend, the asset also managed to flip XRP and emerged as the seventh largest crypto by market cap. During publication, ADA's market cap was $16.74 billion.
At press time, the asset was trading for $0.48 following a 10.52 percent surge over the last couple of days.