VeChain made waves this week with the approval of a pioneering US patent that could significantly improve transaction efficiency on the blockchain.
According to crypto researcher Collin Brown, the patent, granted on October 24, 2023, outlines a new method for processing multiple transactions. This approach is central to its design, as the network aims to enable widespread commercial adoption.
Also read: Ripple (XRP) Price Prediction: November 2023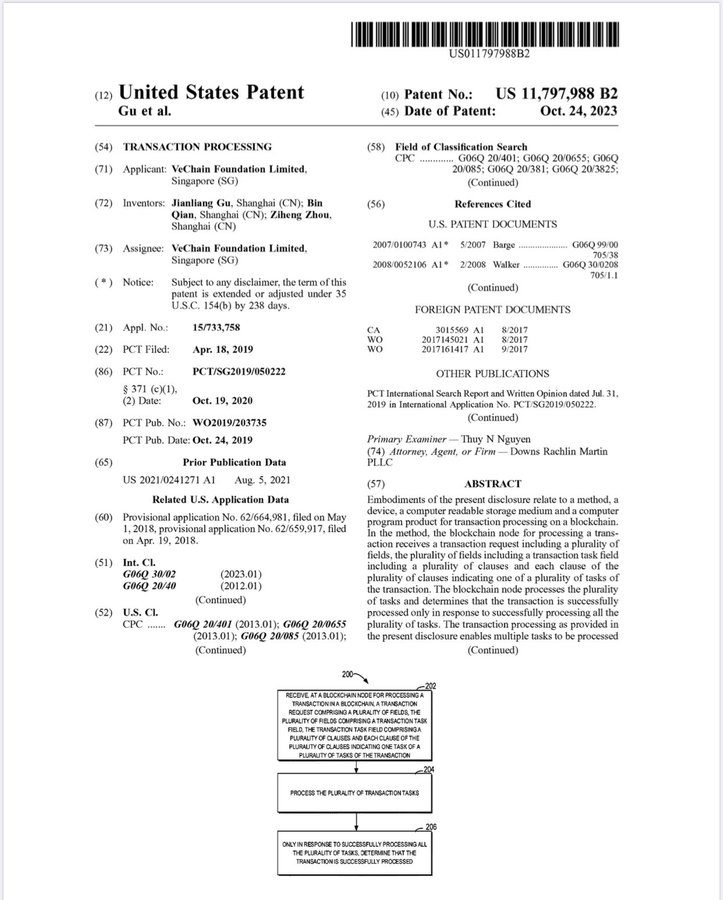 VeChain exhibited notable developments in 2023
This latest patent underscores VeChain's strengths in this regard and may help expand its accessibility to new markets while reinforcing growth in existing regions.
It remains unclear how VeChain will commercialize the patented blockchain technology. However, with rapidly growing interest in enterprise blockchain, finding the right partner to showcase these capabilities may prove straightforward.
Also read: MicroStrategy Buys 155 More Bitcoin in October
VeChain could also look to integrate the patent with existing collaborations. The news comes as the team continues rolling out upgrades in 2023. Among these upgrades is a new whitepaper in March unveiling the VET 3.0 protocol.
While this is a positive development, it remains to be seen how significantly the patent will impact VeChain's market standing. VET token value has surged by 5.2% over the last 24 hours, according to CoinMarketCap.