Investors who have kept their assets with Voyager Digital might not get everything they are owed. The crypto lending firm filed for a class 11 bankruptcy on Tuesday. The company expects its customers to be "impaired" by the chapter 11 process. This means investors won't be paid exactly what they were owed.
In a statement, Voyager Digital said that customers who deposited US dollars into their accounts would get their money back "after a reconciliation and fraud prevention process" is completed with Metropolitan Commercial Bank.
However, in a recent press release, Metropolitan Commercial Bank clarified the matter further. The bank says Voyager customer funds are insured by the Federal Deposit Insurance Corporation (FDIC). The standard FDIC insurance coverage is $250,000 per depositor for each account. However, there is a catch. The FDIC insurance only protects against the failure of Metropolitan Commercial Bank. It does not cover the failure of Voyager Digital.
The Metropolitan Commercial Bank maintains an omnibus account for the benefit of Voyager Digital customers. The account only holds US Dollars. It does not have any crypto or digital assets. Additionally, the bank has stated that Voyager is solely responsible for maintaining ownership and amount records.
End of the line for Voyager Digital?
Voyager Digital has landed in quite the predicament. Three Arrows Capital, another fallen crypto firm, owes Voyager Digital $650 million. Additionally, Three Arrows is currently facing liquidation from a court in the British Virgin Islands. Voyager will have to wade through this legal battle if it wishes to recuperate from its current position.
Voyager is currently in debt in amounts exceeding $1 billion.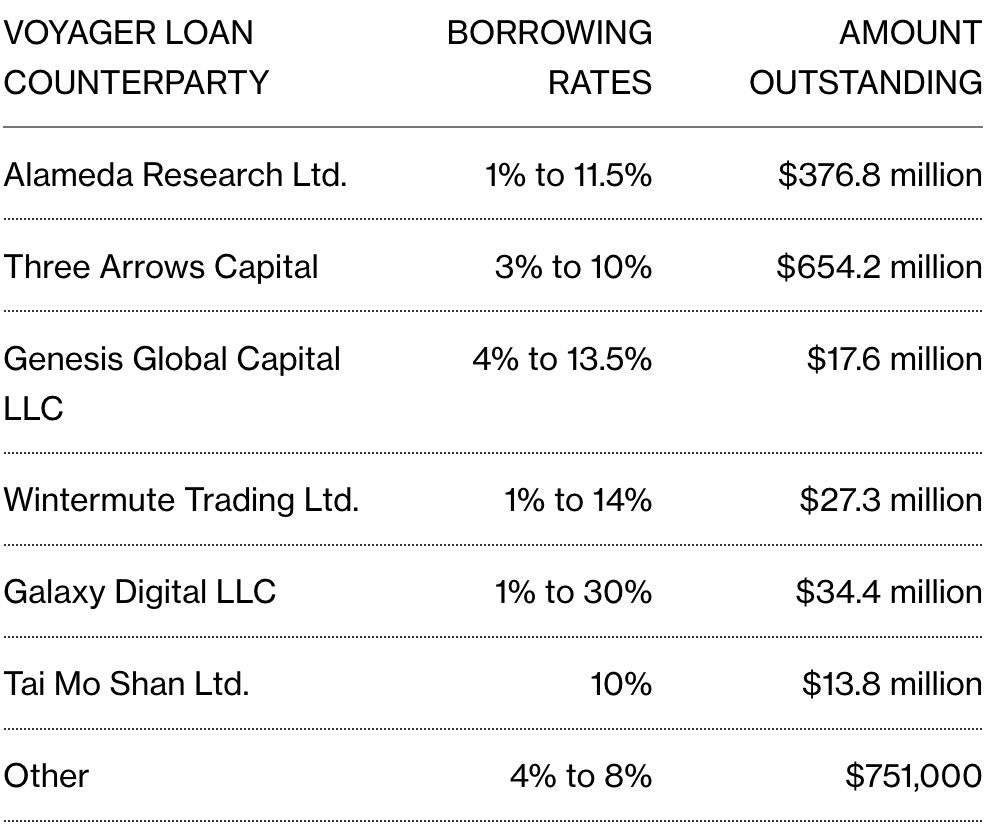 Moreover, Alameda Research is one of the many creditors of the company. The bankruptcy filing lists over 100,000 creditors. And Sam Bankman-Fried's Alameda Research is one of them.
Furthermore, the Toronto Stock Exchange has also delisted the company. The agency made a thorough review of the company's stocks. It found that the company did not meet its minimum listing requirements.