Welly, a fast-food giant, announced that the Shiba Inu community would be granted 15% ownership of the company.
The announcement was made in one of the tweets shared by Welly's official Twitter account.
The fast-food giant wrote that this is, in turn, an appreciation for the Shiba Inu community that has shown them so much love.
Welly and Shiba Inu always go hand in hand
The team will aggregate the 15% ownership announced to the Shiba Inu community in a Shiba Welly wallet. The wallet will include profits from all Welly activities. They also mentioned in the tweet that the usage of the funds, either for burn or other purposes, will be handled and controlled by the Shiba Army through the BONE DAO.
Welly also added to the tweet that the 15% ownership doesn't include the 10% gross profit which is given to the Welly NFT holders or the 2% burnt on all the purchases.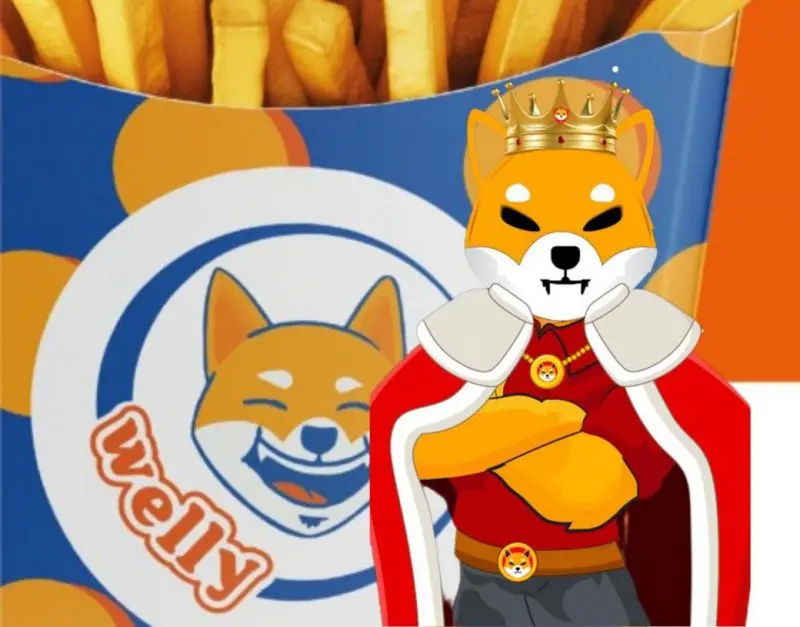 Welly's announces SHIB burn
The Shib Army has been attempting to reduce the number of circulating supplies. The entire community has been withdrawing tokens from circulation due to a large number of Shiba Inu in circulation. Welly has lately declared that it would participate in this effort.
According to reports, Welly would burn a portion of SHIB's franchise fees as well as a portion of the company's net income. The company initially didn't announce the numbers. But later on, in an AMA session, they announced that 10% of gross profit would be given to the Welly NFT holders, and 2% would be burnt on all the purchases.
Shiba Inu's partnership with Welly was a head-turning moment for the SHIB community. The fast-food giant, located in Naples, Italy, has wholly rebranded itself and even its menu.
Despite the various developments, SHIB fails to hold up an upward price and is currently trading at $0.00002197.