WeWork, previously a thriving office-sharing company, has taken the step of seeking Chapter 11 bankruptcy protection. This has been done in a New Jersey federal court, marking a profound shift in the company's fortunes. This move is occurring as WeWork confronts substantial financial hurdles in the midst of a rapidly evolving business environment.
The bankruptcy filing pertains exclusively to WeWork's operations within the United States and Canada. The company has mentioned having reached agreements with a majority of its secured noteholders. It has even unveiled its intention to reduce "non-operational" lease commitments as part of its restructuring endeavor. CEO David Tolley of WeWork has expressed his appreciation for the support from the company's financial stakeholders and their dedication to fortifying its capital structure.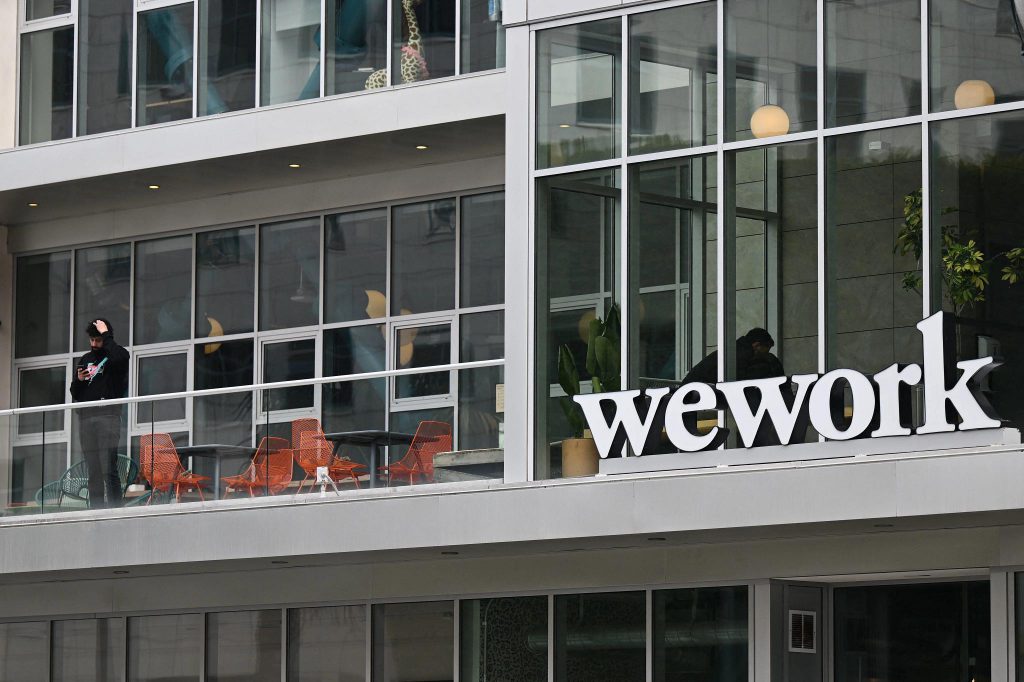 The journey towards bankruptcy has been tumultuous for WeWork. Previously valued at an impressive $47 billion in 2019, the company's effort to go public five years ago met with failure. The onset of the pandemic further compounded its challenges as businesses terminated their lease agreements. The subsequent economic downturn forced even more clients to shutter their operations.
WeWork's regulatory filing in August had already suggested the looming possibility of bankruptcy. The company went public in 2021 through a special-purpose acquisition company. However, it has since witnessed a staggering depreciation of nearly 98% in its market value. In an attempt to meet the minimal share price requirement for maintaining its New York Stock Exchange listing, WeWork resorted to a 1-for-40 reverse stock split in mid-August. Before trading was halted, WeWork's shares had plummeted to a fraction of a cent. This is a stark decline from their previous valuation of 83 cents.
Also Read: BlockFi Exits Chapter 11 Bankruptcy, Moves to Enact The Plan
Can WeWork make a comeback?
Legal guidance for WeWork has been sought from Kirkland & Ellis and Cole Schotz. PJT Partners is serving as the investment bank. The company is also receiving support from C Street Advisory Group and Alvarez & Marsal. This is as it embarks on its restructuring journey.
Adam Neumann, the former CEO and co-founder, had distanced himself from the company. He expressed his disappointment regarding WeWork's decision to file for bankruptcy. He believes that, with the right strategy and a competent team, a restructuring process can enable the company to make a successful comeback.
The firm has a presence in 777 locations around the globe, where it leases millions of square feet of office space. The company found itself burdened with long-term lease obligations close to $16 billion, contributing to its increasingly untenable financial predicament.
WeWork India remains safe
It's worth noting that WeWork India has clarified its operational independence from WeWork Global. They assured stakeholders in India that the bankruptcy filing in the US would not affect them. WeWork India has been profitable since 2021 and intends to continue serving its members, landlords, and partners without disruption while WeWork Global navigates through its bankruptcy proceedings.
The Chapter 11 bankruptcy protection filing signifies a momentous turning point for WeWork, which was once seen as an exemplar of corporate innovation. It underscores the formidable challenges that even the most promising startups can encounter when grappling with evolving economic landscapes and unforeseen global events.